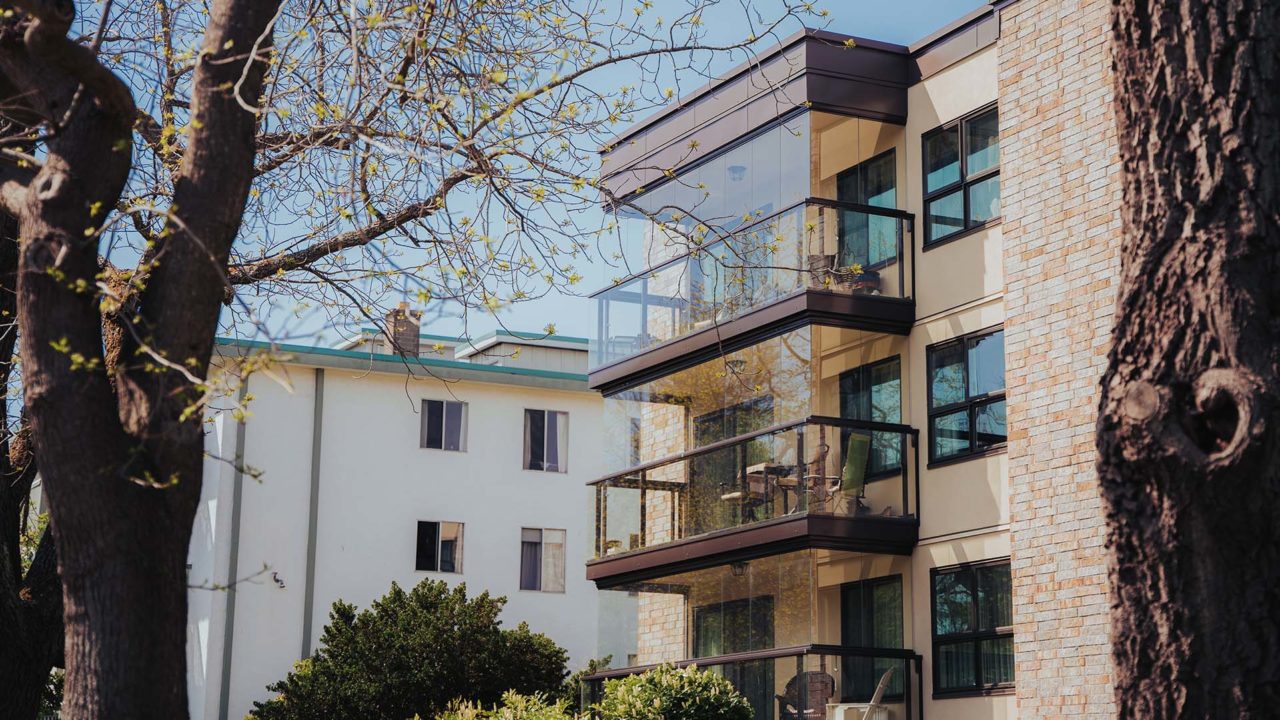 Why Consider Renovating the Balcony Façade
We recently partnered with Method Engineering to replace the balustrades and add our Lumon Balcony Glazing Systems to three separate condominiums located in Victoria. This area is densely packed with six-story condominiums that have aged, framed balcony enclosures. One of the challenges with updated these buildings is deciding on what solution is best for unit owners that are used to having a flexible outdoor space. However, though it that may have been easier in the past to install these features, updated by-laws regarding four-season spaces are often an issue with obtaining approval. Not to mention the costs associated with a double (or triple) glazed system.
Method discovered that by offerin three-season glass enclosure from Lumon, customers would still keep the benefits of having a balcony, with the aesthetic, comfort and functionality added. Not to mention that three-system retractable enclosures do not count towards FSR in Victoria.
Full Balcony Renovation
The strata at Chateau Jubilee elected to replace the balcony and upper glazing for every unit. This was a decision that factored in that a portion of the units had pre-existing enclosures that unit owners have grown accustomed to enjoying. The units pictured below demonstrate how much of a change occurs visibly while maintaining the integrity of the original building structure.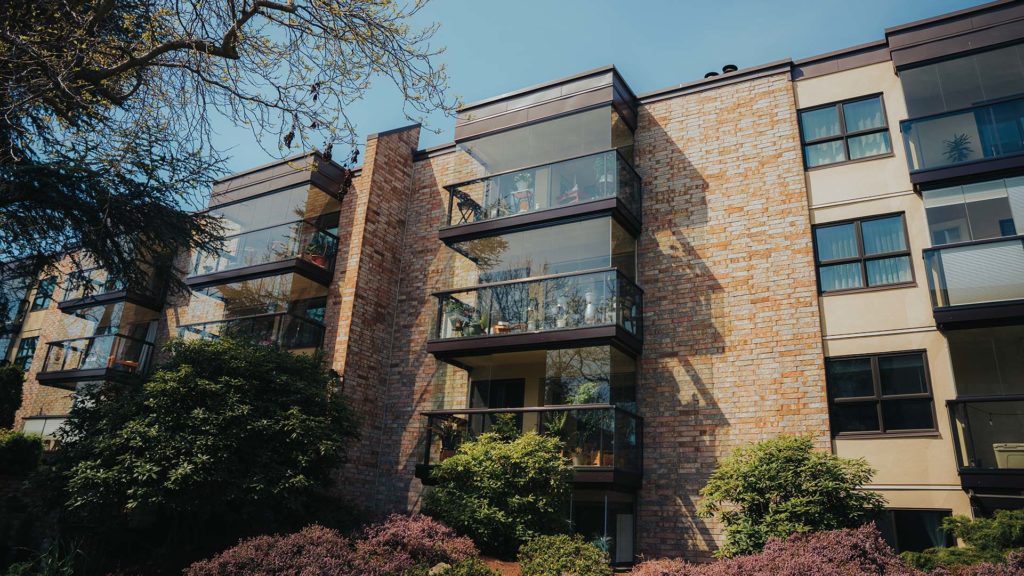 Tigh Na Mara, Morrison Manor and Caywood Court are three other condominiums that Method Engineering utilized Lumon's balcony systems with. These projects differ from Chateau Jubilee as the stratas allowed unit owners to opt-in or out of upper glazing with their railing replacement. This can benefit the unit owner when factoring costs, as they can always choose to install at a later date. As for flexibility, the strata at Tigh Na Mara even allowed unit owners to pick between clear and frosted railing glass for their unit.

Speaking of Tigh Na Mara, Matt Muleray, President of Method Engineering mentions the strata's desire "to provide a much more modern, sleek system but with the functionality of before".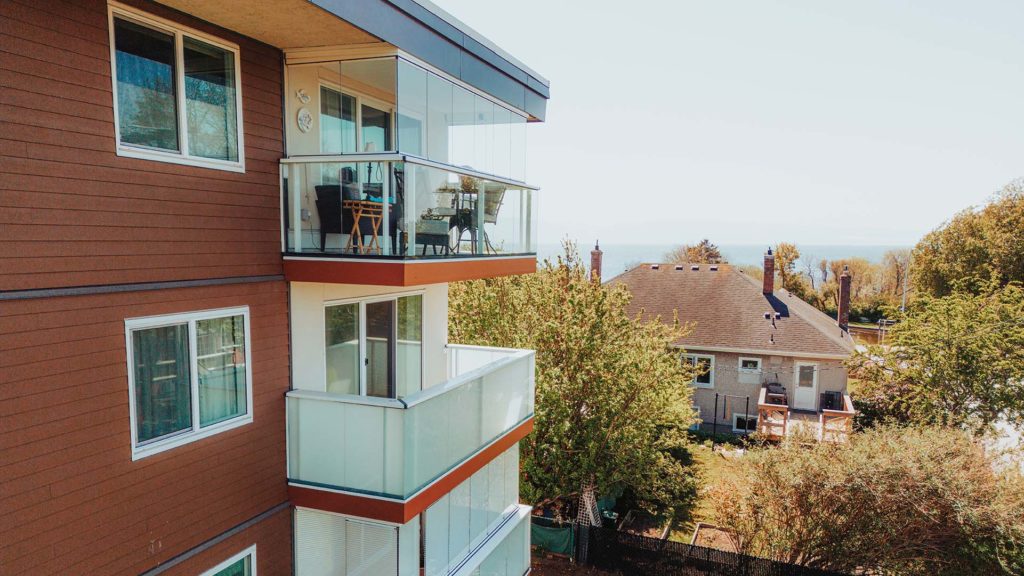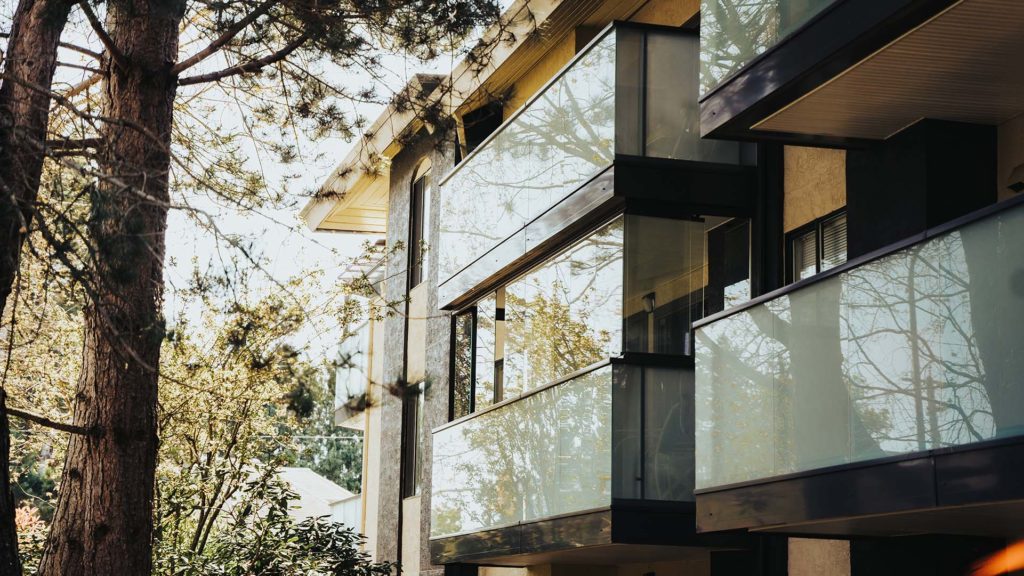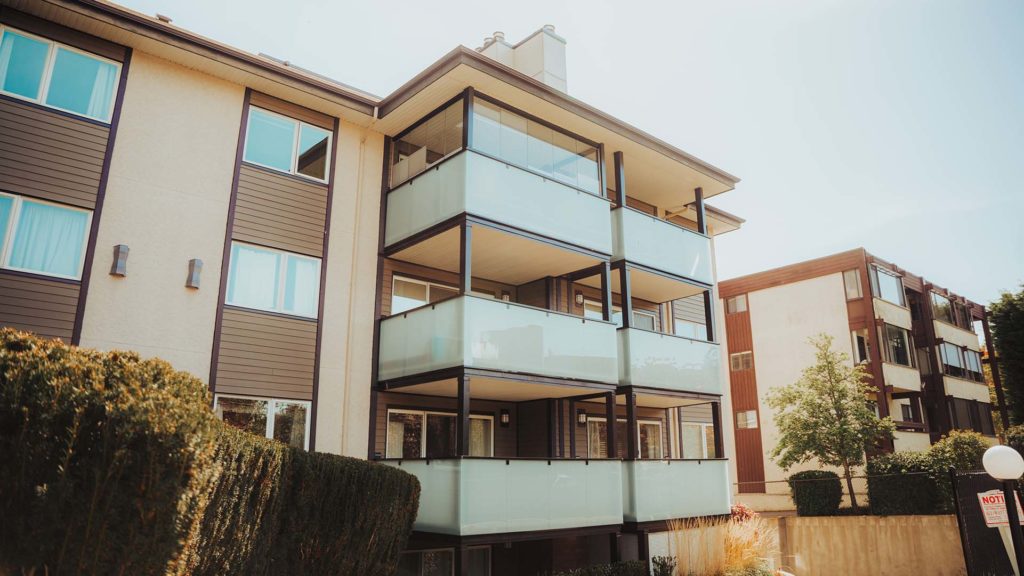 Speaking of the partnership, Senior Account Manager, Joash Pleiter states that
"It has been a thoroughly enjoyable experience collaborating with Method Engineering over the years. Matt and his team's attention to detail, willingness to learn more about Lumon products and how they can be best integrated into a project has allowed Lumon to provide a product that meets all project requirements and delivers a quality space for the end user – the unit owner. The Chateau Jubilee project is a great example of this. Each design challenge that came up was carefully reviewed and decided upon and the results speaks for themselves. The building is a source of pride for our team and a standout in our renovation portfolio. What I love most about it is how great it looks years after completion and how the individual owners really claim the space as their own. Lumon has undoubtedly helped give the building and it's residents a new outlook on how invaluable a protected outdoor space can be"
In conclusion, our collaboration with Method Engineering and the successful installation of Lumon Glazing Systems in various condominiums across Victoria, BC, demonstrates the immense benefits these systems offer. From revitalizing the curb-appeal to enhancing comfort and functionality, our three-season solution has proven to be a game-changer in the industry. We look forward to continued innovation and delivering exceptional results in future projects, transforming outdated balcony enclosures into modern glass enclosures that residents can truly enjoy.
Find out more about our renovation projects and more here.
Construction site logistics and its relevance to project success

Read more…

Lumon integrated and energy saving balcony systems

Read more…