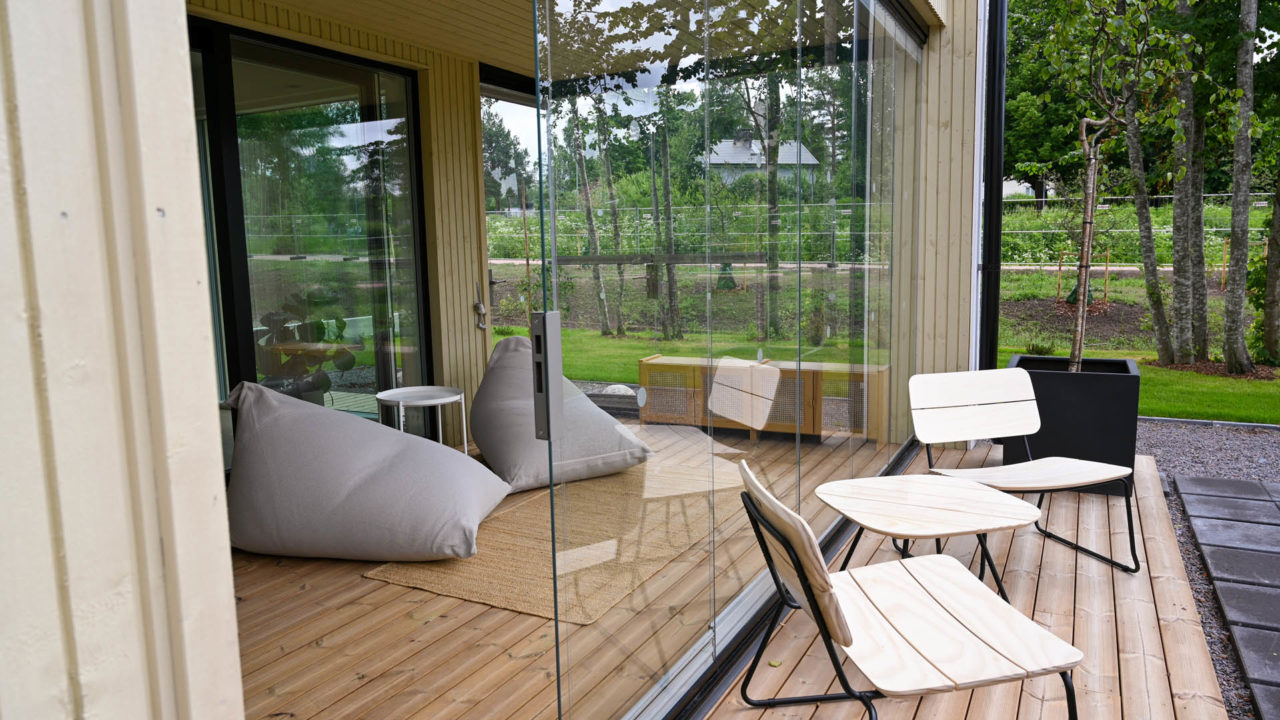 Patio Glazing Benefits
Unlock the Full Potential of Your Patio with Glazing: Discover the Benefits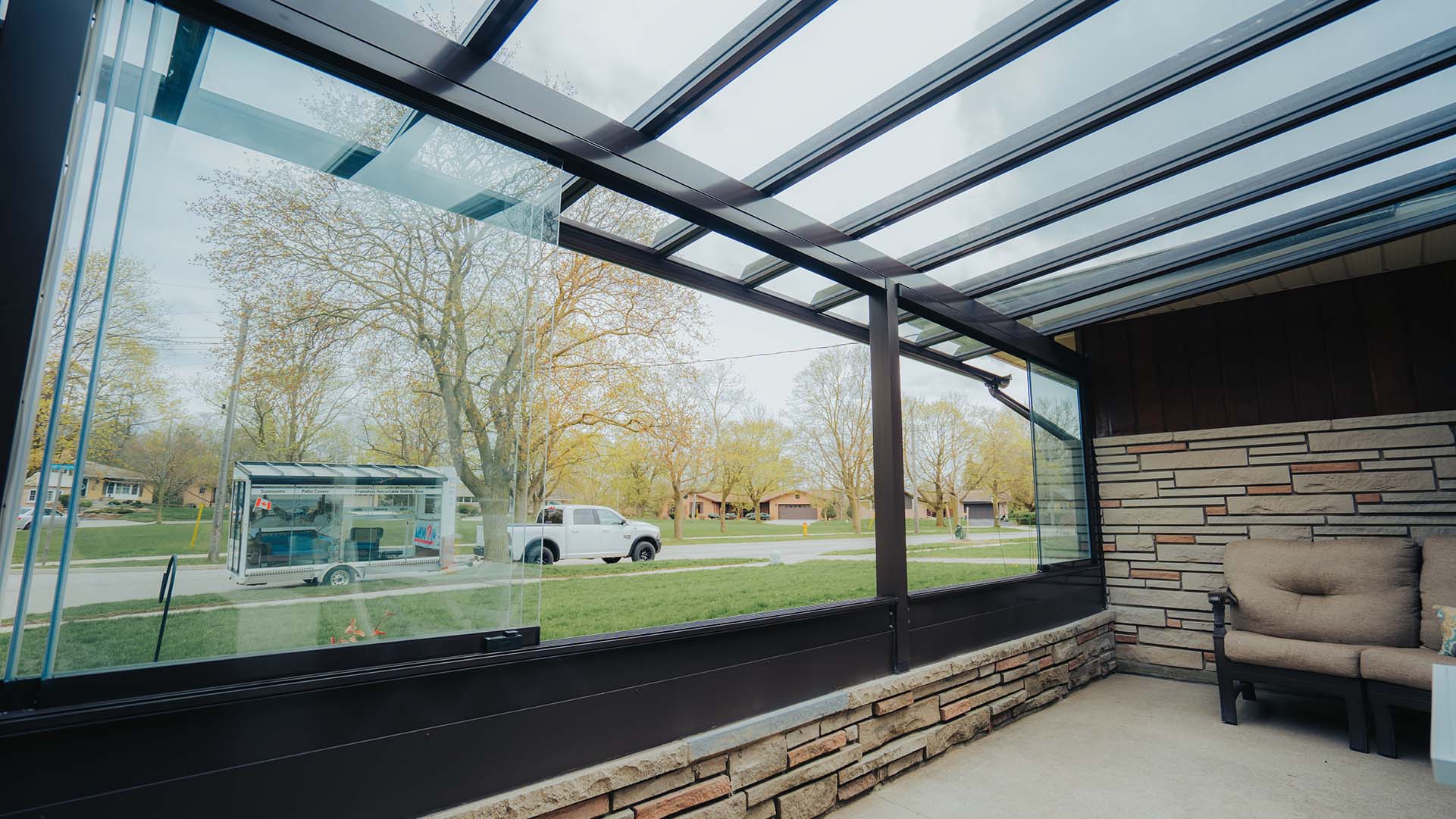 Lumon patio glazing: elegance, preservation and exceptional quality
Our frameless patio glazing offers numerous benefits that elevate the quality of your home. The possibilities are endless with Lumon – we transform any average backyard into an extraordinary, versatile space that can be enjoyed all year round!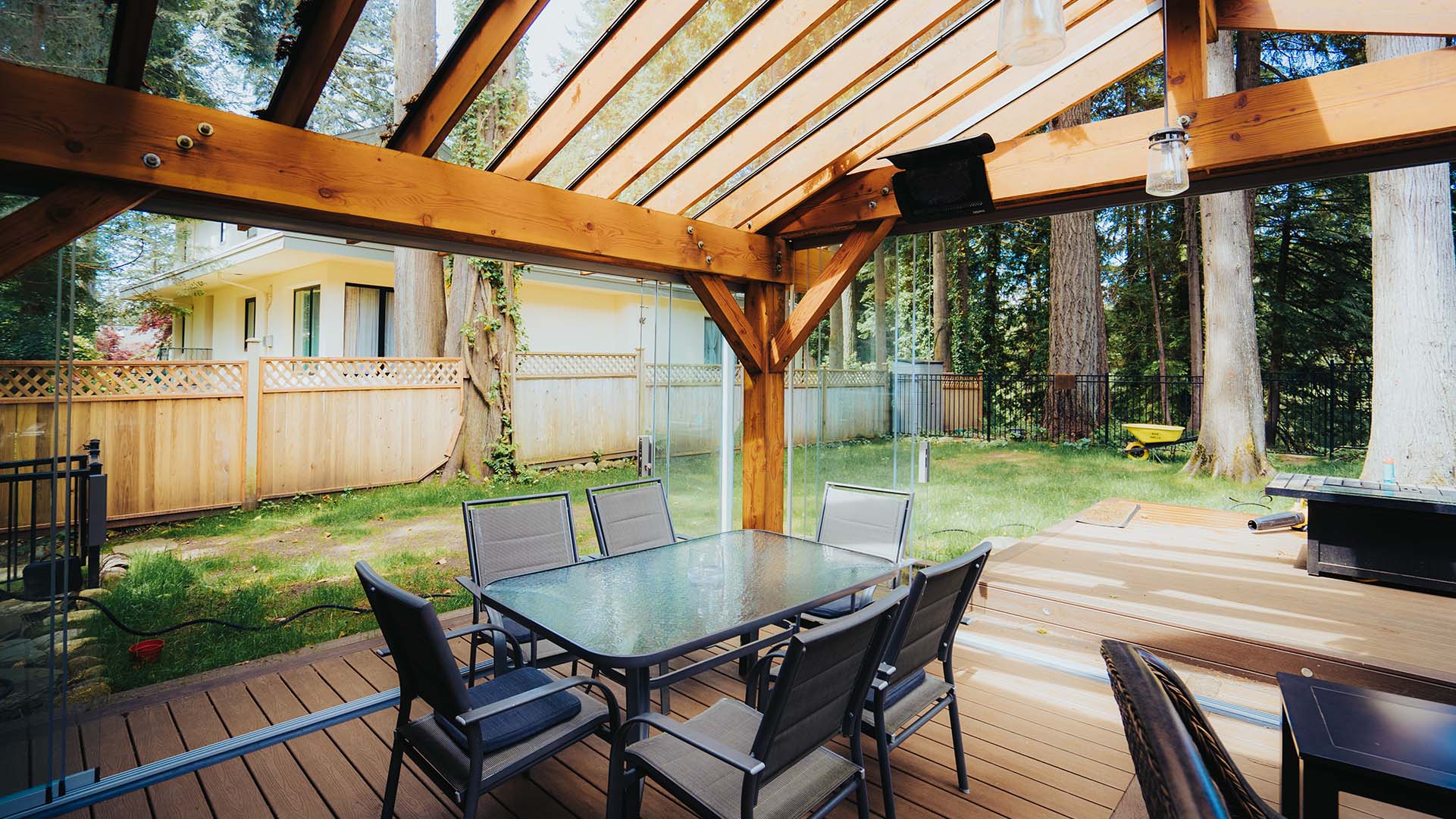 Lumon glazing benefits
A Lumon patio glazing system is a stylish way to add coziness to living on your patio. The stylish appearance of patio glazing is not its only advantage – it extends the usability of your patio during spring and autumn, while opening new ways to enjoy the patio.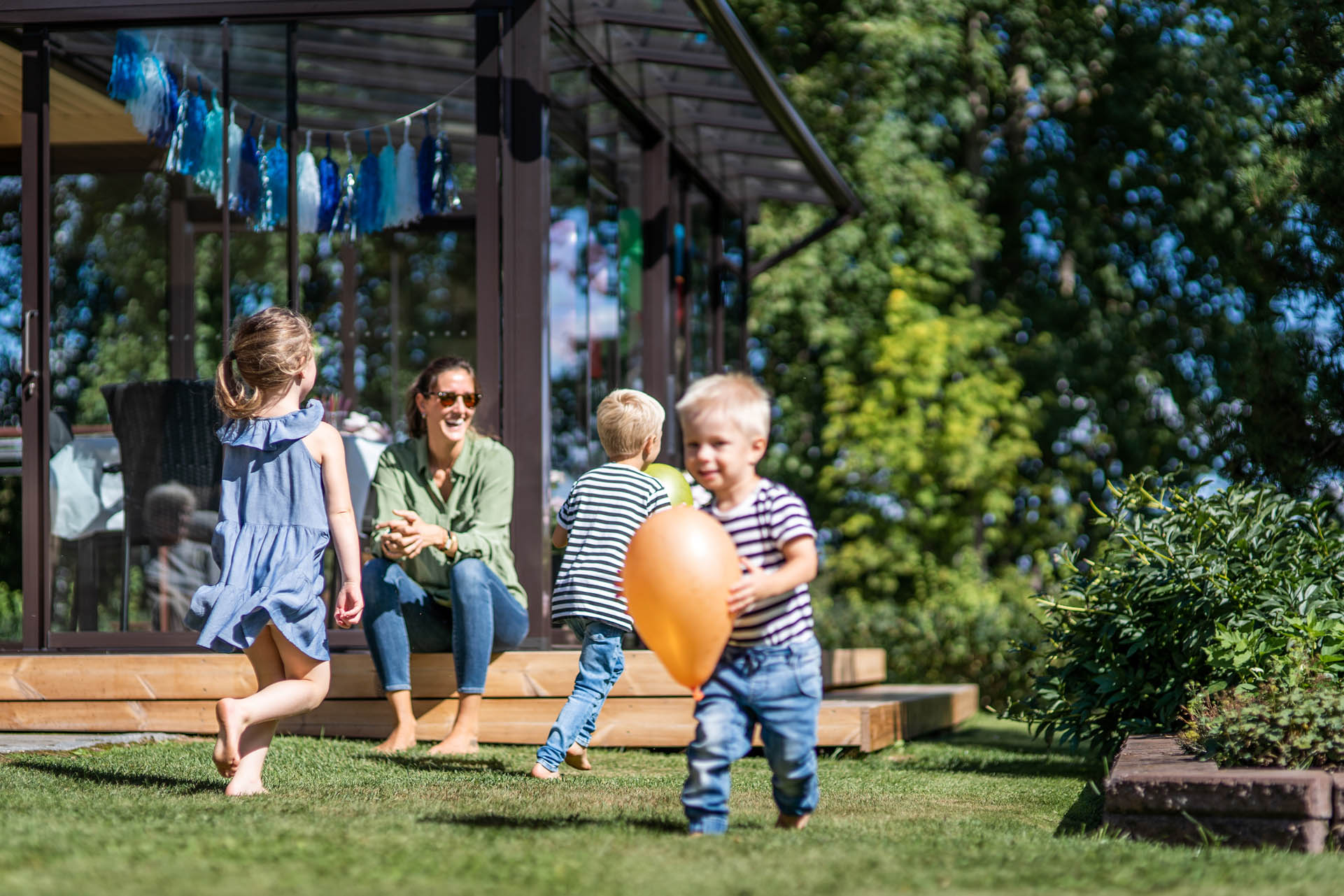 Patio glazing expands outdoor living space
These frame less glazing systems can be opened during warm weather and closed during windy, rainy, or cold conditions. While glass walls in patio glazing may not be thermally sealed, they still provide sufficient protection from the elements to make the most of your outdoor living space.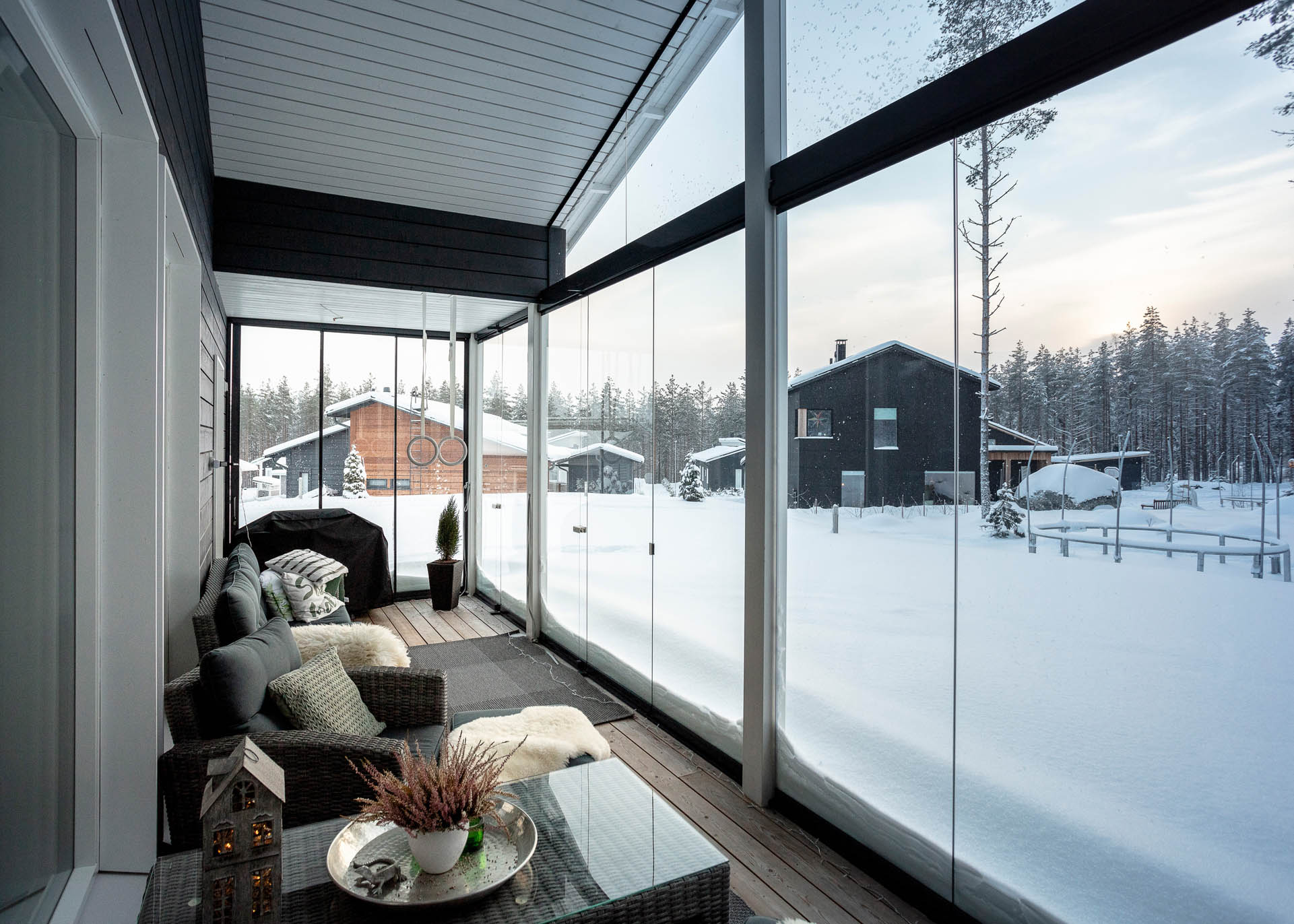 Patio glazing protects building facades and outdoor furniture
The added protection provided by our patio glazing means less wear and tear caused by birds, detritus, wind, rain and snow on your porch or patio, building facade, and outdoor furniture. Our patio glazing not only protects the exterior of your home but also creates a versatile and beautiful new room in your home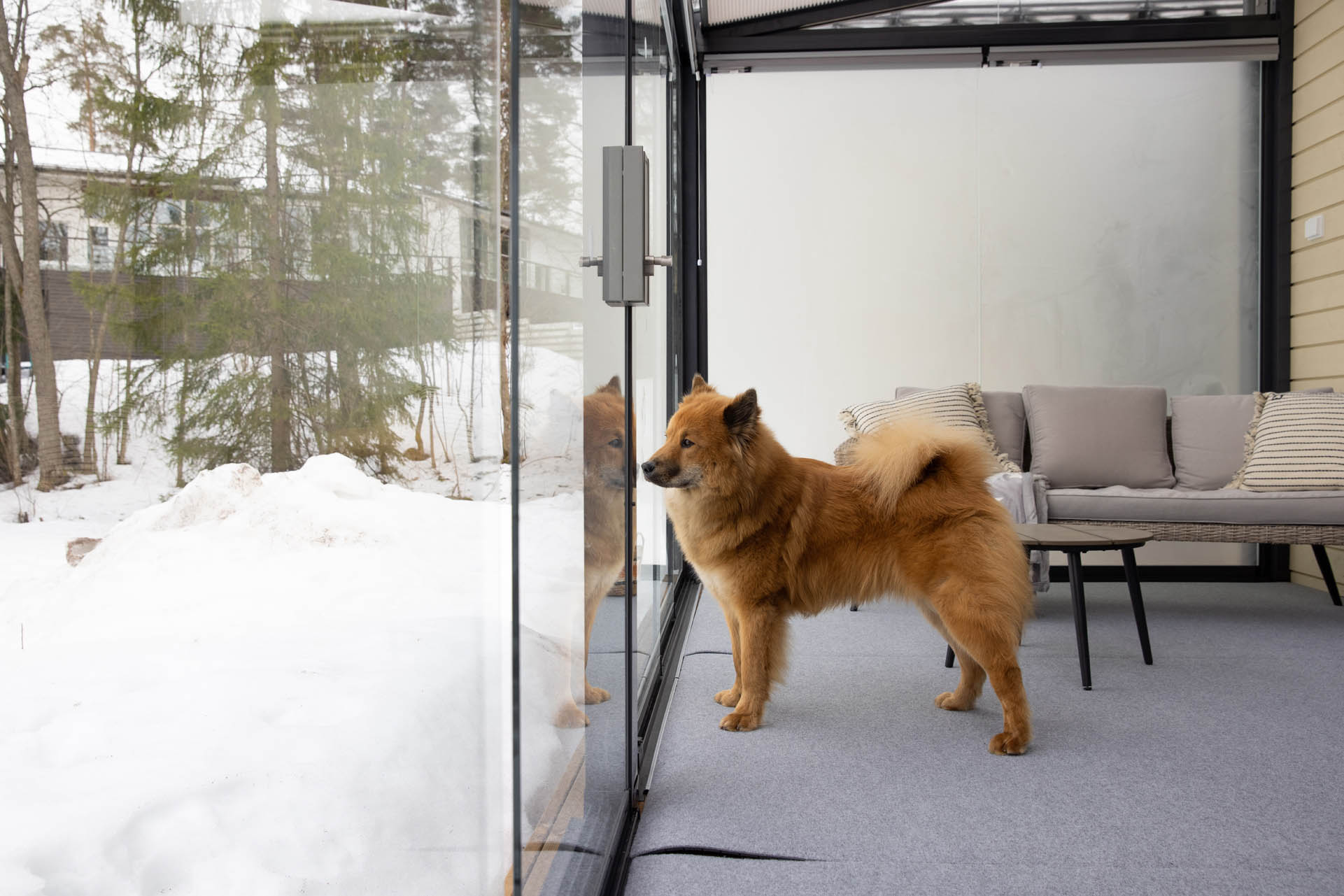 Patio glazing provides added safety
A glazed and secured porch offers a safe space for children to play and explore the beauty of nature. Pets like cats and dogs love these glass enclosures as well! Within glazed spaces, pets can enjoy the sights, smells and sounds of the outdoors or just bask in the warmth of the sun, without the risk of getting loose and lost.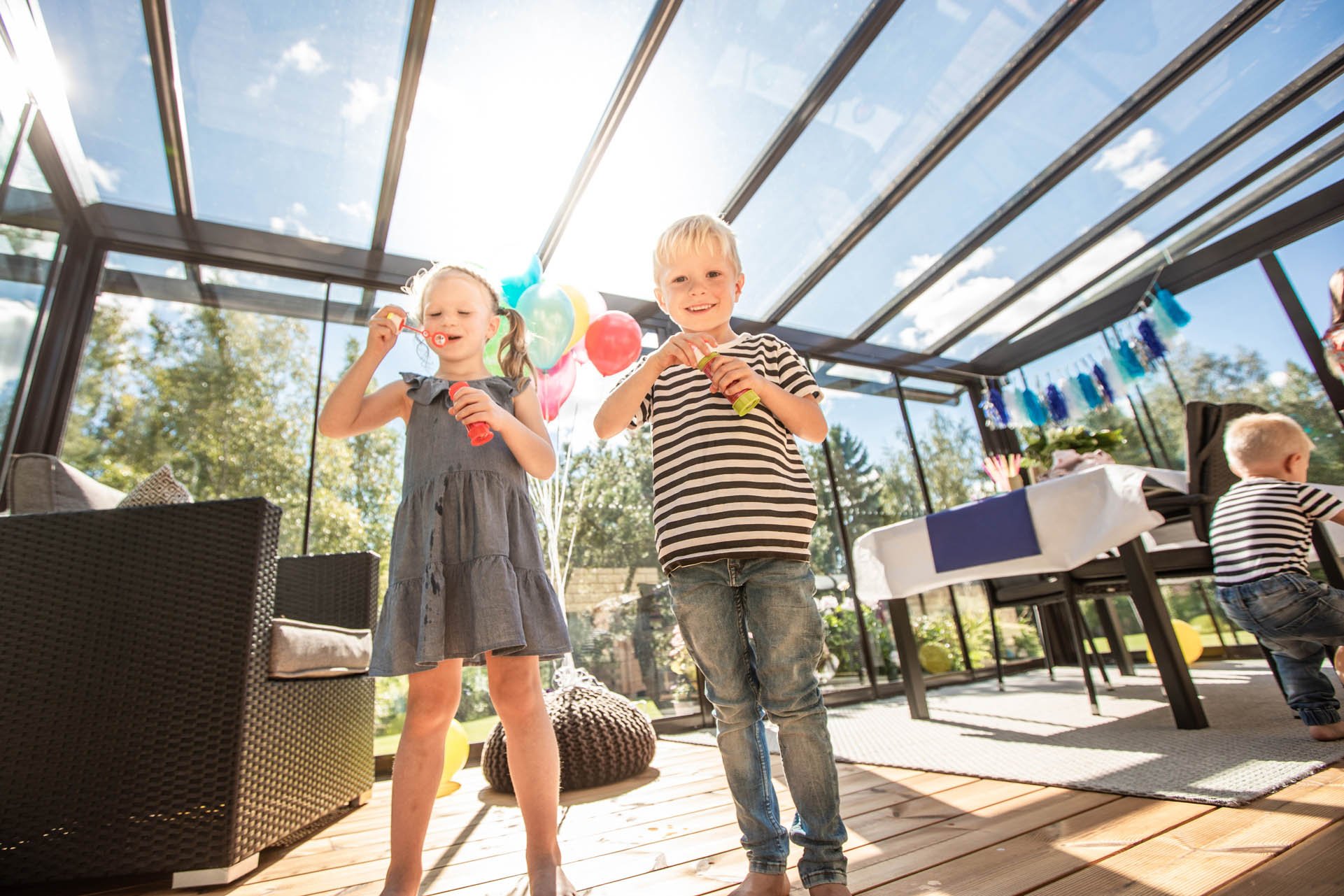 Lumon patio glazing brings different seasons to the patio
The difference in the atmosphere is clearly noticeable: during spring, being in a glazed and draft-free space allows the warmth of the sun to efficiently heat you up compared to being outside. You can enjoy your yard and fresh air, but still stay warmer. The glazing also shields against the autumn wind and rain.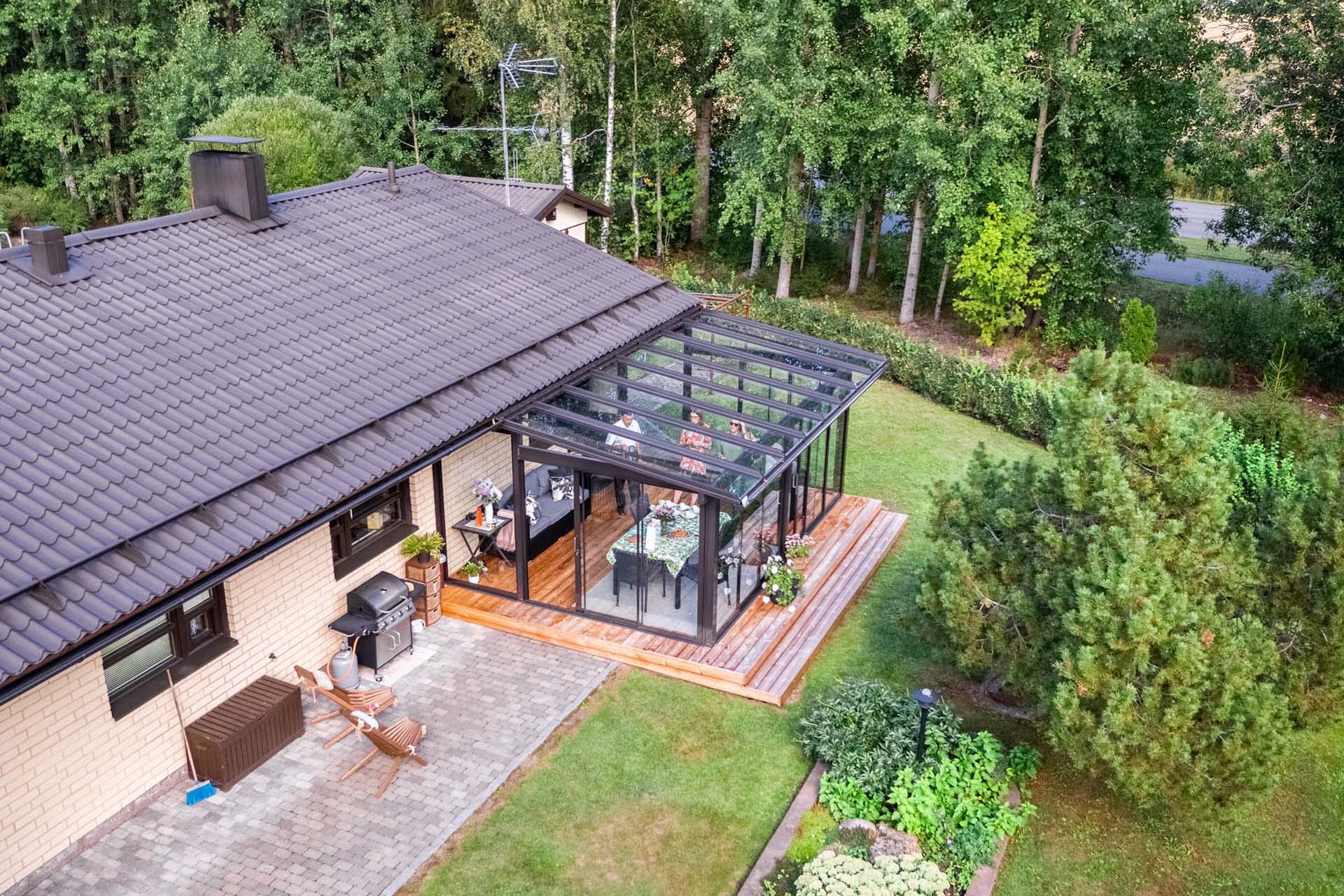 A glazed patio increases the value of the entire home
Because of the magnitude of benefits that Lumon offers, Lumon patio glazing is a long-term investment that will bring joy for decades. A sheltered and stylish patio functions as an additional room, creating a pleasant place between indoor and outdoor spaces
Lumon's retractable glass wall has turned our seasonal patio into a room that we are thoroughly enjoying. The Lumon glass walled patio has offered us a space that is dust and insect free, warmer or cooler, with spectacular forest views, and also a room with ambiance and atmosphere

— Patrick D. from Coquitlam, Canada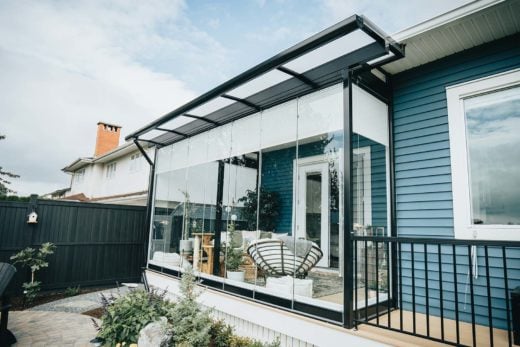 Patio glazing price
The price breakdown: unveiling the factors that shape the cost of patio glazing!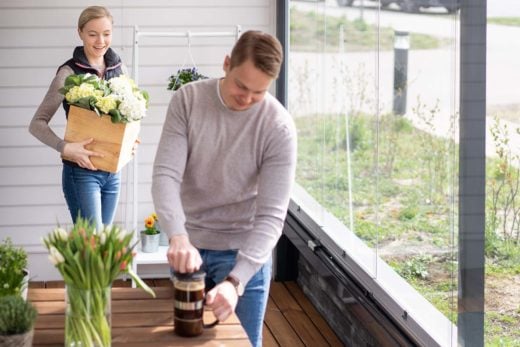 How to buy patio glazing?
Unlock the Secret to Perfect Patio Glazing: Your Step-by-Step Guide to Making the Right Choice!