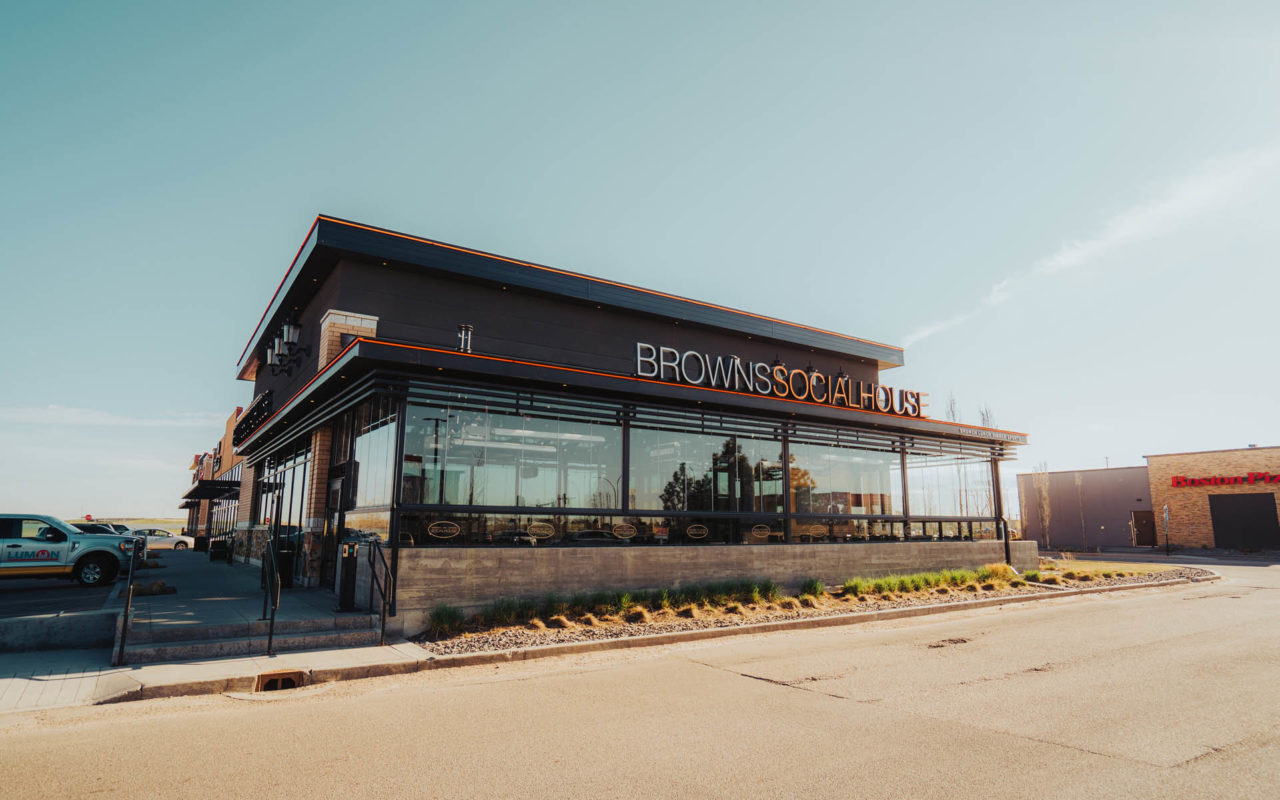 Lumon for Restaurant Patios
Lumon patio enclosures for the Ultimate Dining Experience
Enclosing your restaurant patio is a profitable decision!
Architectural glass walls have become a popular feature of modern office and business designs in recent years. Our Lumon retractable glass walls create a sense of transparency and modern look in the workplace. The aesthetic qualities are our biggest advantage and it allows for unobstructed light to flow throughout the space. Our patio enclosures for operating restaurants extend the patio season increasing comfort and profitability for the restaurant owners and enhance the guest experience.
Lumon's balcony glass offers a solution to these issues by providing numerous benefits for all restaurant owner, staff and customers. Our restaurant patio enclosures helps you achieve an optimum experience in the following ways:
Lumon provides protection from wind and rain to extend the outdoor dining season
Made from glass, they make even small spaces feel open and light, and they don't obstruct diners' views
Extend your patio season for year-round usability
Drastically increases seating capacity
Lumon creates a flexible space for dining and private events
Get more customers on daily bases by makeing your patio the talk of the town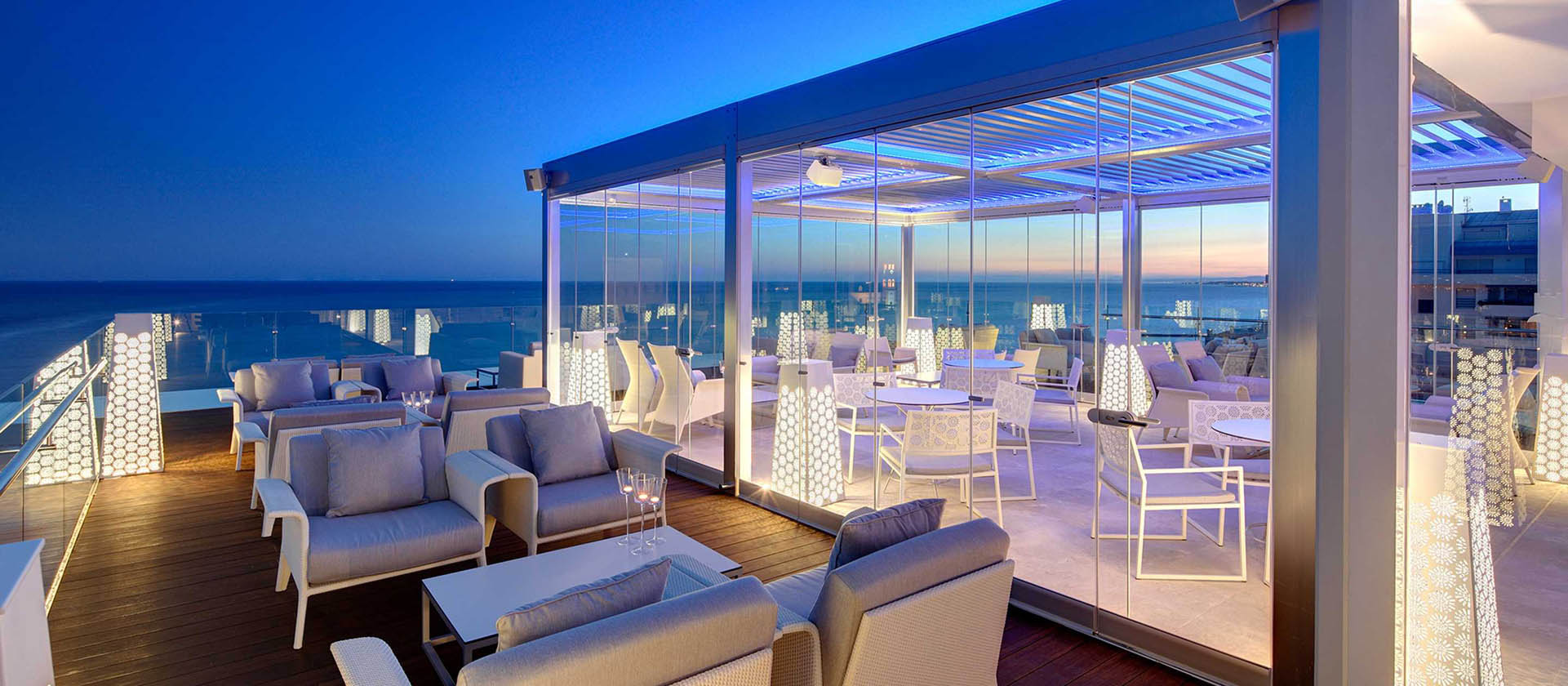 Spruce up your business with elegant glass enclosures
What if we told you that with Lumon's glass enclosure solutions:
You can extend your patio season up to 12 months
You can increase the revenue by optimizing the use of your patio
As compared to vinyl, you can drastically decrease your maintenance cost as once Lumon is installed, the average lifespan of the patio enclosure is at least 30 years!
Regardless of the weather, your customers can enjoy dining with a view in your restaurant with a Lumon frame less glazing system
You and your customers can enjoy a minimalist product designed in Finland and custom-made in Canada
Your staff can enjoy a product that is easy to use and clean and creates a great environment for your customers
Lumon is a formula to success for any patio that is enclosed, that's either using a vinyl system or has a roof on it. As we continue to grow our brands, the craft house brand and the social house brand, this is an opportunity for us to utilize our patios for a longer period of time and generate more business. As far as I am concerned, Lumon is the ultimate partner for bringing in sales volumes and helping us achieve a more successful patio and environment.

Naheed Shariff CEO, Browns | YEG Group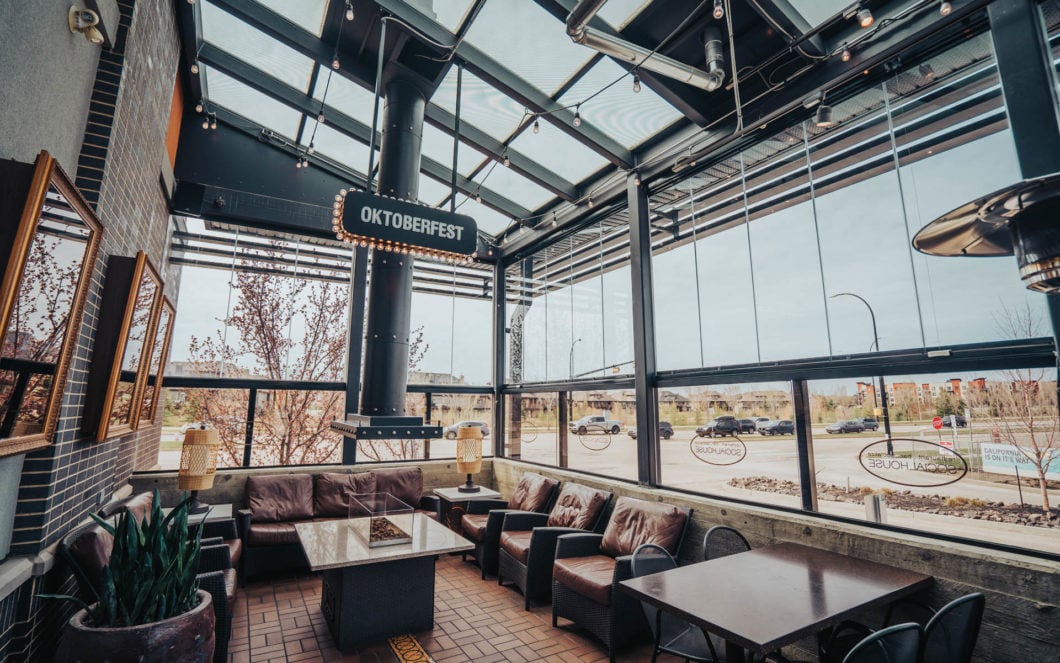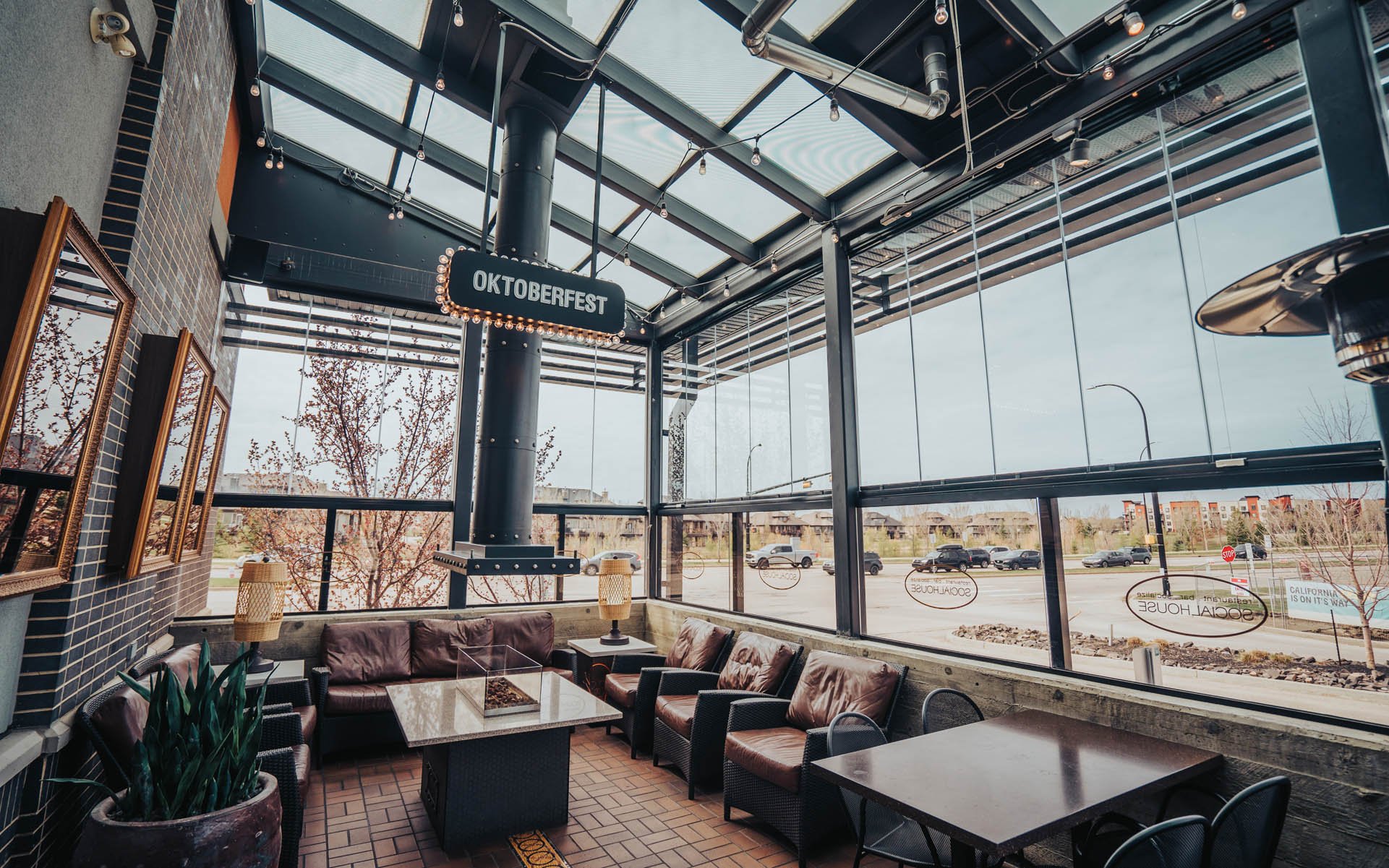 Why choose Lumon Patio enclosures for your restaurant?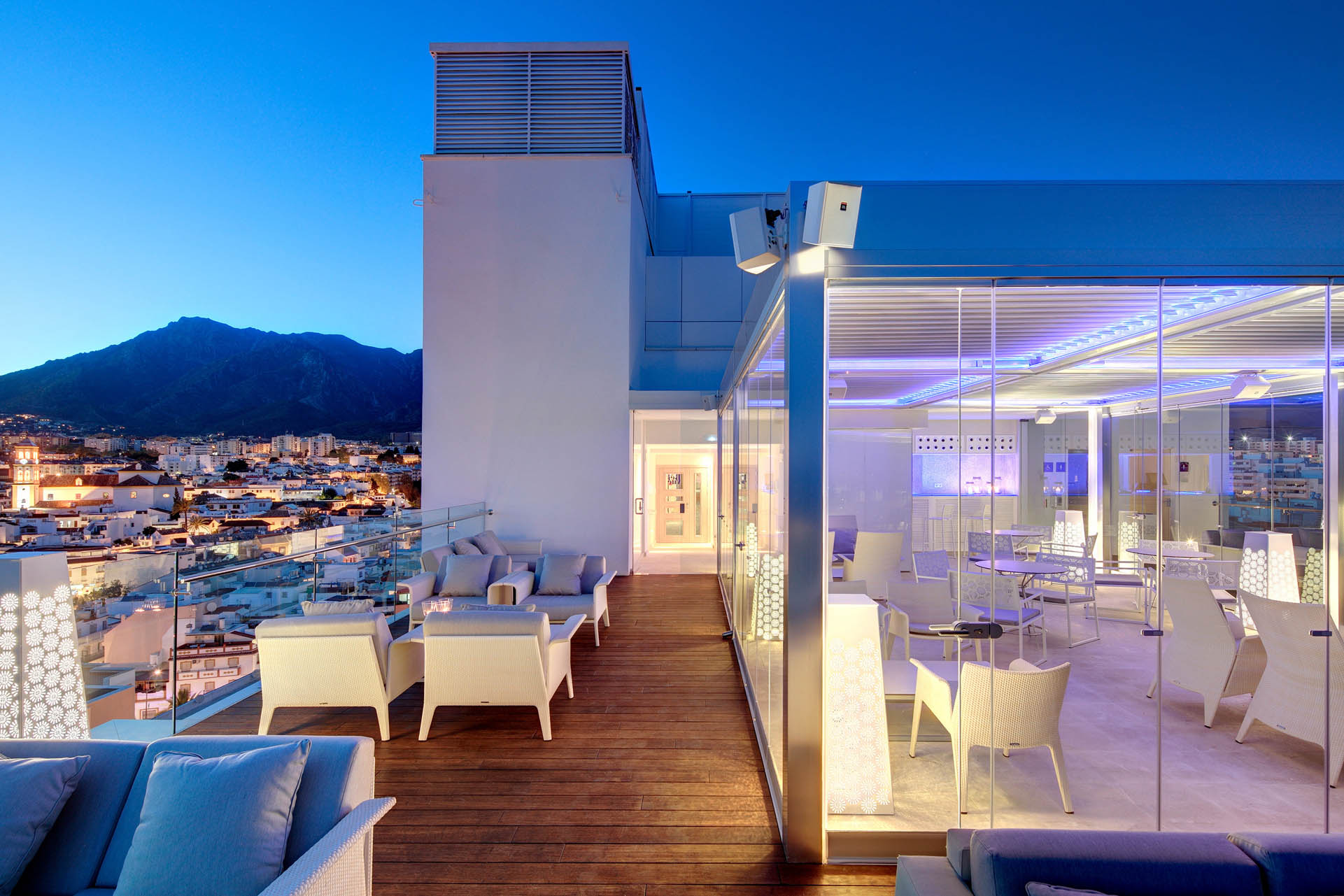 Lumon as a reliable partner!
We understand making a change to your restaurant can be a big task with many vendors! But at Lumon, we work to the best of our abilities to deliver and install our glass enclosure for you with minimal downtime.
Our restaurant and hospitality consultant will assure a successful project by playing an important role in helping you understand the product details, helping you design your dream patio and all throughout your customer journey with Lumon. Our consultant will also support you with the permit process, installation as well as your service calls. We'll always be near and we will keep our promises throughout the process!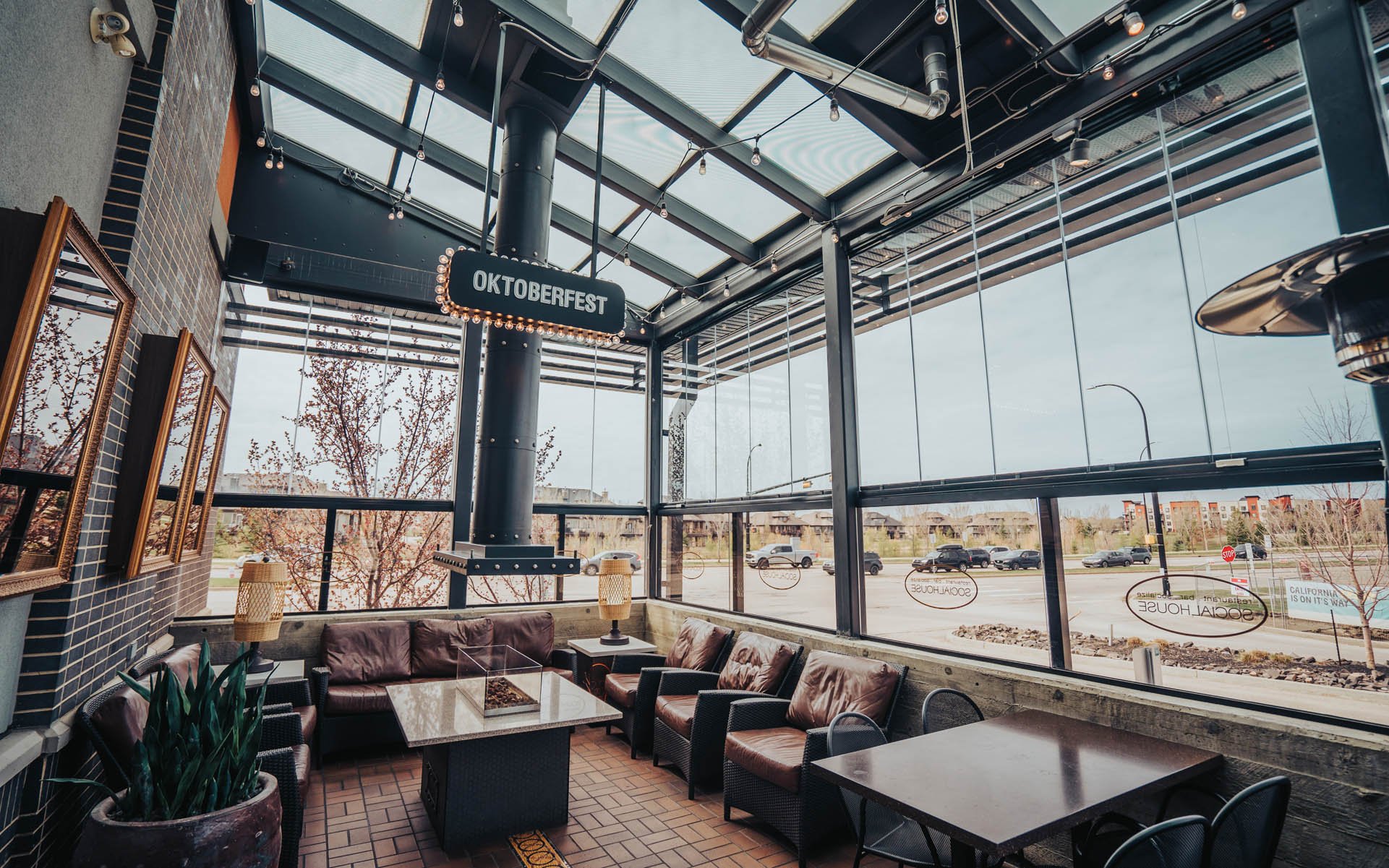 Extend your patio season
Restaurant patio enclosures are the perfect solution for your restaurant. The weather conditions in Canada make outdoor dining a challenge. This results in 'patio dining season' only lasting up to 6 months. But what if we told you, you can extend your patio season to 12 months with one change in your restaurant layout? With Lumon's retractable enclosures, you can enjoy maximum flexibility and utilize your patio space all year round to increase your seating capacity and generate greater revenue throughout the year.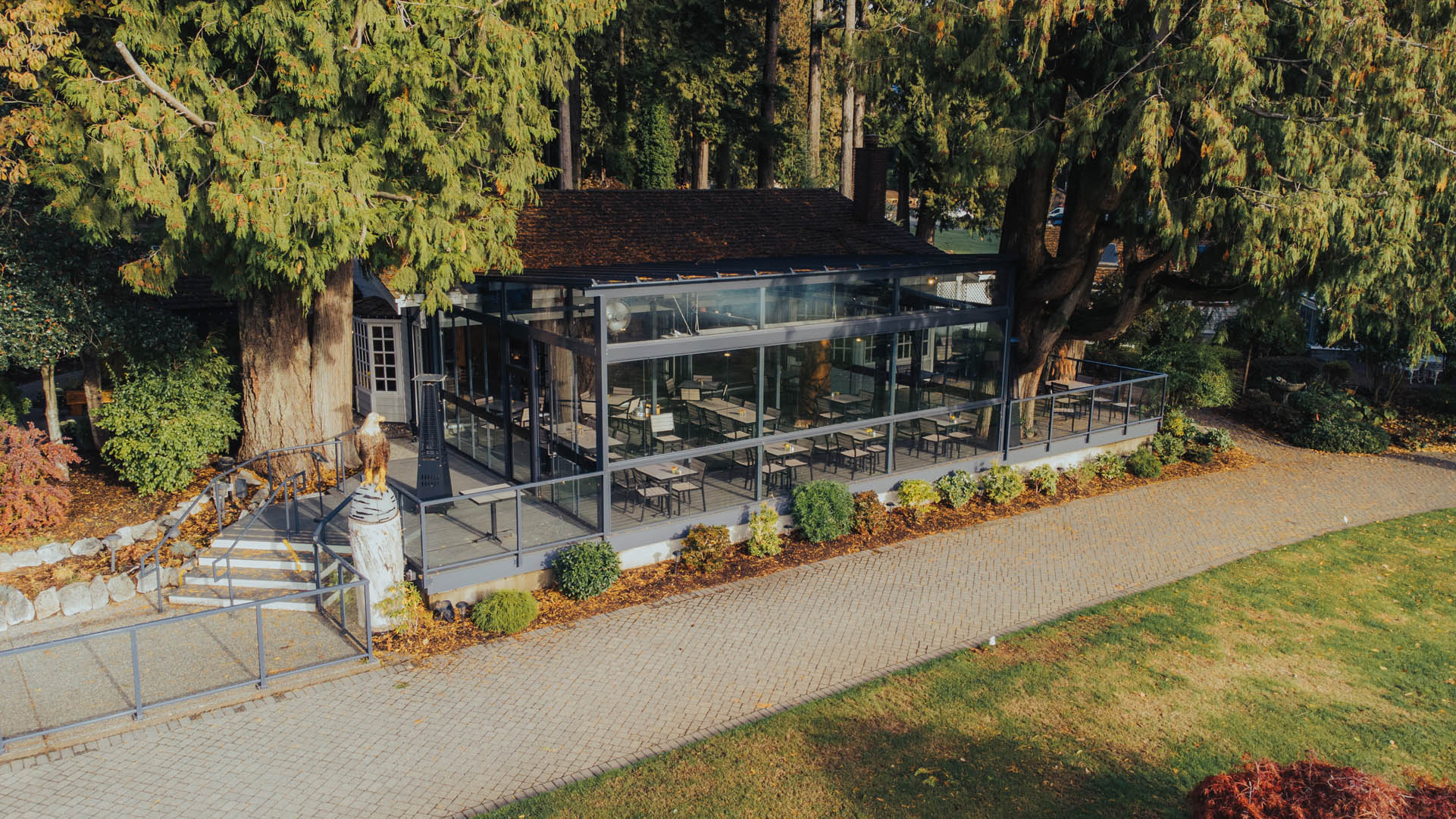 Decrease your maintenance cost
Canadian weather conditions can lead to an accelerated deterioration of vinyl enclosures, higher energy costs and endless maintenance costs.These additional costs can become a burden on restaurant owners and may deter or delay restaurant improvements. Lumon enclosures have a lifespan of at least 30 years even with minimum maintenance. This means that all the money you save on maintenance/replacements over years can be used to invest in improvements for your restaurants.
Let's start planning!
When your outdoor space is comfortable for diners—regardless of what the weather is doing—you can rely on it as a steady income generator. In addition, you'll no longer have to deal with last-minute staffing or booking changes because you can count on your outdoor space being open!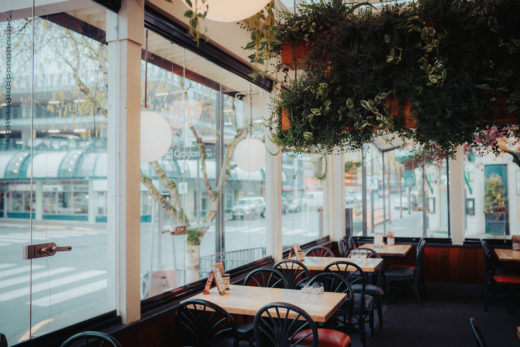 Restaurant references
Read more abLumon glazing has become a trusted choice for restaurants looking to enhance their outdoor spaces and create memorable dining experiences. With its versatile and customizable design, Lumon glazing offers a range of benefits that restaurant owners and operators appreciate.

Ask for an estimate or more information
We are happy to help on any questions regarding our products and solutions on all project phases.