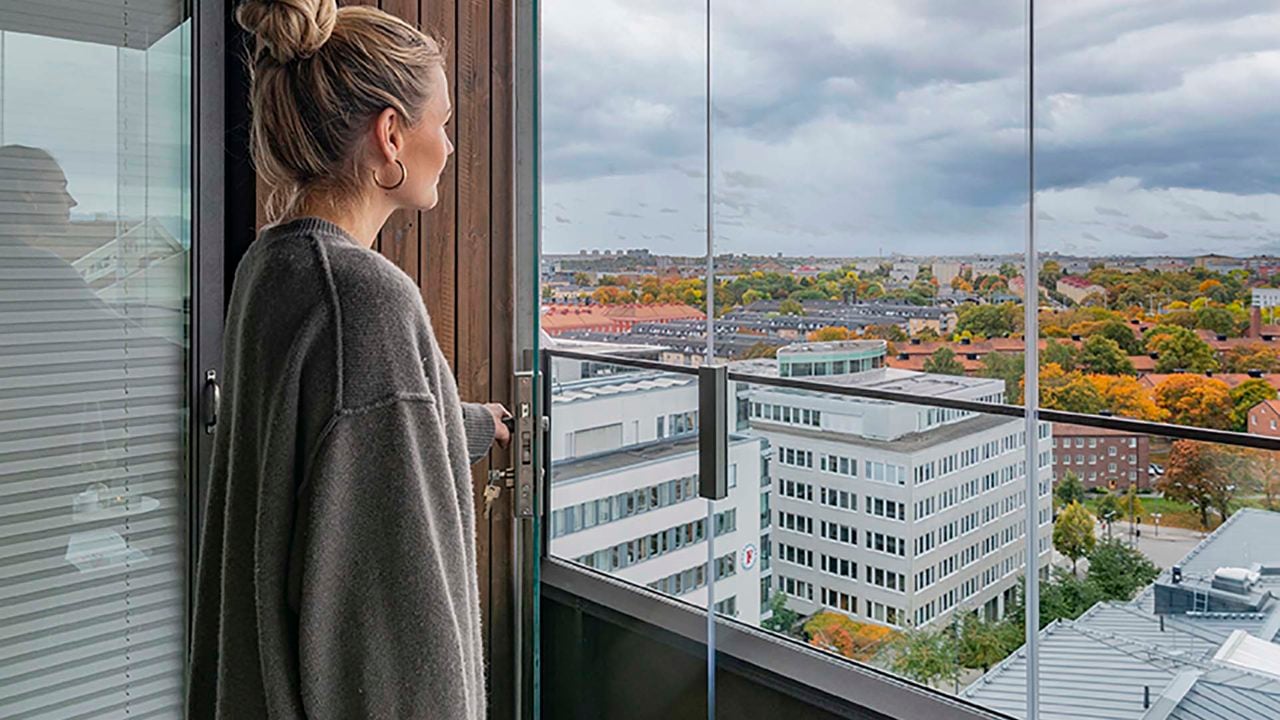 Balcony Glazing Benefits
Enjoy your balcony to the fullest with these incredible glazing benefits!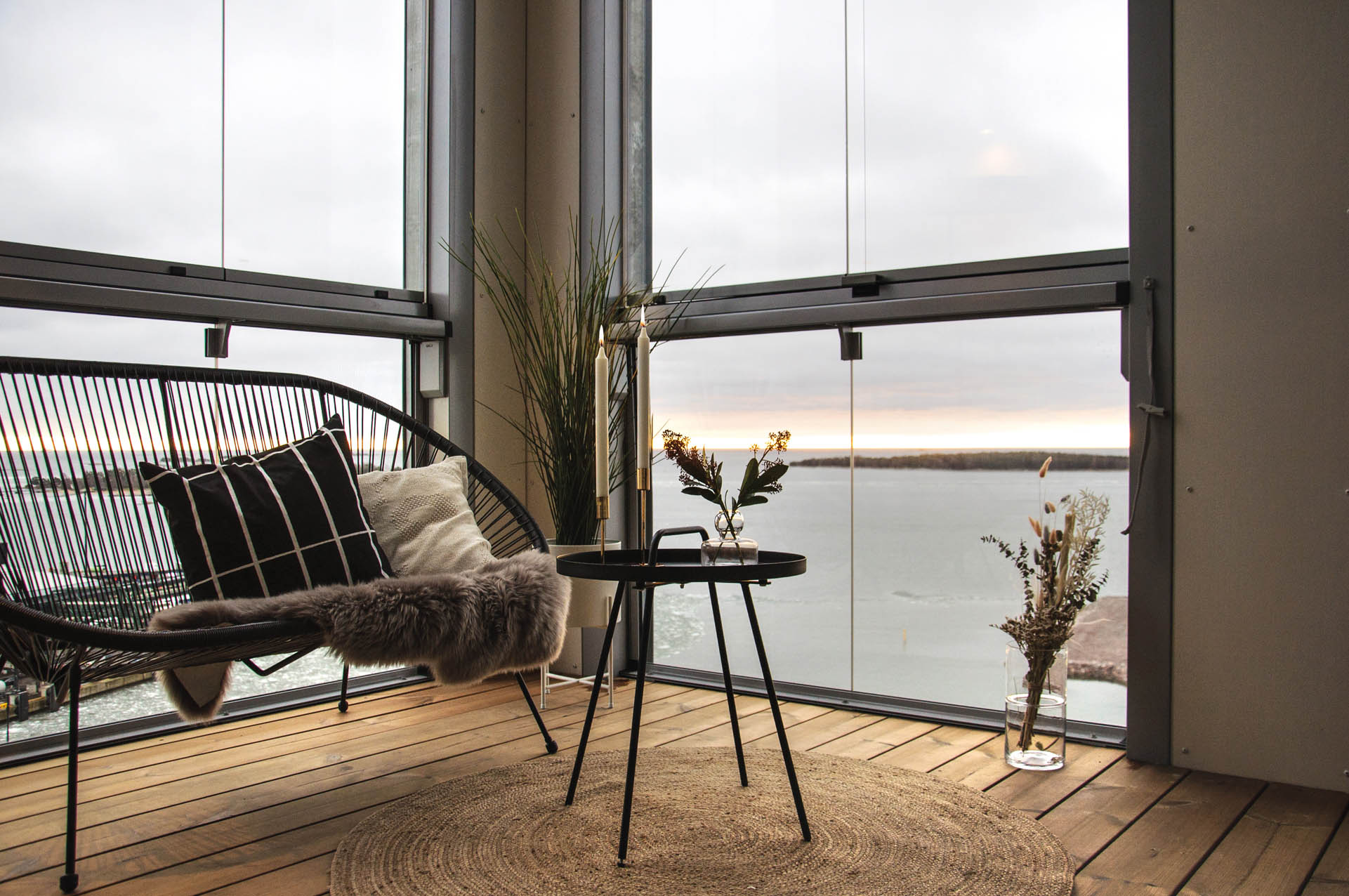 Increases usable living space
When protected by balcony glazing, your balcony transforms from an occasionally usable space into one you can use almost any time. Our system is designed for maximum comfort and therefore easy to use. When the weather is cold, wet or windy, you can keep the balcony glazing closed for protection. When it's warm and pleasant, you can open up the balcony glazing and let in fresh air. If the weather is somewhere in between, you can choose to have the balcony glazing partially open.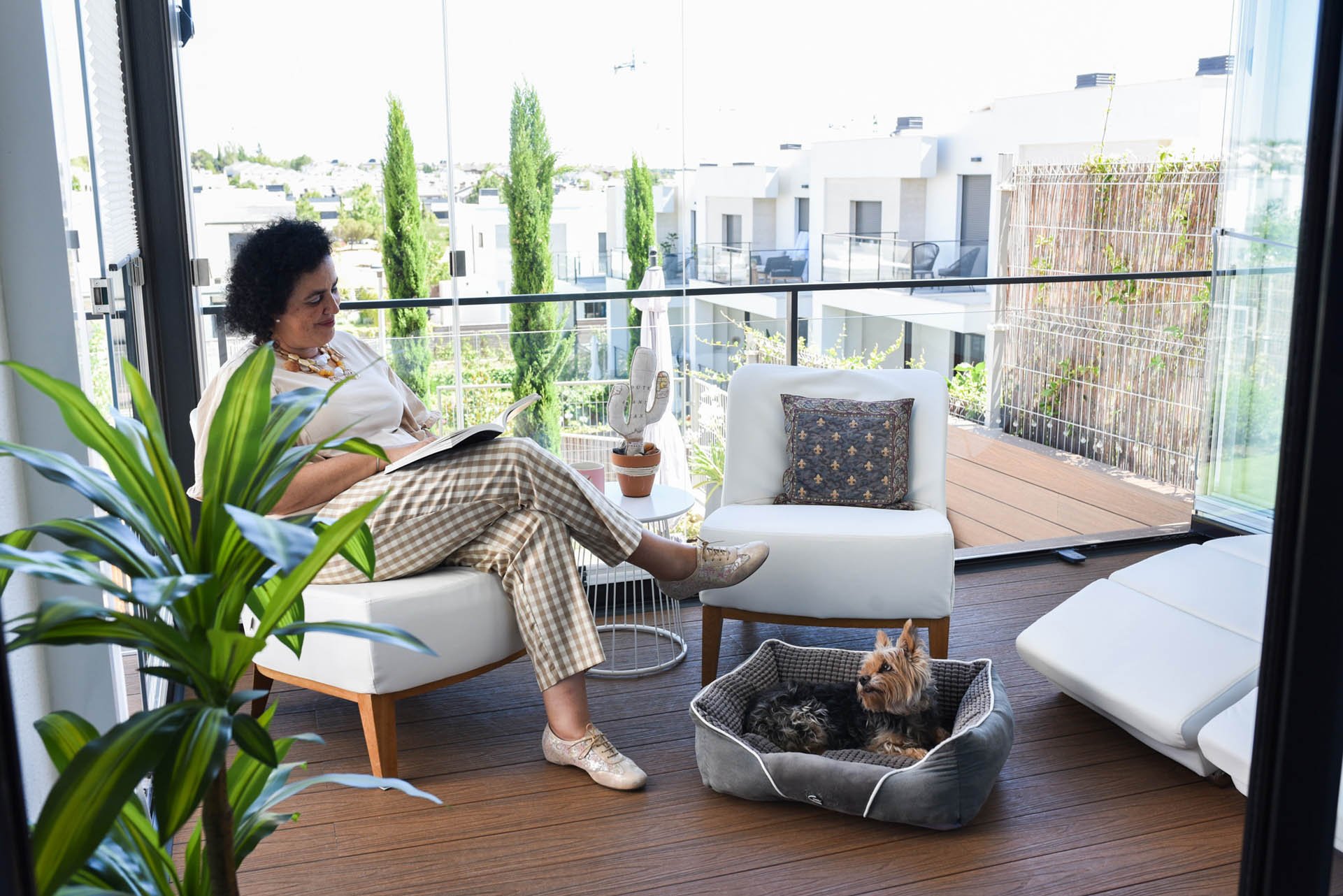 Enhanced security
Balcony glazing offers more than just aesthetic value to your property. Besides the benefits of an increased living space, energy efficiency, and enhanced property value, balcony glazing can also add an extra layer of security to your home. By installing Lumon's high-quality tempered safety glass, you can have peace of mind knowing that your family and pets are safe and secure, and unauthorized access is prevented. With balcony glazing, you can enjoy your balcony without any worries.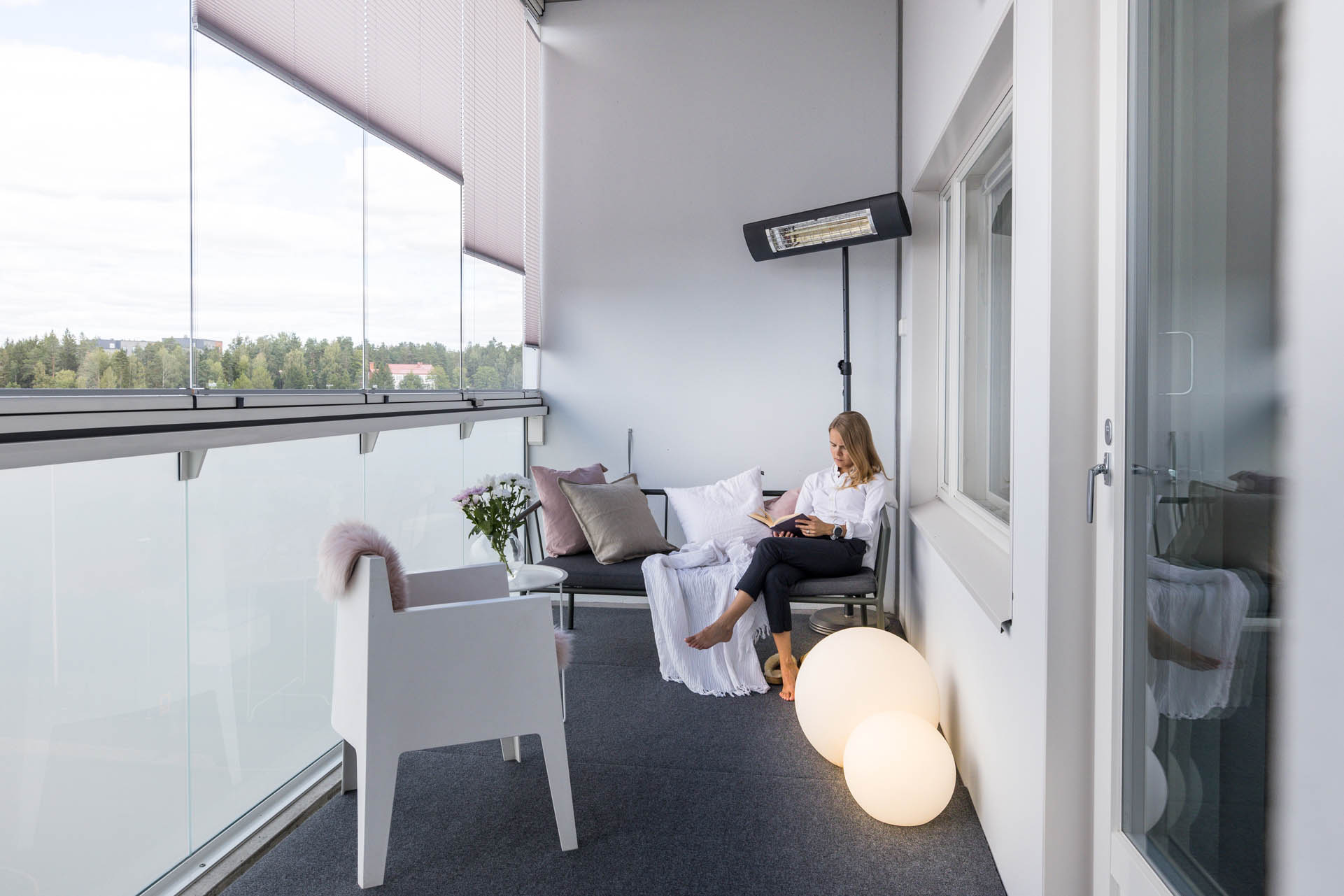 Protects your balcony and furniture
In northern countries, we often experience extreme temperature fluctuations, spanning both ends of the thermometer. These temperature changes can become very damaging to our balcony and outdoor furniture, which leads to increased maintenance costs. With Lumon balcony glazing, your balcony structure and furnishings are shielded from external elements, which reduces the need for repairs and maintenance.
Noise reduction
With our high-quality glazing, you can also enjoy a more peaceful living space by reducing noise perception by up to 50%. Whether you live in a busy city or near a noisy street, our balcony glazing can significantly reduce noise pollution and create a quieter and more relaxing home environment. So, if you're looking to enjoy your balcony year-round without the disturbance of noise, Lumon's balcony glazing is the perfect solution for you.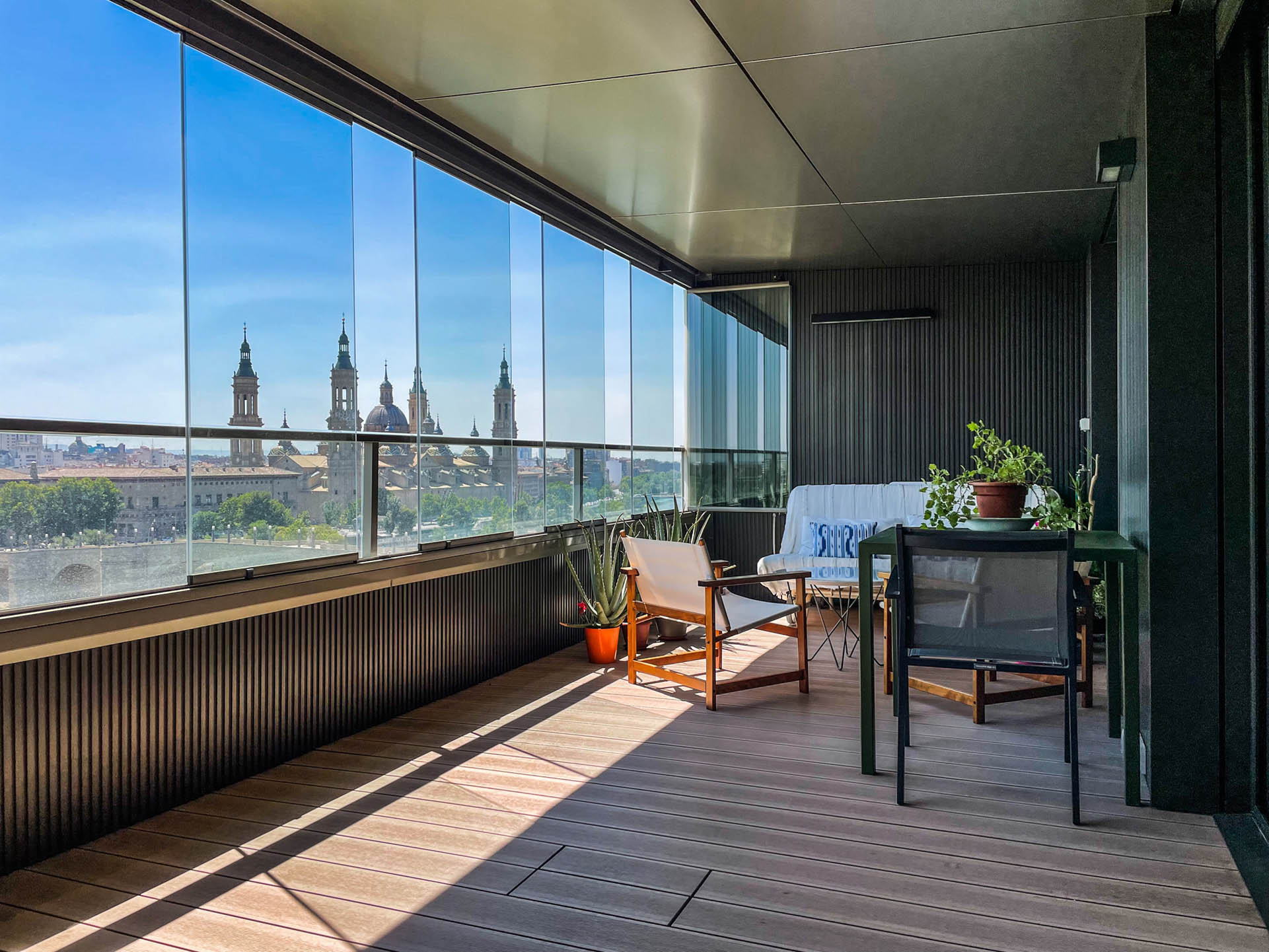 Reduces energy consumption
When temperatures drop during the winter months, it's essential to keep your home warm and comfortable. However, this can lead to higher energy bills and unnecessary energy consumption. By installing balcony glazing, you can keep the cold air out and reduce heat loss, resulting in more efficient heating. With less energy required to maintain a comfortable indoor temperature, you'll see a reduction in your energy bills, and you'll be doing your part in reducing your carbon footprint.
Improved aesthetics
The elegant and minimalist design of Lumon balcony glazing not only adds a modern touch to your home but also blends seamlessly with any architectural style, enhancing the building's overall aesthetics. Unlike traditional balcony glazing systems that often require vertical profiles or bars that obstruct the view, Lumon's frame less glazing system offers an unobstructed view of the surroundings. This means you can enjoy the beautiful view from the comfort of your balcony without any barriers.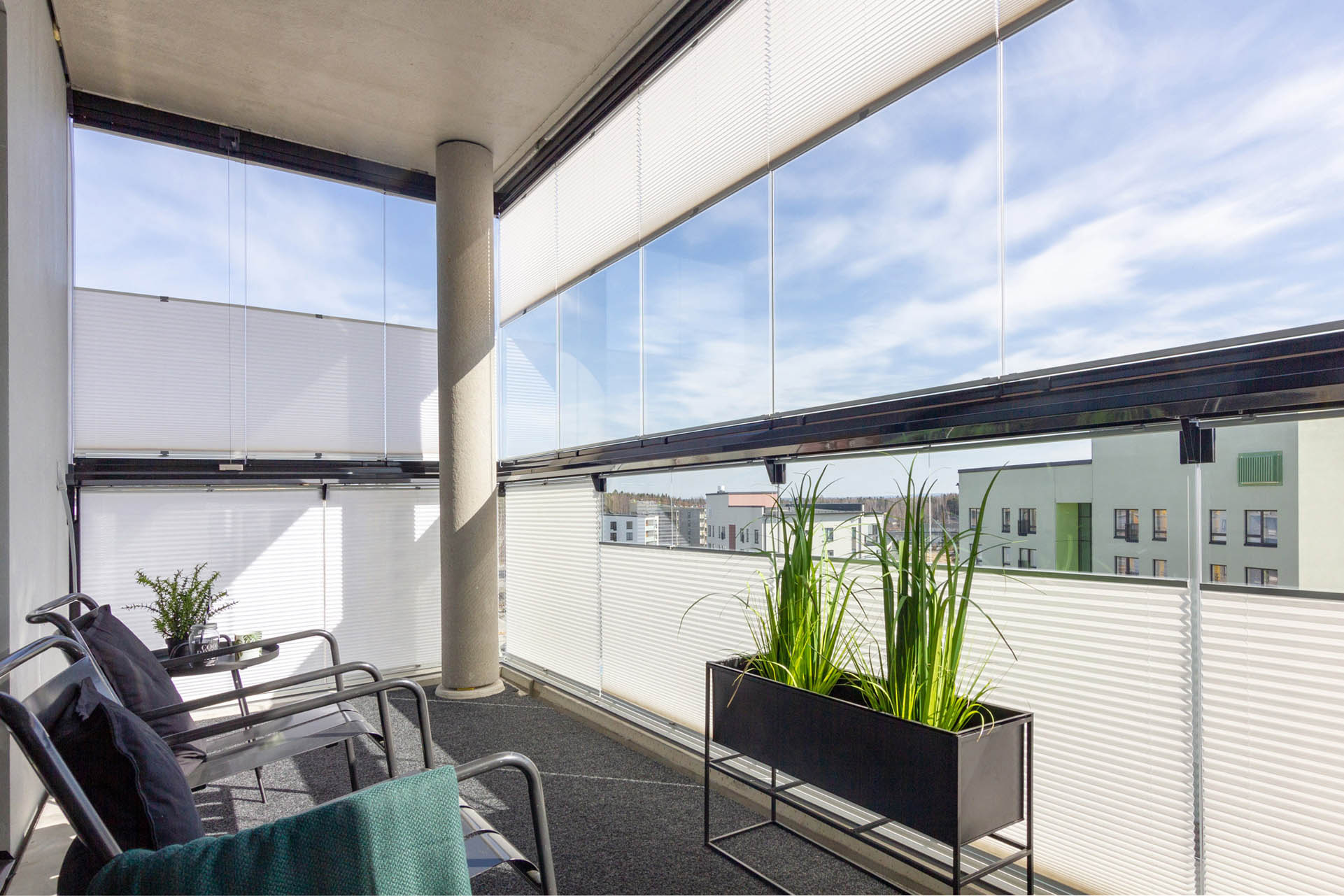 Increased property value
By extending the living space of your home, you are essentially adding square footage to your property, which can increase its appraised value. Moreover, potential buyers or tenants are often drawn to homes with balconies that are versatile and usable throughout the year, regardless of the weather conditions. This feature can make your home stand out in the real estate market and increase its appeal to potential buyers, resulting in a higher resale value or rental income.
These are absolutely amazing. We have them on both of our balconies and they've revolutionized our lives! Awesome!!

— Kim C. from North Vancouver, BC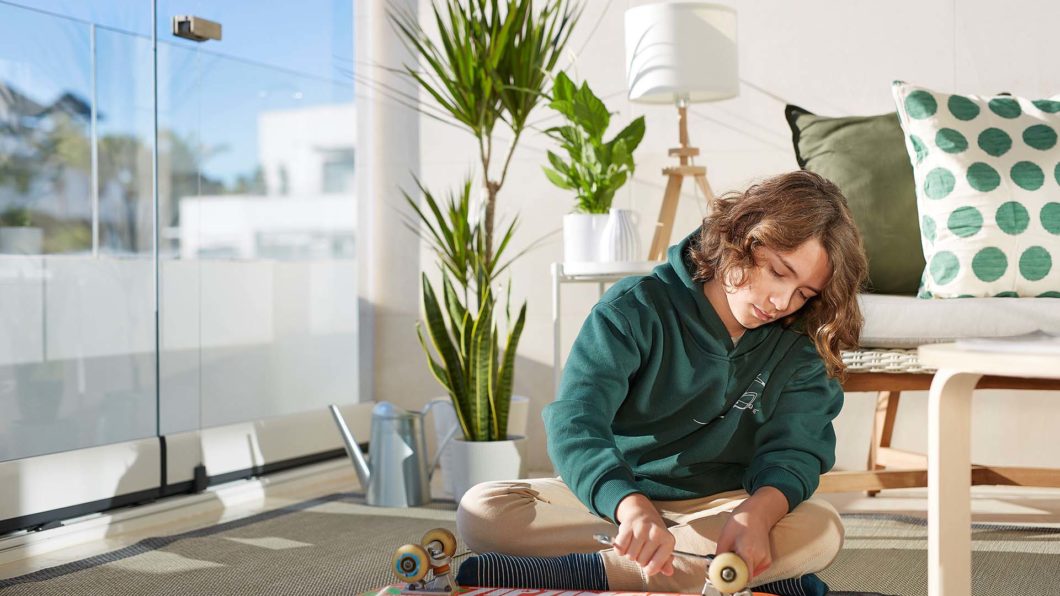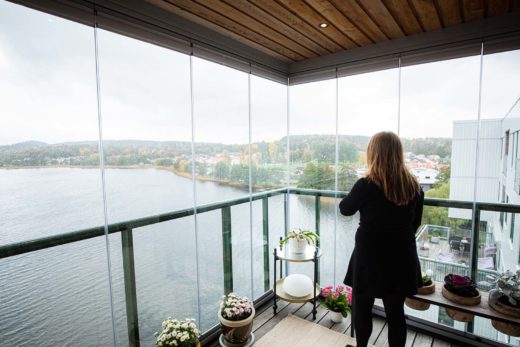 Start planning your balcony
Get inspired and see different kind of solutions for your balcony. See what others have done.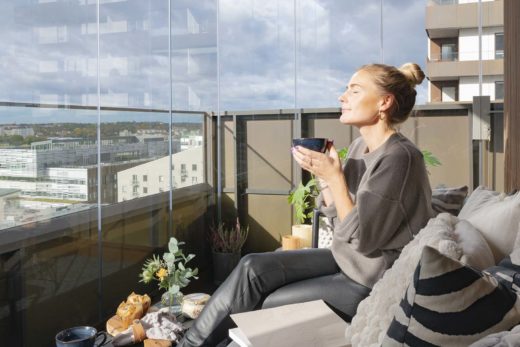 How to buy?
Learn about the steps involved in getting your balcony glazing installed in your home.