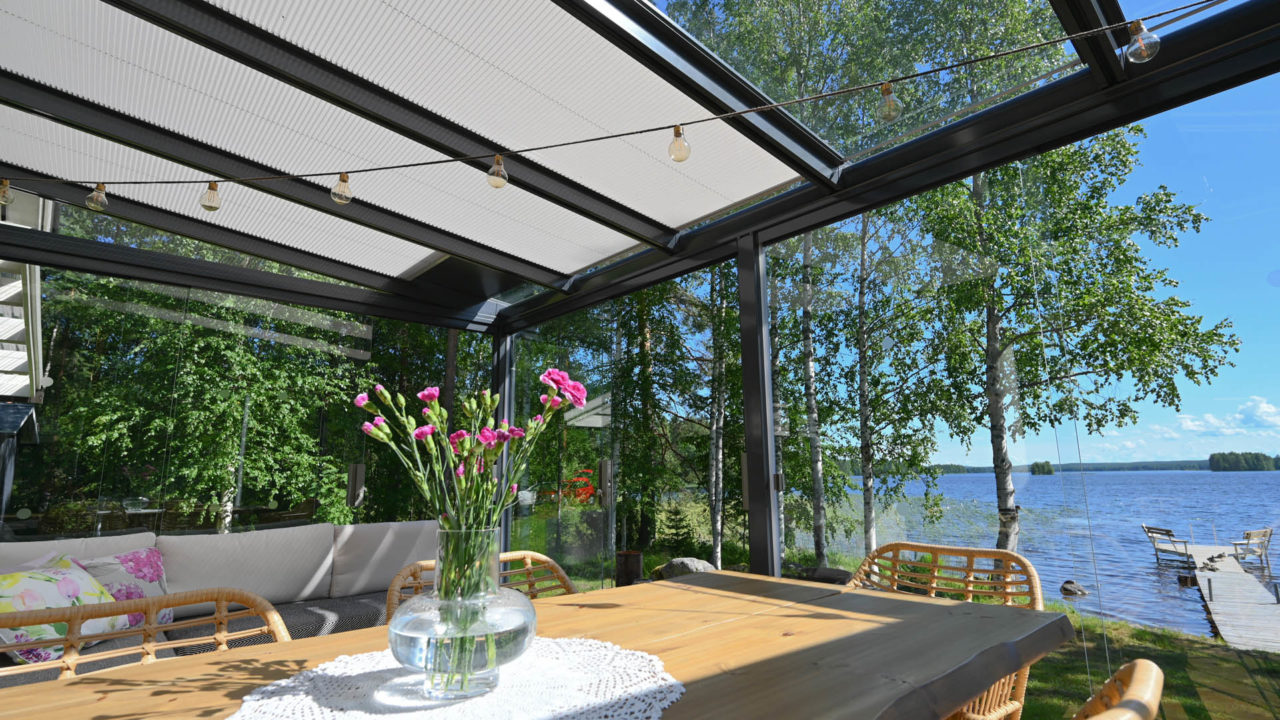 Lumon Sunrooms for Canadian Homeowners
Lumon Sunrooms: Built for comfort, built to last
Imagine a glass sunroom that allows you and your family to spend more time outdoors. Enjoy breakfast outside, send your children out to play, and entertain friends—even when the weather is cool, wet or windy. Let Lumon connect you to the outdoors with a glass enclosure that will bring you warmth, tranquility and a dose of happiness to help you power through the cold months ahead.
Sunrooms provide you with the best of both worlds
Lumon has been designing and manufacturing glass sunrooms for 35 years. Our sunrooms have been installed in hundreds of thousands of homes, condos, restaurants, hotels and conference centers around the world. Unlike most glass sunrooms, our glass sunroom walls are retractable, so you can open and close them as you please. You can bridge together the indoors and outdoors with a stunning sunroom extension in your home.
Today, we're proud to offer these time-tested, high-quality products to Canadian homeowners.
We pat ourselves on the back every day for investing in Lumon's sunroom. We have been outside every day since November 1 2016. Everyone should make their home feel like a year round vacation!!!

Hans and Jane K. from Chilliwack, BC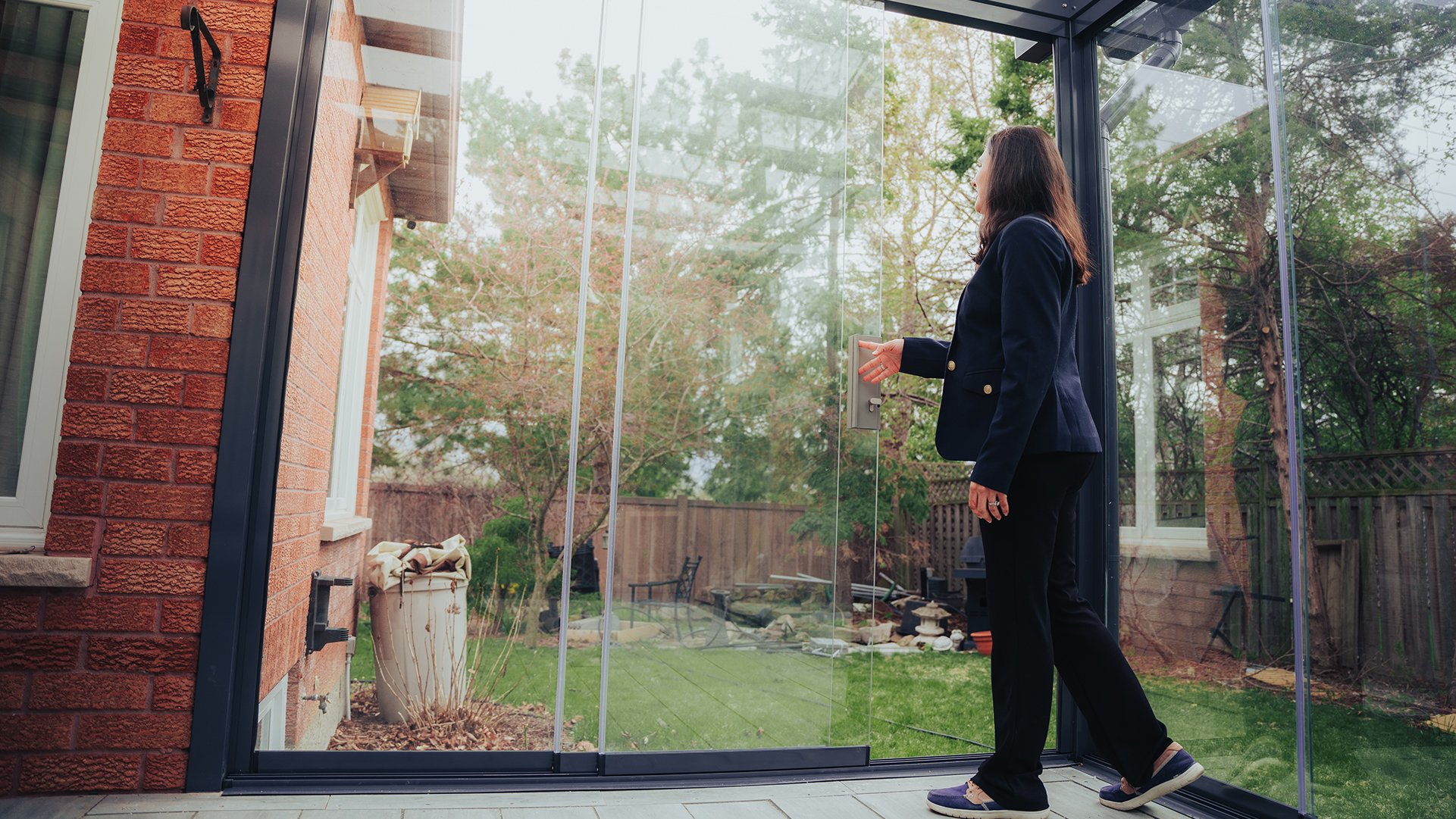 What makes Lumon Canada's Glass Sunroom Different?
There are countless sunroom providers throughout Canada and 99% are all the same in style, look and quality. At Lumon Canada, we are the 1% when it comes to our sunrooms. Our sunrooms are extremely unique compared to our competition due a variety of reasons. Our sunrooms uses very strong, high quality glass from Finland which makes our product more durable, weather resistant and beautiful. In addition to the quality of the glass we use, our sunrooms also have the unique capability to fully retract its walls, allowing you and your family to enjoy the outdoors regardless of the weather outdoors! Our sunroom glass panels are also frameless, giving you an unobstructed view of your beautiful yard!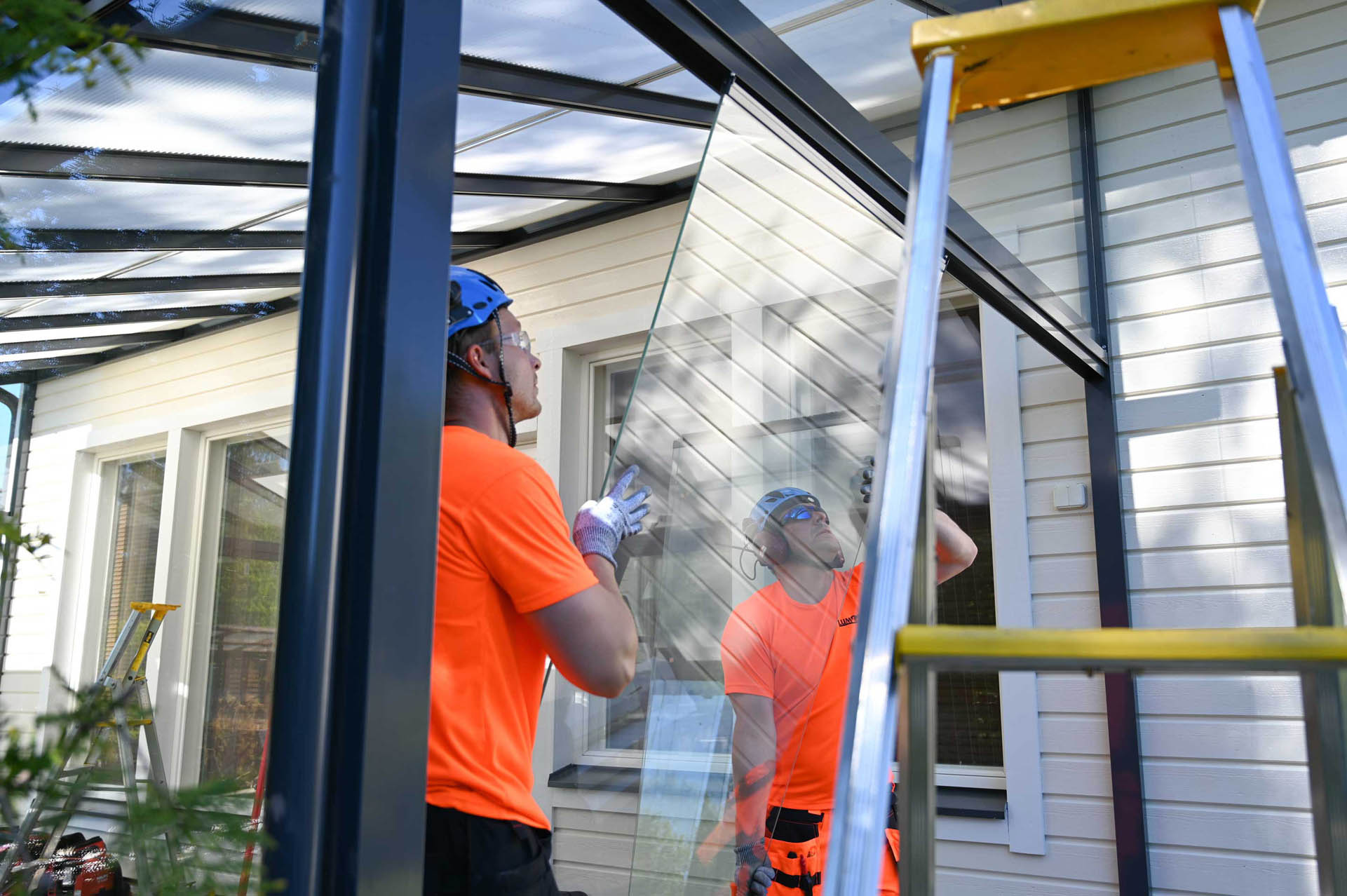 Our glass sunrooms are backed by decades of research and testing
Much like the city of Rome, our glass sunrooms were not built in a day. Our glass sunrooms were developed over 40 years of rigorous testing, continuous design, exhaustive research and development to ensure that our product can be held to the highest standard and that you, the customer will be satisfied, with your new enclosure. We have installed sunrooms into hundreds of thousands of customers homes around the world, including Canada and they can testify as to the style function and durability of our sunrooms!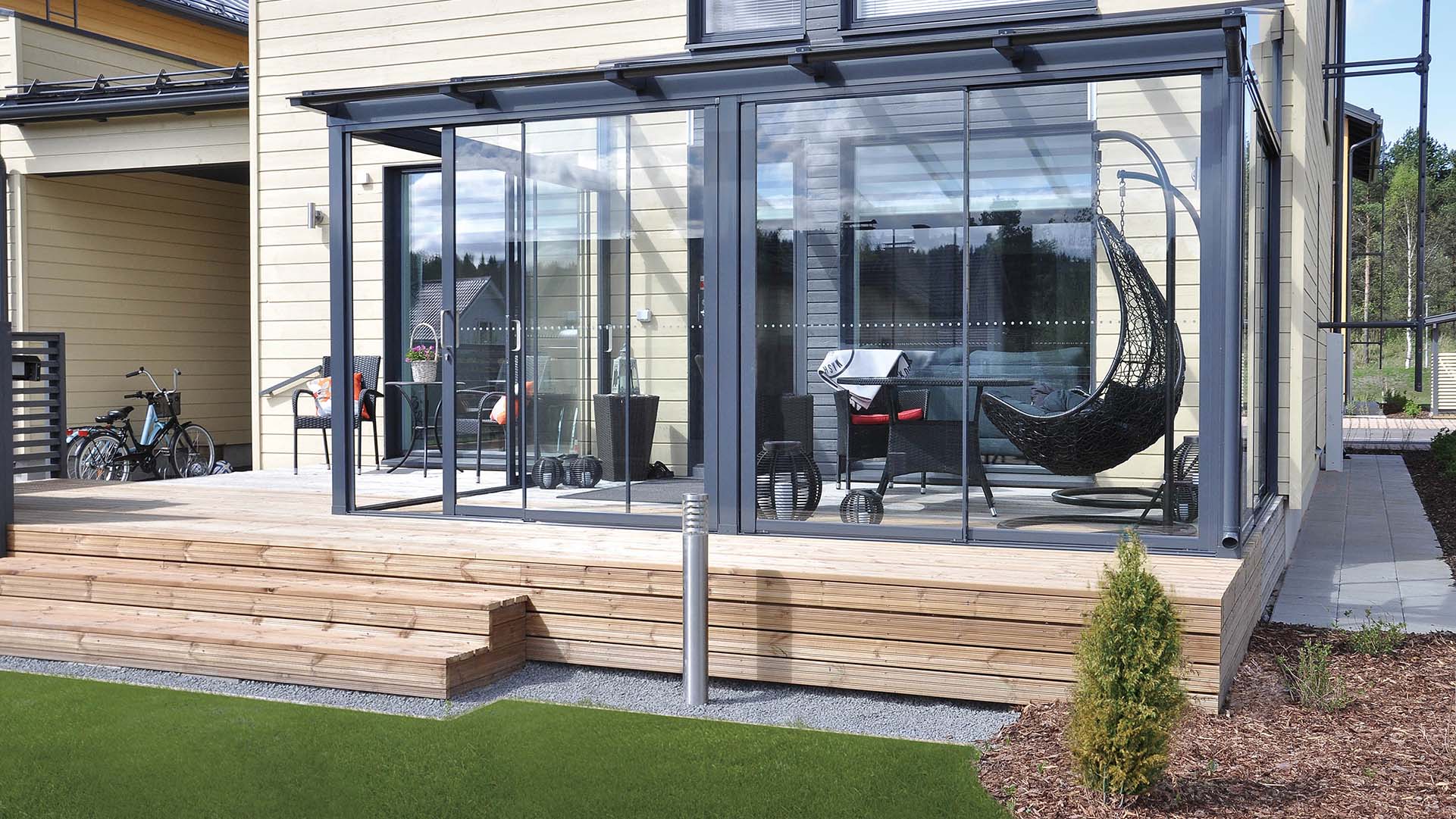 We listen to your needs and preferences
Every home is unique, as are your needs and personal style. Our helpful and knowledgeable representatives will use their skills and product expertise to create a custom sunroom design that you'll love. From our humble beginnings as a small window framing business in Finland, we've built our company by being responsive to our customers' needs and preferences to fit design and budget in one — and we continue that tradition today.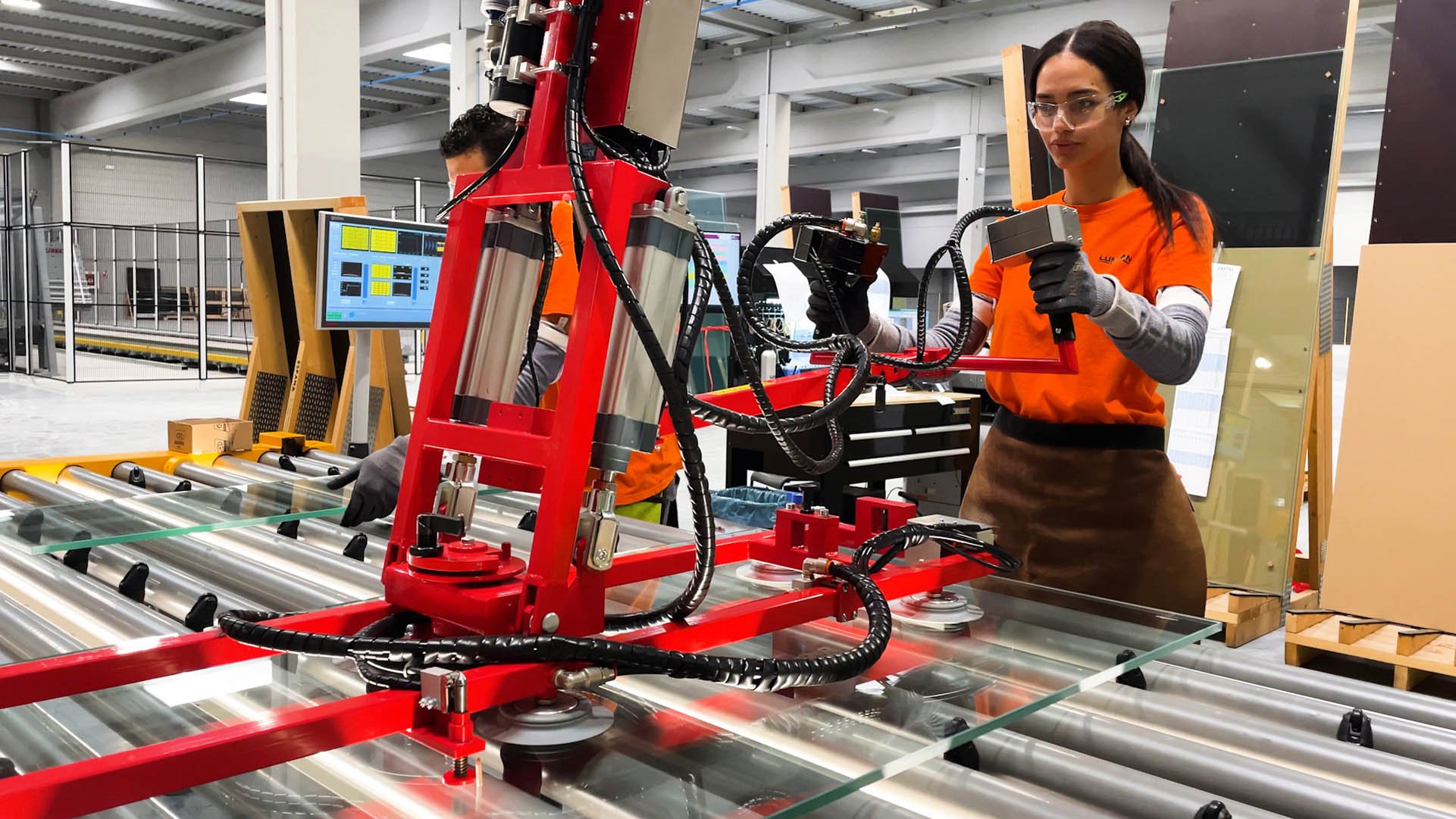 We manufacture sunrooms in Canada
Glass sunrooms for our Canadian customers are produced at our world-class manufacturing facility in Vaughan, Ontario, just north of Toronto. Our Canadian team handles every aspect of your patio enclosure order, from manufacturing to installation. We'll make sure you're satisfied every step of the way. Visit our National Corporate Headquarters showroom in Vaughan to see and feel the product yourself. In addition to our showroom in Vaughan, we also have showrooms in Langley, B.C. for you to check out our product and get the opportunity to see how it works in person!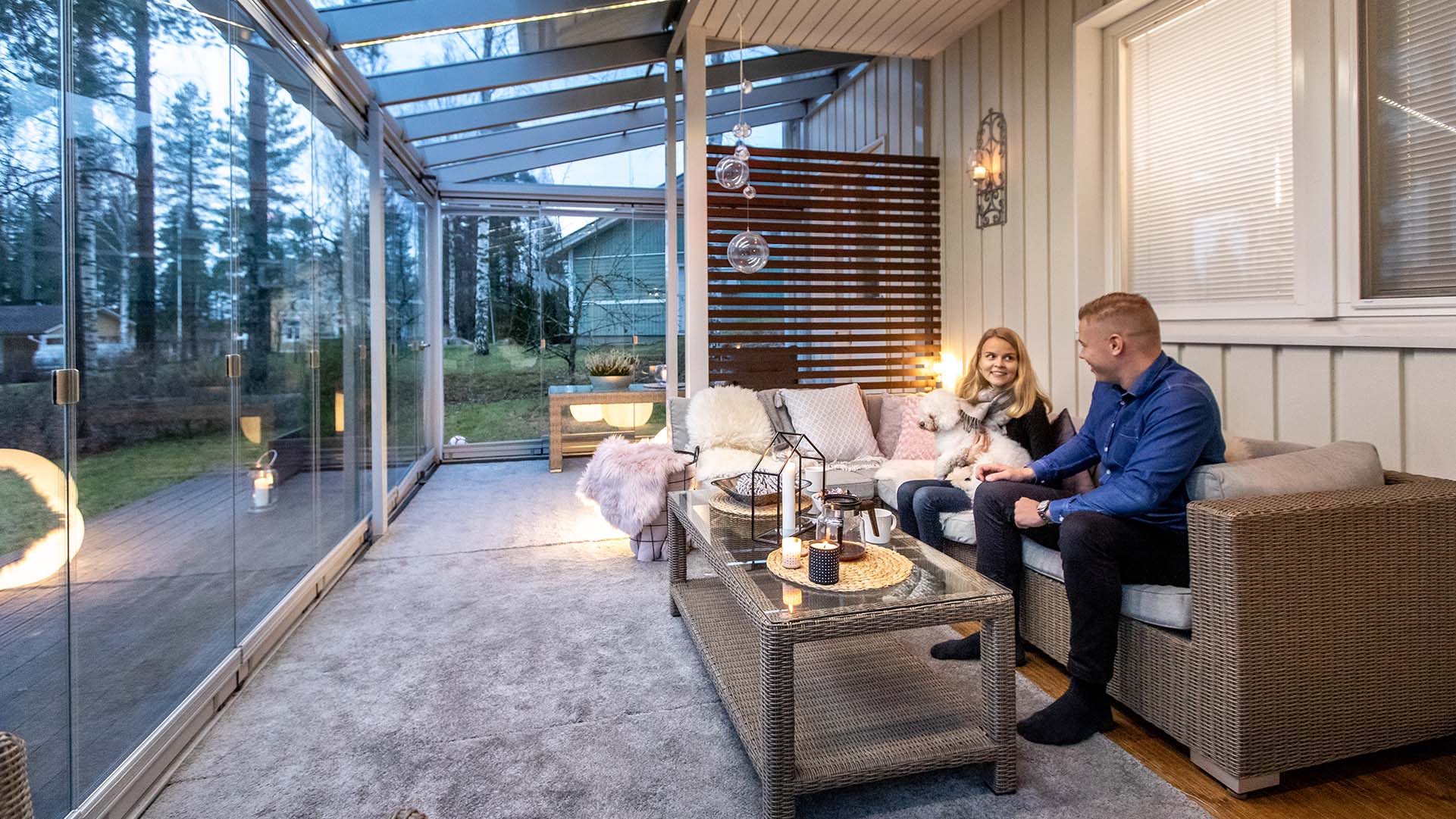 Our patio enclosures and sunrooms have been tested around the world
Given that our patio enclosures and sunrooms were originally developed in Finland, you can trust their performance in harsh weather conditions. Indeed, our patio enclosures have been trusted by customers in Scandinavia for decades. As you know, Canada has its own share of heat, cold, rain and wind. You can be sure that our porch enclosures and sunrooms on Vancouver Island, Vancouver, Toronto, Hamilton or wherever you're located in Canada can stand up to the weather.
Today, Lumon remains on the cutting edge of research and development. Our patio enclosures continue to pass a wide variety of tests.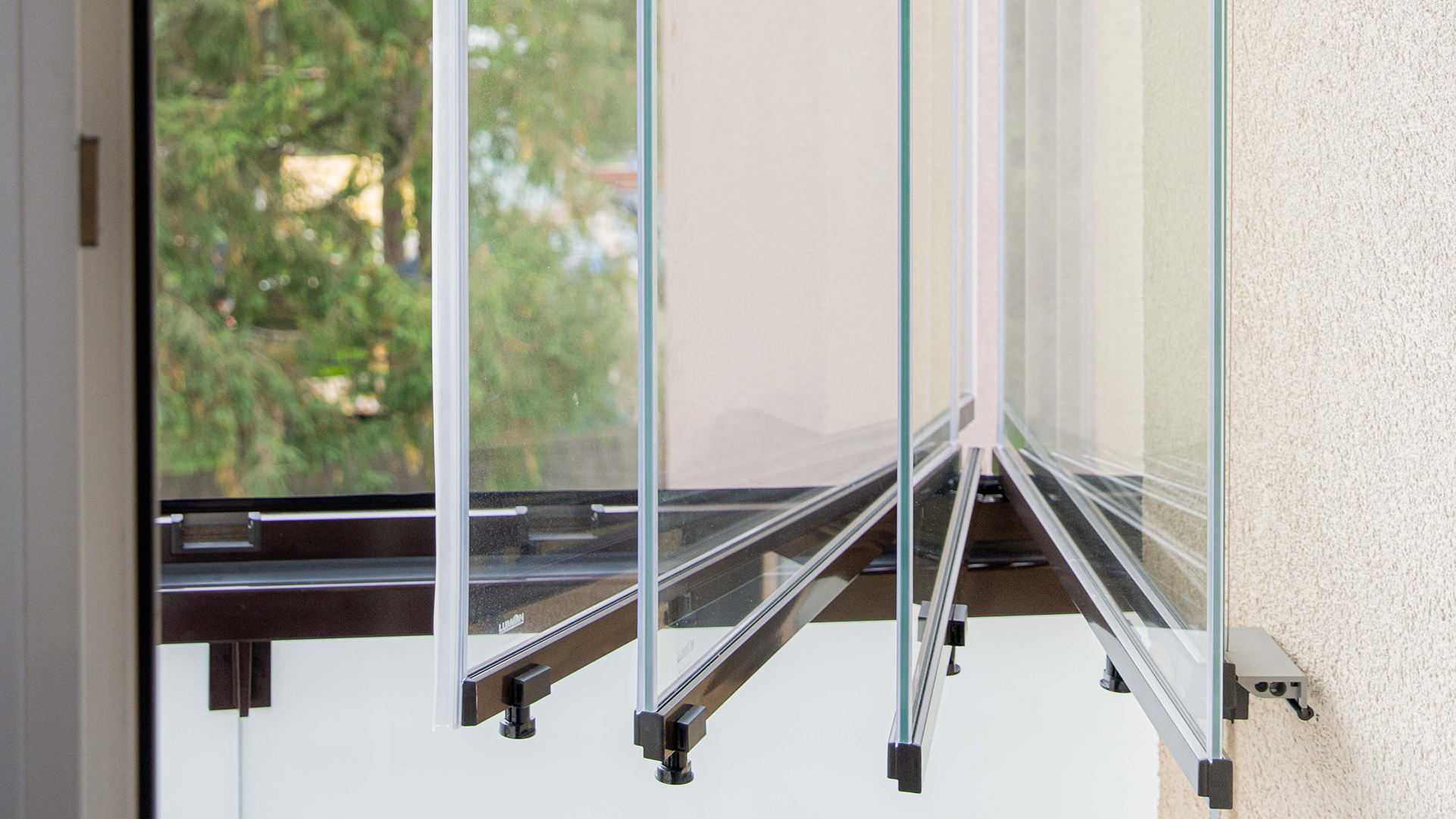 Our patio enclosures and sunrooms are fully recyclable
Sustainable development is a key value at Lumon. The glass and aluminum we use in our products are fully recyclable and production material remnants are recycled into new products as well.
Lumon staff were friendly, respectful, knowledgeable and great to work with. From the get-go, Lumon took the time needed to understand our vision. Lumon took our vision and executed it amazingly. We are so happy with our project. If we had any concerns or questions along the way, staff responded promptly and sought resolutions respectfully, addressing our needs right away.

The "wow factor" is there, and our neighbors have taken note. Thank you, Lumon! Trust, security, and design were key elements in who we were looking to hire, and you certainly delivered.

Dan and Sam C. from Langley, BC
You might also be interested in: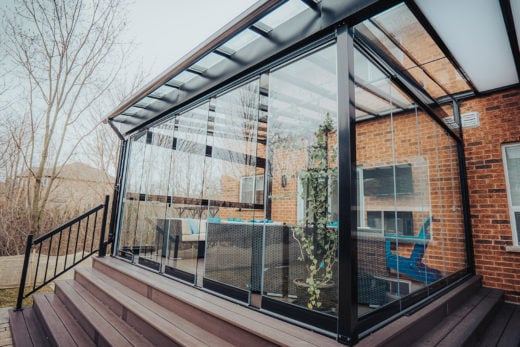 Read more about Sunroom benefits
Lumon's retractable glass walls are easy to open and close and will continue to work reliably, even after years and years of use. Beautiful weather? Experience your sunroom as an open and airy space. Cold winds or snow? Experience the outdoors like never before as a comfortable and enclosed space. Lumon porch enclosures beautify and expand your outdoors.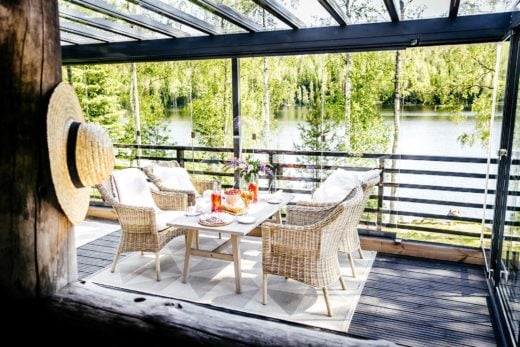 Start planning your dream sunroom
Create a hub for your home where you can stay cozy and comfortable. A Lumon glass sunroom is an all-occasion room for relaxing, entertaining, working and simply sitting down together. Our frameless retractable glass is our most stunning and elegant terrace option. All of our sunrooms are fully customizable to suit your own personal style and needs.