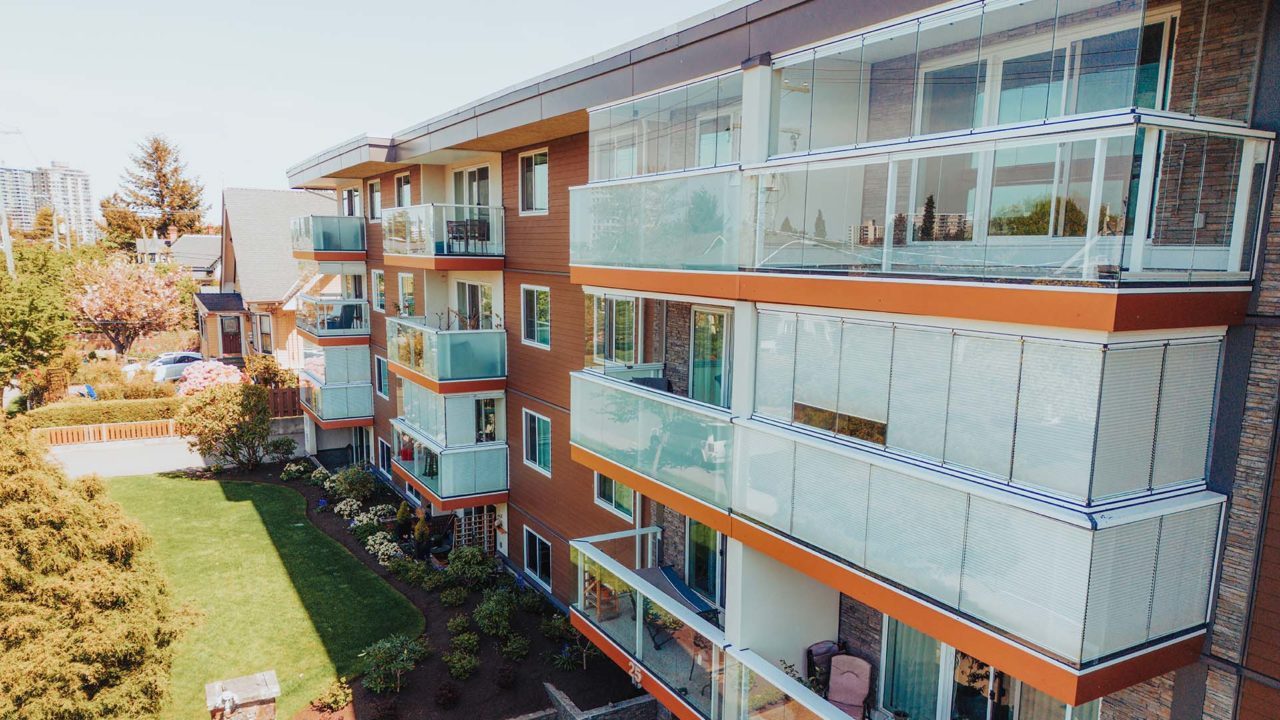 Tigh Na Mara,Victoria
This was Lumon's first renovation project on Vancouver Island. This was also the first project to feature the Lumon Post Railing.
The railing was included in a renewal project by Method engineering. The upper glass was added by Lumon after to the individual homeowners via Lumon's condo consumer division.
Units with Lumon glazing: 36
Location: Victoria, British Columbia
Engineer/Design: Method Engineering
Builder: Heathbrea Builders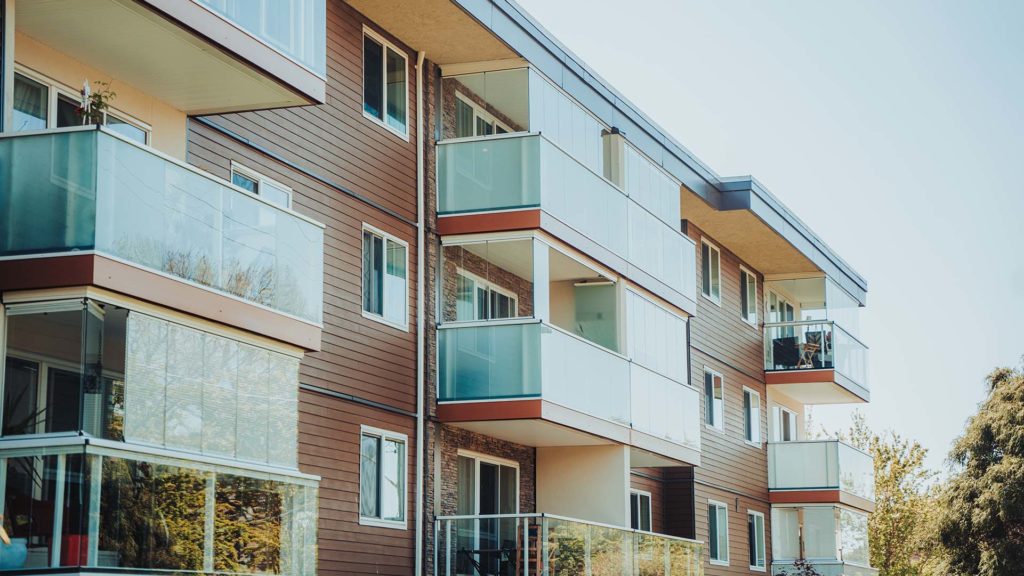 Explore More Renovation Projects
This was Lumon's second project on the island and was the first Lumon project completed with RDH Building Science. This project featured Lumon's postless railing with frosted privacy glass.

Read more…

Woodlawn Tower II, Guelph

This renovation project features425 meters of Lumon railing and 250 meters of Lumon Glazing system. Designed with both safety and privacy in mind, these elegant railings provide a sense of security while adding a touch of sophistication to the building's exterior.

Read more…

Building upon a successful partnership, Lumon embarked on its second renovation project with Method Engineering, solidifying their collaborative efforts in transforming existing structures into modern architectural marvels. This project, which seamlessly combines functionality and aesthetic appeal, further exemplifies Lumon's commitment to delivering exceptional solutions.

Read more…