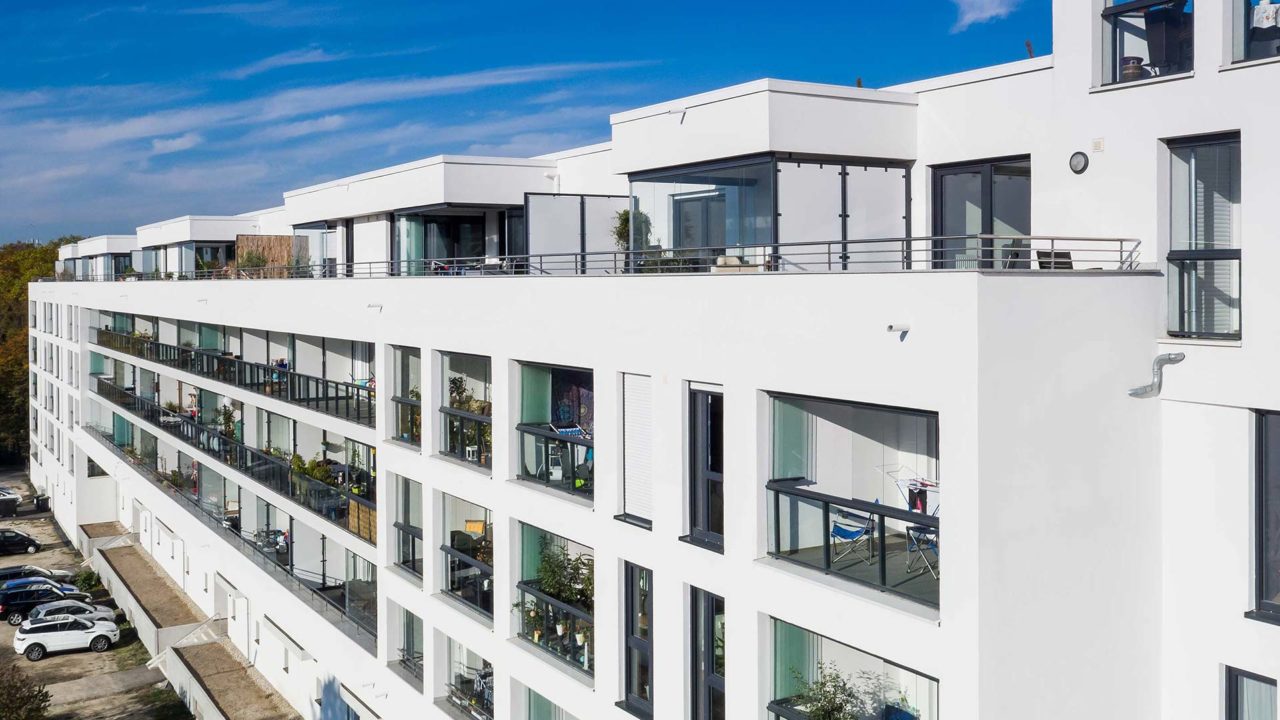 Allcon, Poland
A new housing project in one of dynamically developing districts in Gdańsk
Allcon is a Polish construction company owning a new housing project in one of dynamically developing districts in Gdańsk. The architecture in the area has been kept reasonably Iow-rise to ensure residents a feeling of living in high-end buildings, surrounded by beautiful landscape.
Lumon is used as an attractive addition to apartments. Glazed balconies bring residents a possibility to use that extra space year around; to rest, work and play.
"We want to co-operate with Lumon because we trust in experience and verified solutions. We need to be sure, that our clients will be happy with all the products we are implementing in our buildings," says Adrian Sikora, Investor Supervision Inspector at Allcon.
He tells that Lumon's representative was involved in the project from the early stages, helping architects and constantly being in contact with the building site. He also gave a recommendation of a possible balustrade contractor, who also did the installation for Lumon Glazing.
"The collaboration with Lumon has been perfect during the project. We went thoroughly through all the features in Lumon Glazing," Sikora continues. "Coordinating the installation and the order of tasks isn't always easy in this kind of big projects, but Lumon was in tight connection with the balustrade contractor and helped us to coordinate the installation."
According to Allcon, the installed glazing system works really smoothly. It also looks clean and minimalistic. They are sure their clients will be happy with this solution.
Address: Gdańsk, Poland
Building type: New construction
Architect / construction company: Allcon Linea
We want to co-operate with Lumon because we trust in experience and verified solutions. We need to be sure, that our clients will be happy with all the products we are implementing in our buildings.

Adrian Sikora, Investor Supervision Inspector, Allcon
View other International Projects
Tegnestuen LOKAL, Denmark

Before the renovation Ørsted Gardens was called the ugliest building in Denmark, but today it can be called Denmark's best renovation. The project won the Renovation Award year 2021, Tegnestuen LOKAL Architects being responsible for the architectural design. Lumon products play a key role in the facade design of the building.

Read more…

GENU Partner AG, Switzerland

Lumon Schweiz AG was chosen as a partner in the Feldbreite project in Emmen, Switzerland. This beautiful apartment complex was completed 2022, and it includes 21 pieces of threshold, room-high loggia-type glazings.

Read more…