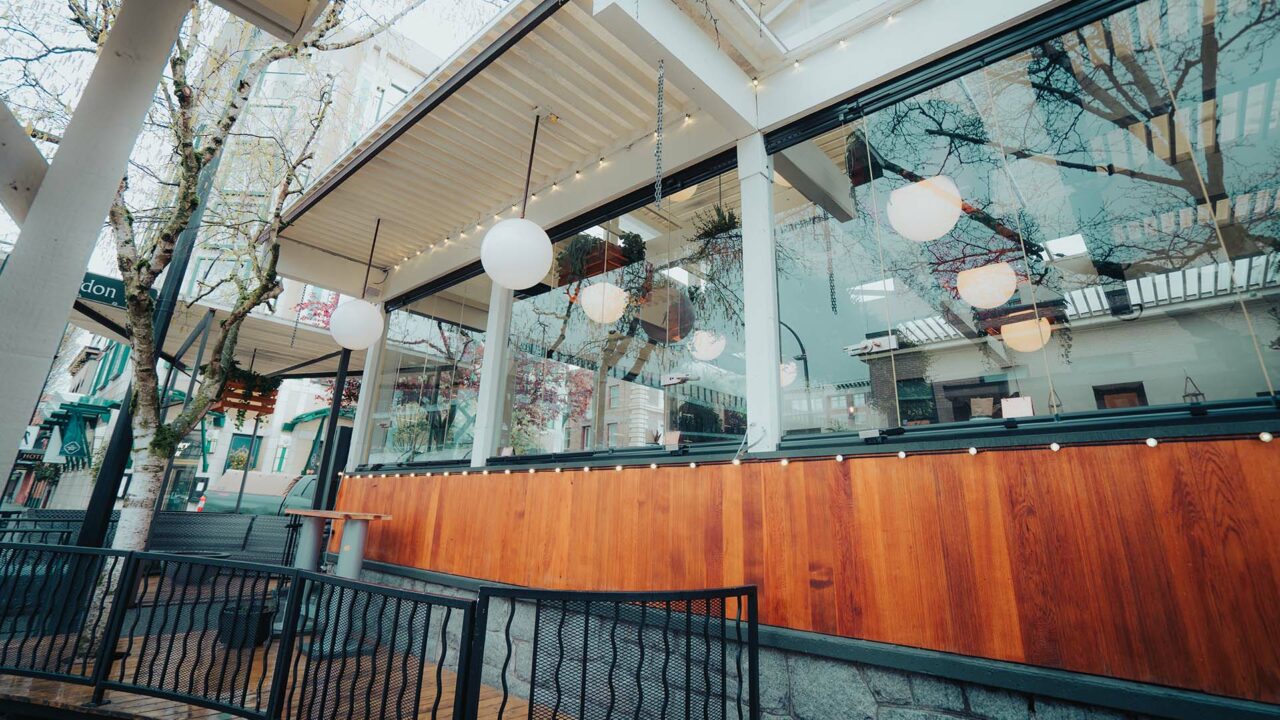 10 Acres Bistro, Victoria, BC
Discover an exceptional dining experience at 10 Acres Bistro, Victoria, BC, where culinary delights meet enchanting surroundings. Elevate your dining pleasure with Lumon Patio Enclosures, offering a superior alternative to plastic or vinyl roll-up awnings.
Lumon's enclosures seamlessly blend sophistication and practicality, providing a more elegant and durable solution to protect guests from the elements. Unlike traditional awnings, Lumon's high-quality glazing systems offer crystal-clear views and allow natural light to flood the space, creating a welcoming and bright atmosphere. With Lumon, 10 Acres Bistro can offer its patrons a truly immersive dining experience, where they can relish breathtaking views while remaining comfortably protected. Embrace sustainability with Lumon's design, making it a choice that not only enhances the dining experience but also aligns with environmentally conscious practices. Rediscover the essence of fine dining amidst nature's beauty with Lumon Patio Enclosures at 10 Acres Bistro, and see why Lumon is the preferred choice for both aesthetics and functionality.
Restaurant address: 611 Courtney St, Victoria, BC
Watch what Mike Murphy, owner of 10 Acres Bistro has to say about partnering with Lumon Canada!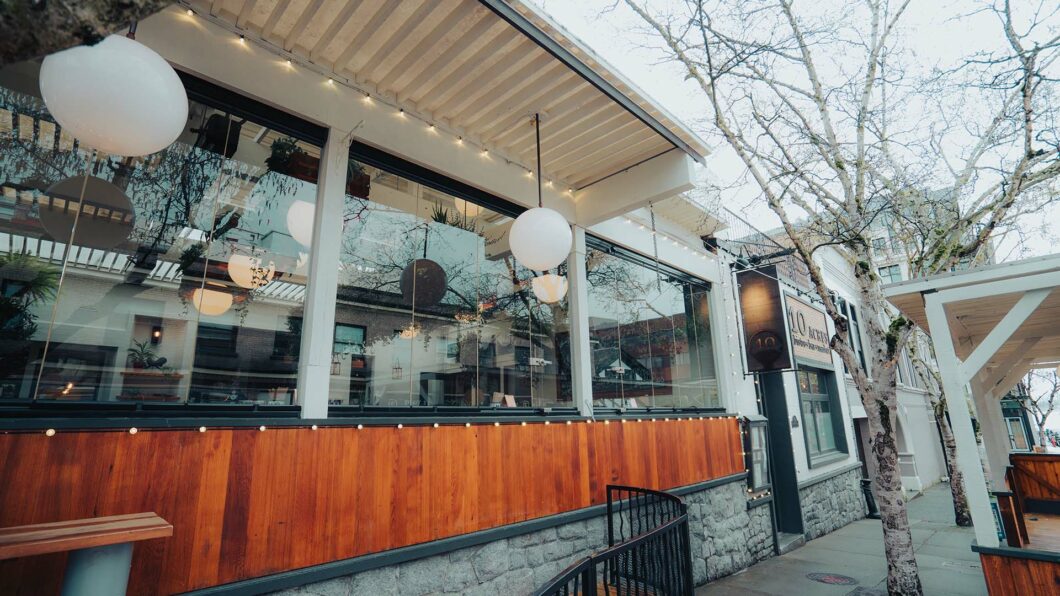 More Restaurants with Lumon Glass Walls
Jack's Place, Victoria, BC

Step into a world of extended living space at Jack's Place, where comfort meets the beauty of the outdoors. Lumon Patio Enclosures have transformed this charming venue, providing an unparalleled experience for guests. With Lumon's innovative glazing system, the boundaries between indoor and outdoor living blur, creating a seamless connection to the surrounding landscape.

Read more…

Muddy Waters, Harrison Hot Springs, BC

Embrace the art of all-season dining and immerse yourself in the ultimate al fresco experience with Lumon Patio Enclosures at Muddy Waters restaurants. The seamless integration of Lumon's innovative enclosures elevates the dining ambiance, offering a myriad of benefits that captivate both patrons and restaurateurs alike.

Read more…

40 Knots Winery, Comox, BC

Lumon's glass enclosures were masterfully integrated to extend the season of outdoor enjoyment, affording guests the opportunity to savor the panoramic vistas in any weather. Now, visitors can revel in the winery's natural splendor, savor its acclaimed wines, and bask in the tranquil ambiance throughout the year.

Read more…