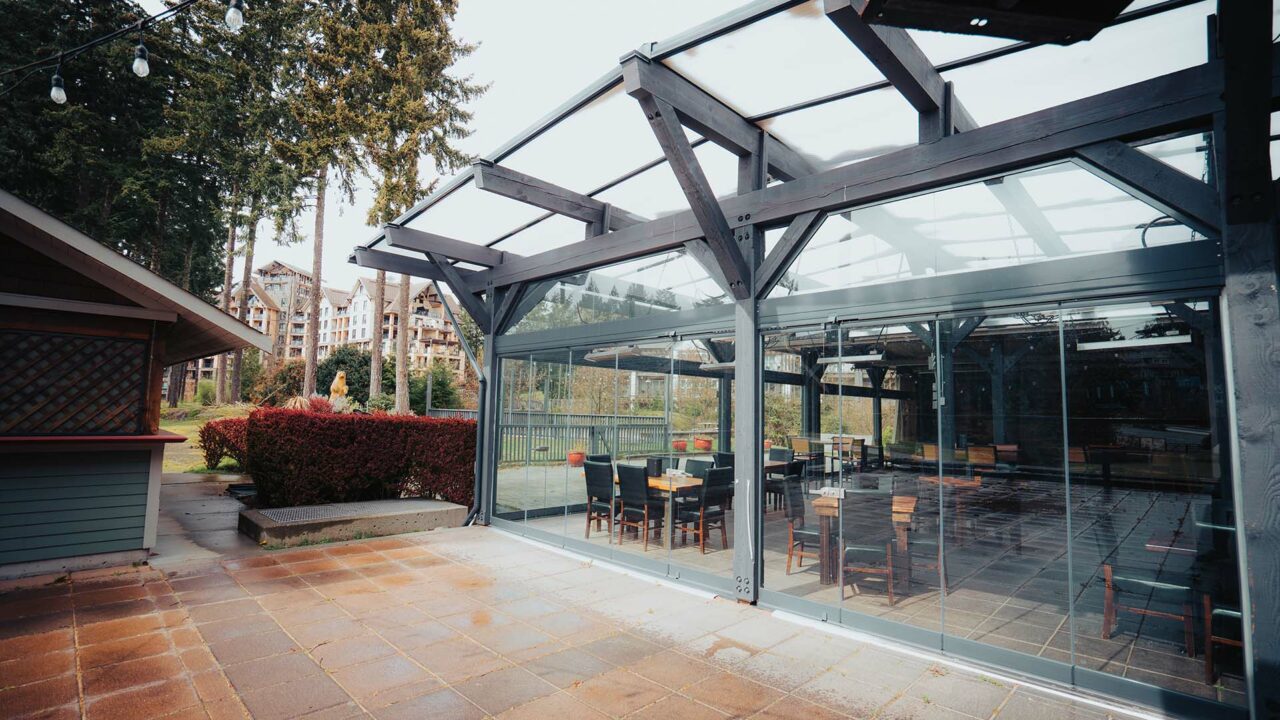 Jack's Place, Victoria, BC
Step into a world of extended living space at Jack's Place, where comfort meets the beauty of the outdoors. Lumon Patio Enclosures have transformed this charming venue, providing an unparalleled experience for guests. With Lumon's innovative glazing system, the boundaries between indoor and outdoor living blur, creating a seamless connection to the surrounding landscape.
Jack's Place now boasts an inviting environment where patrons can relish the breathtaking views while remaining sheltered from the elements. Lumon's patio enclosures offer an elegant and durable solution that extends the usability of the outdoor area, making it an ideal spot year-round. Embrace the charm of Jack's Place and indulge in an enchanting dining experience, complemented by the remarkable benefits of Lumon patio enclosures, for a truly unforgettable outing.
Restaurant Address: 2020 Country Club Way, Victoria, BC
Watch what Jody Twa, owner of Jack's Place, has to say about partnering with Lumon and increasing the seating capacity of his restaurant!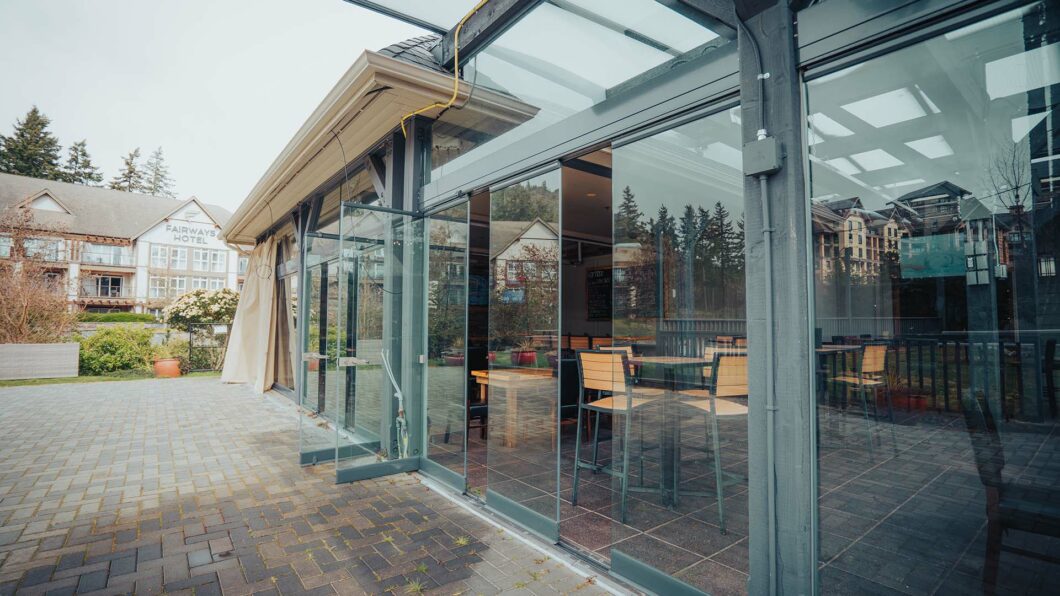 More Restaurants with Lumon Glass Walls
10 Acres Bistro, Victoria, BC

Discover an exceptional dining experience at 10 Acres Bistro, Victoria, BC, where culinary delights meet enchanting surroundings. Elevate your dining pleasure with Lumon Patio Enclosures, offering a superior alternative to plastic or vinyl roll-up awnings.

Read more…

Muddy Waters, Harrison Hot Springs, BC

Embrace the art of all-season dining and immerse yourself in the ultimate al fresco experience with Lumon Patio Enclosures at Muddy Waters restaurants. The seamless integration of Lumon's innovative enclosures elevates the dining ambiance, offering a myriad of benefits that captivate both patrons and restaurateurs alike.

Read more…

40 Knots Winery, Comox, BC

Lumon's glass enclosures were masterfully integrated to extend the season of outdoor enjoyment, affording guests the opportunity to savor the panoramic vistas in any weather. Now, visitors can revel in the winery's natural splendor, savor its acclaimed wines, and bask in the tranquil ambiance throughout the year.

Read more…