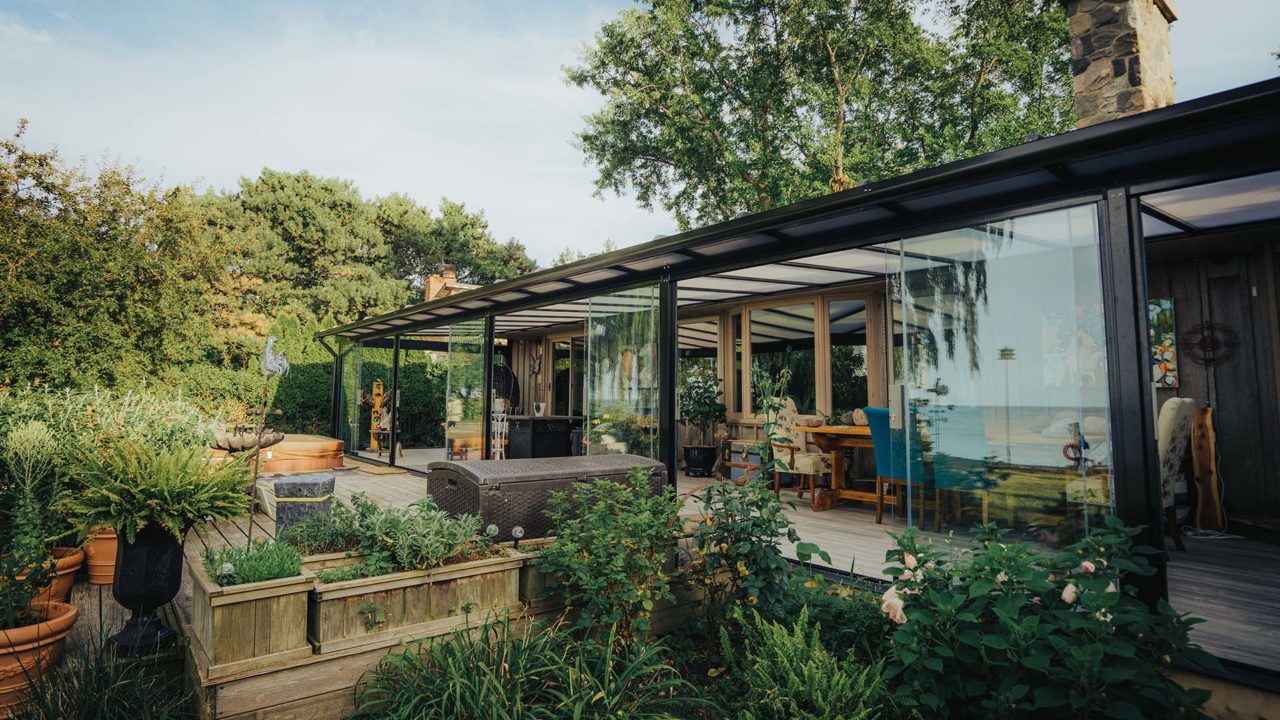 Jamie Edwards, Stoney Creek, ON
Creating a Stunning Three-Season Room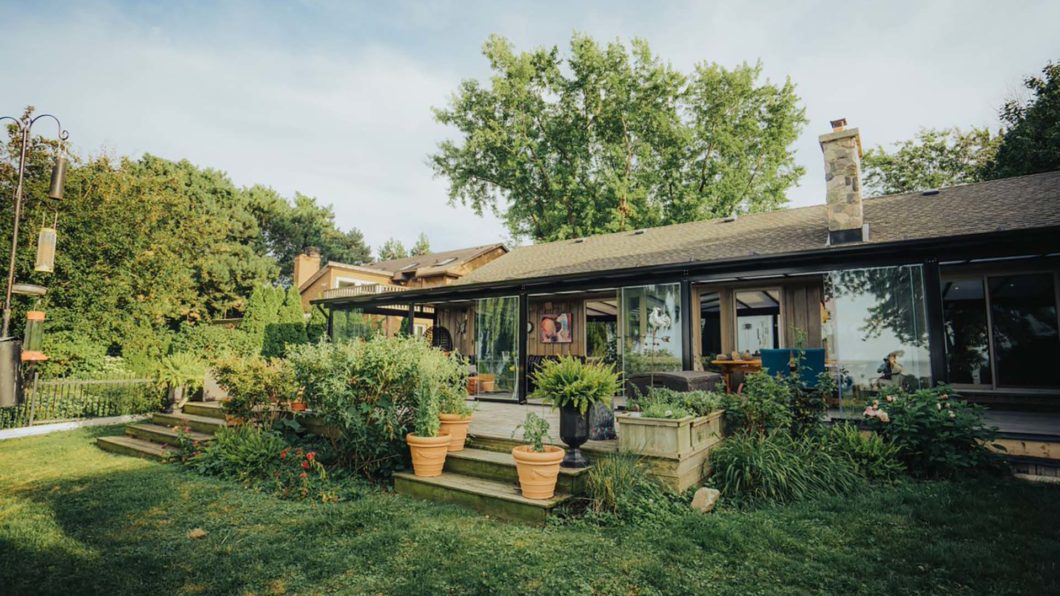 Hi, I'm Jamie Edwards, and I'm here on the beautiful shores of Lake Ontario. Let's talk about how we arrived at this incredible room at the back of our house. Originally, we had planned to do an addition, but the expenses and complications with conservation authorities made it impractical. We already had a deck, so the question was, how could we create a three-season room? That's when we discovered Lumon.

Jamie, ON
Jamie shares his journey towards creating a remarkable three-season room overlooking Lake Ontario. Read on to discover how Lumon's innovative solutions transformed Jamie's outdoor space and provided a perfect retreat throughout the year.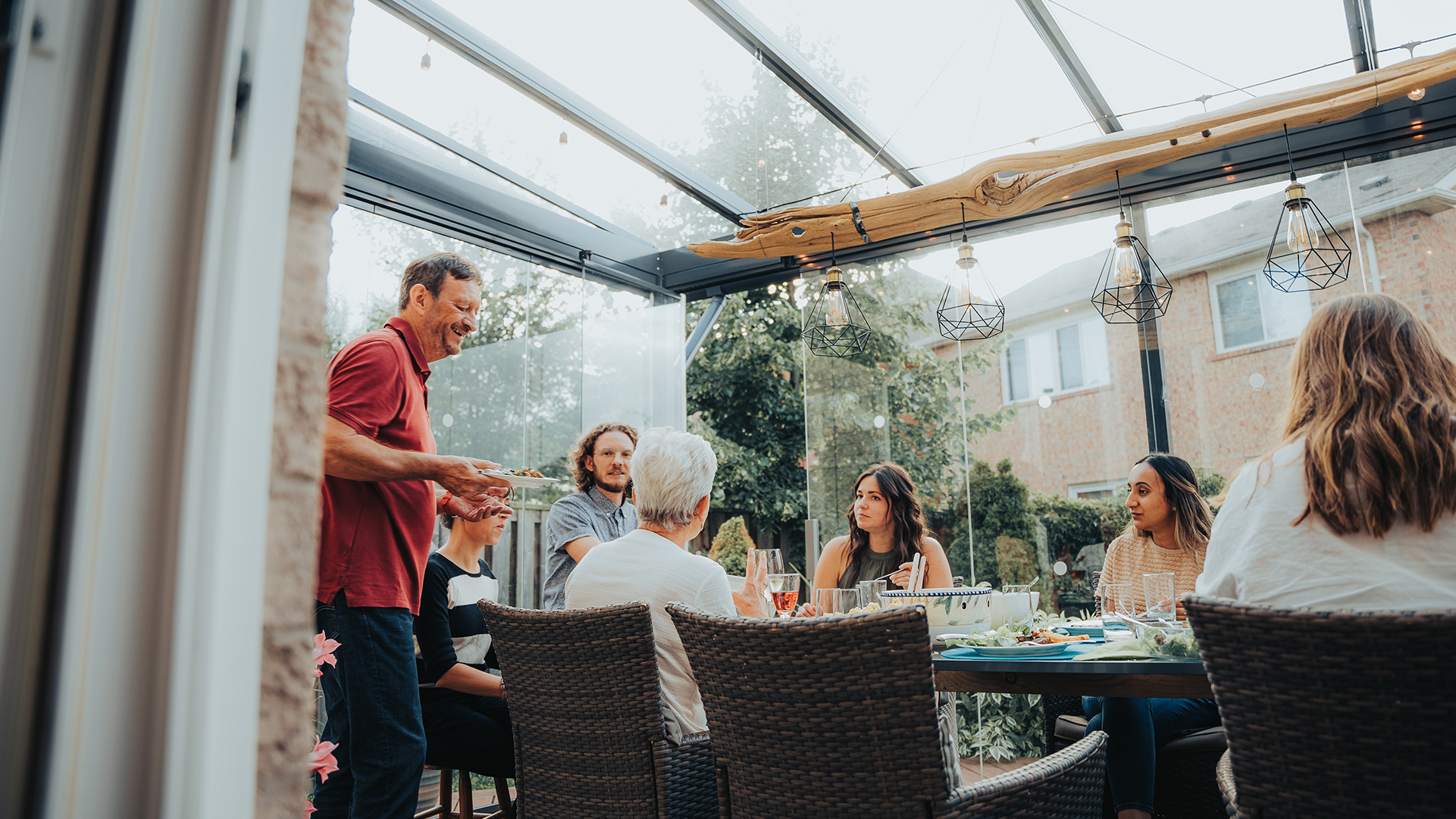 Finding the Perfect Solution at a friend's house
Jamie recounts how he learned about Lumon's products while visiting a friend's house with an aluminum roof. Intrigued by the quality, he reached out to Chris, the salesperson at Lumon, who impressed him with exceptional follow-up and attention to detail. The process became seamless, and after a year of planning and making the deposit, Jamie couldn't be happier.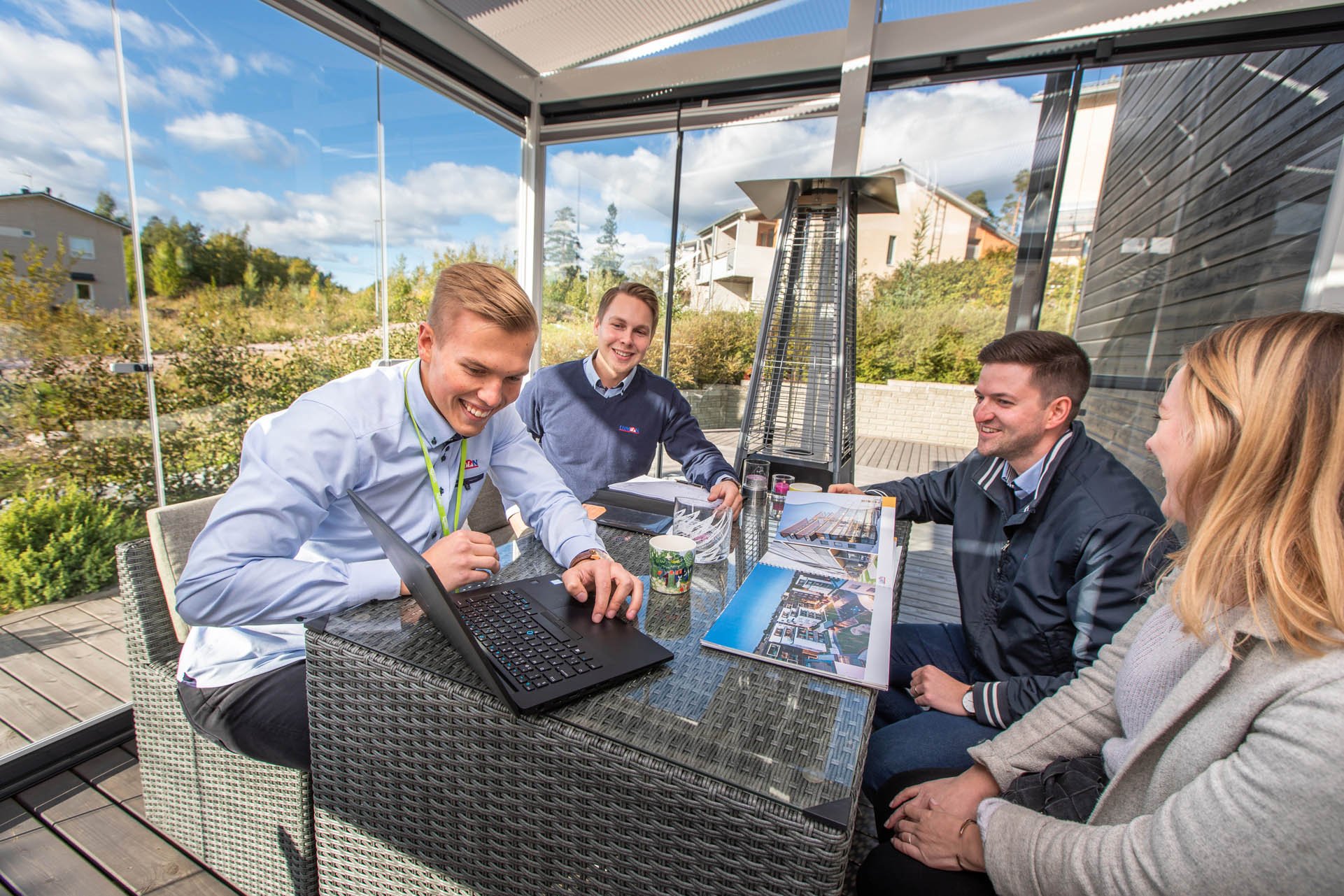 Unparalleled Customer Service
Jamie emphasizes the outstanding customer service he received from Lumon. Even while on vacation in Manitoba, Chris promptly responded to his inquiries. Jamie appreciates the level of care and attention that Lumon demonstrated throughout the entire project.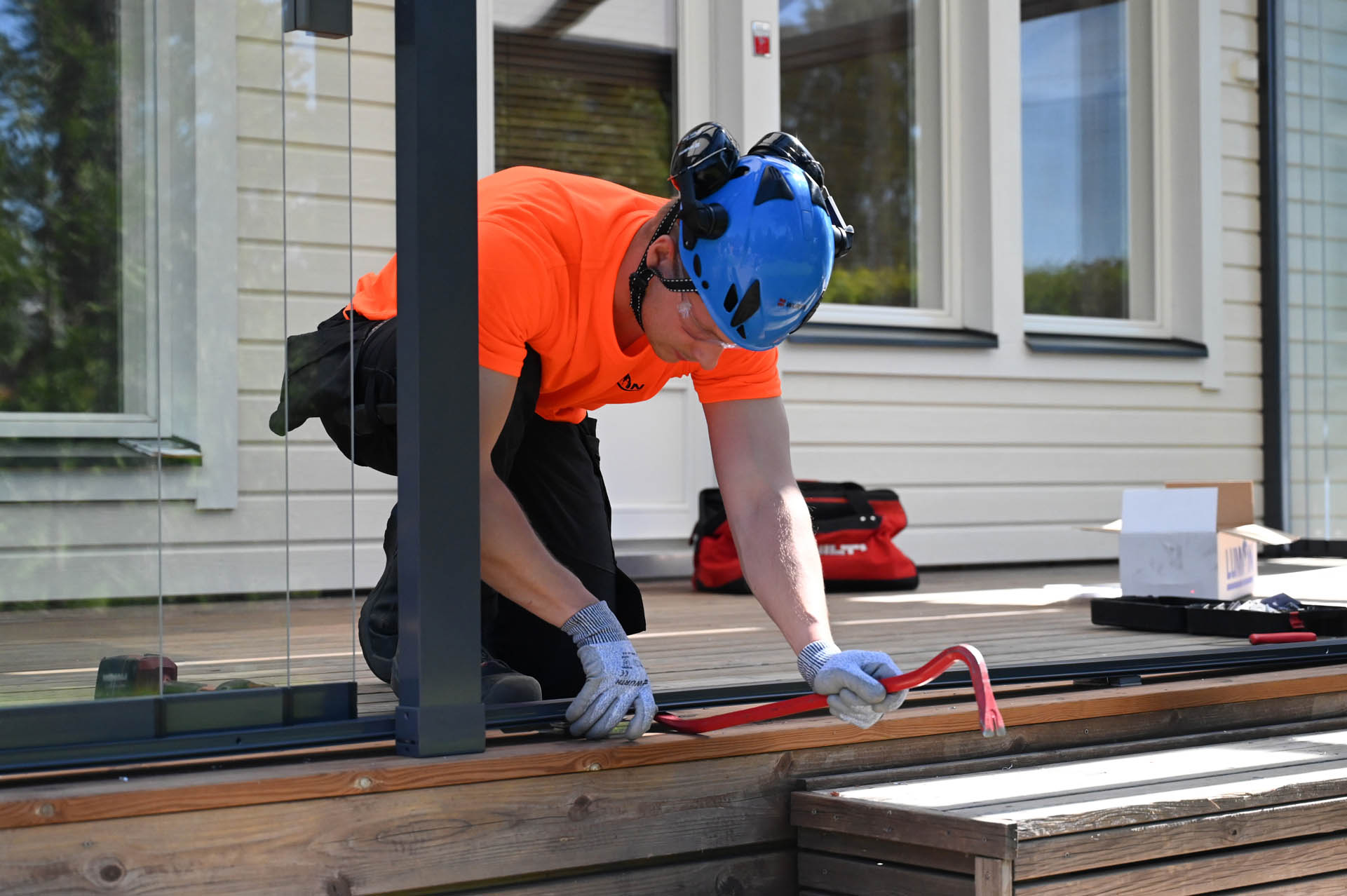 Exceptional Quality and Reliability
Despite living in an area prone to strong winds, Jamie had confidence in Lumon's products. He shares, "I had to be reassured that this would withstand the winds here on the lake. They told me it can handle 300-kilometer winds. If it works for that, then that's great."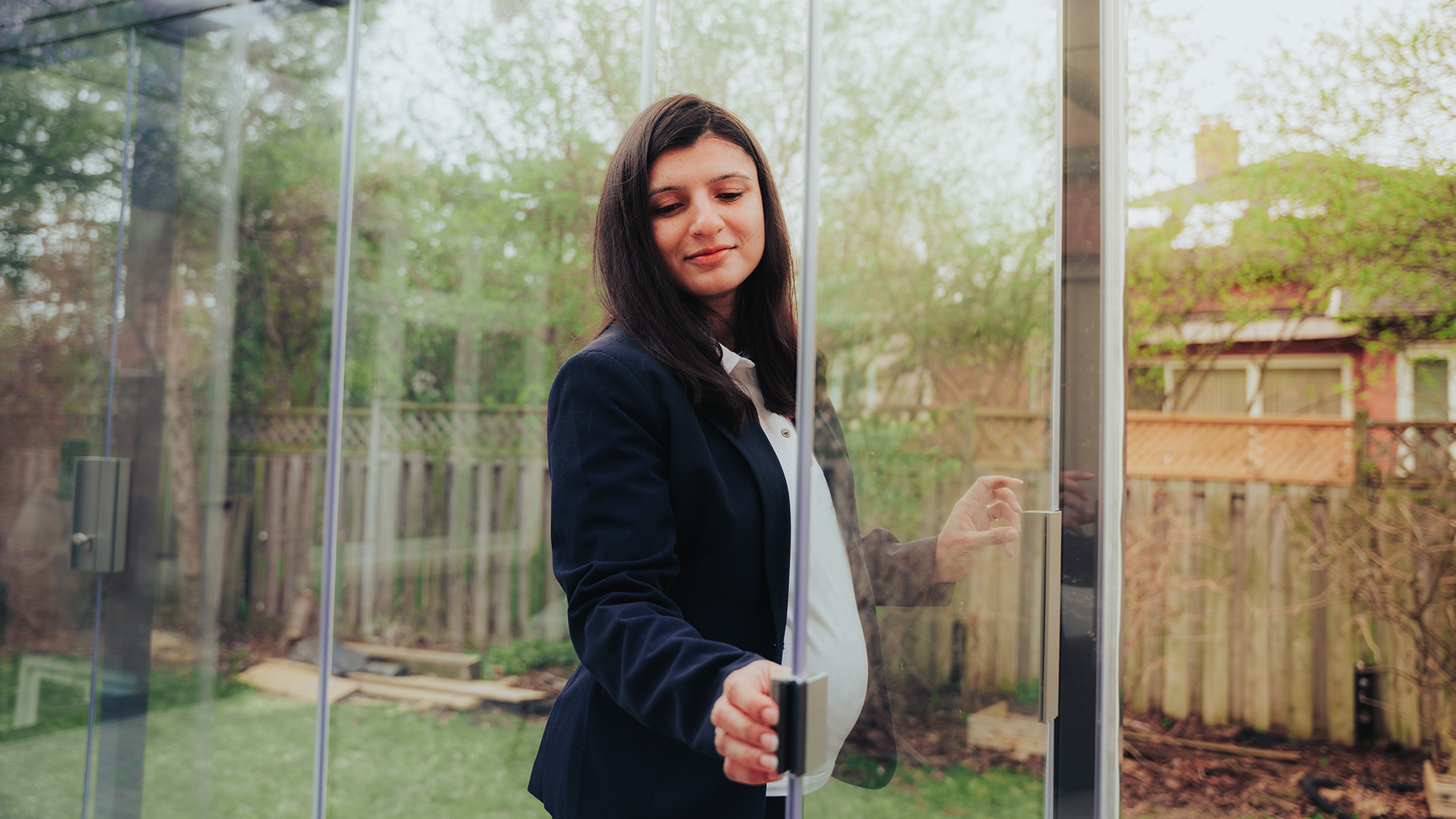 Creating a Personal Oasis
Jamie expresses his joy in having a versatile space that can be enjoyed throughout the seasons. From sitting and reading the newspaper at his harvest table to experiencing cozy evenings by the fireplace, Lumon's three-season room provides the perfect sanctuary. The ability to open the sliding doors and incorporate screens further enhances the experience.
With Lumon's innovative solutions, Jamie has found the ideal way to enjoy the stunning views of Lake Ontario and embrace the beauty of every season.
I would recommend Lumon to anybody… The quality is impressive, and the customer service has been exceptional.

Jamie, ON

If you're looking to create your own transformative outdoor living space, don't hesitate to contact Lumon Canada. Our dedicated team is ready to bring your vision to life and exceed your expectations.
Explore More Testimonials
Adam found the perfect solution to enhance his outdoor space. Read on to discover how Lumon's exceptional products and attentive service exceeded Adam's expectations, creating an outdoor oasis that offers year-round enjoyment.

Read more…

Today, we feature Chris, who discovered the perfect solution to maximize the potential of an unused outdoor space. Read on to learn how Lumon's modern and functional design turned this space into a beloved room that adds value and joy to Chris's home.

Read more…

Wayne Kerr, St. Thomas, ON

Wayne is a homeowner who discovered a remarkable solution to enhance his outdoor living space. Read on to learn how Lumon's removable panels revolutionized Wayne's experience and added value to his home.

Read more…