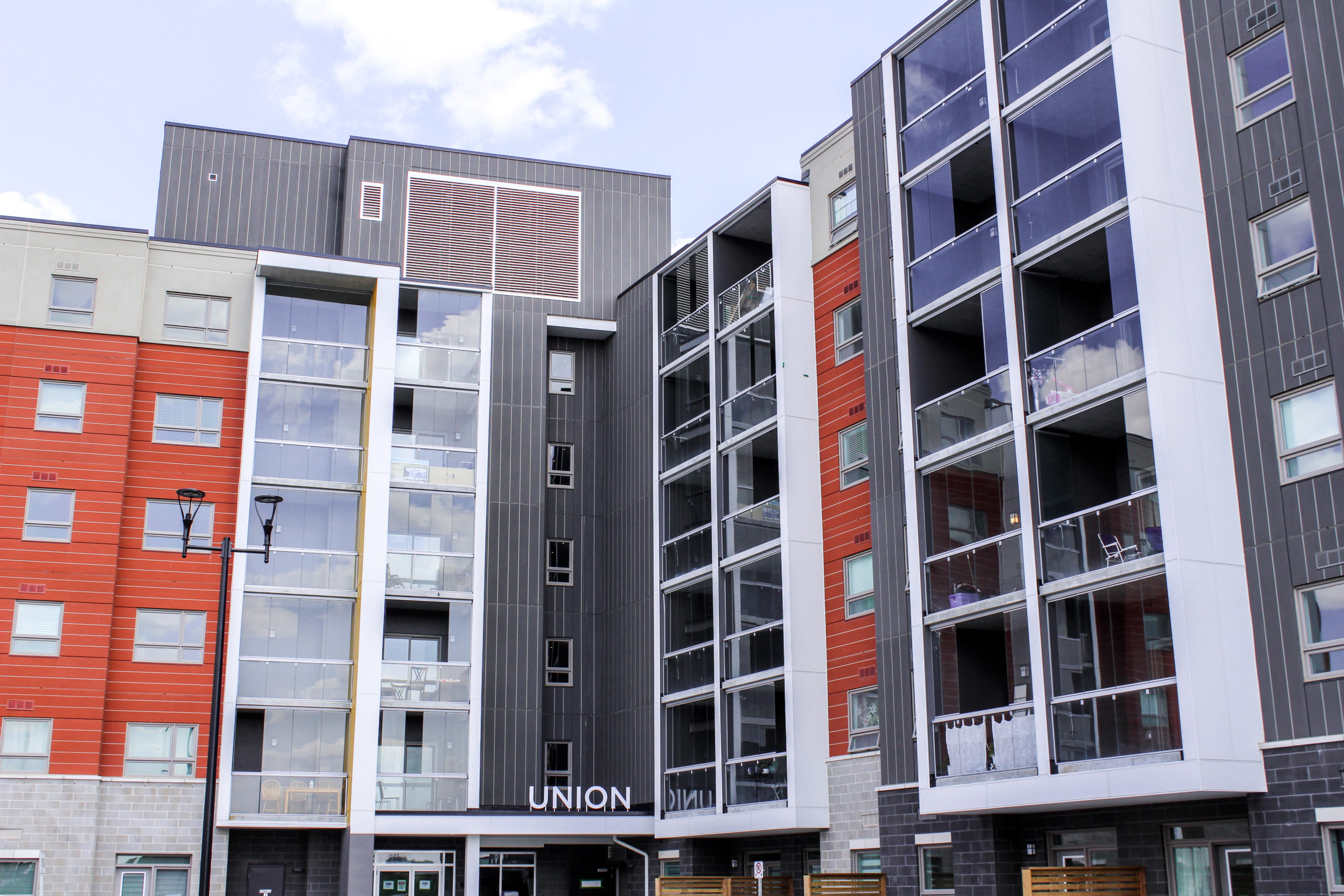 The Union, Brampton
Lumon's collaborative approach with developers in the design phase
The Union was the first concrete project completed in the area, and the 3rd project completed with Mattamy Homes. At Lumon, the development of relationships with developers, architects, project managers and the like is crucial in the completion of collaborative projects.
Especially in regard to The Union, an exciting component has been the ongoing 'non-transactional' relationship between Lumon and the developer. These relationships of trust enable long-term succession planning and working together to maximize usability of city homes.
Building address: Brampton, Ontario
Building type: New
Developer/Builder: Mattamy Homes
Architect: Q4 Architects
Units with Lumon glazing: 135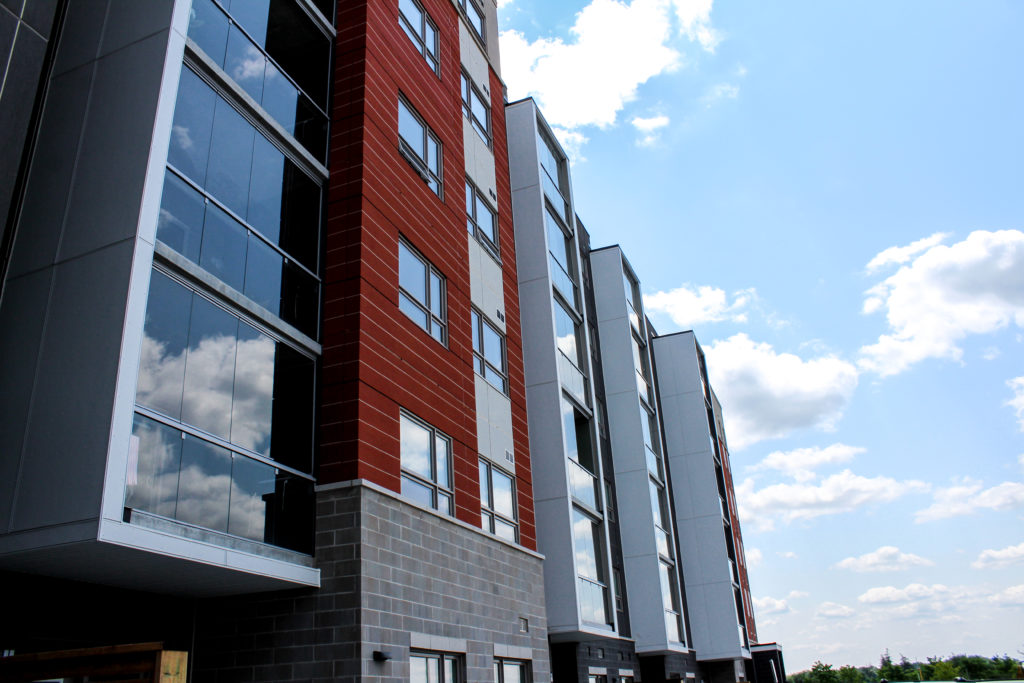 Working closely with Lumon in the building phase enables all involved parties to be a part of the design process, which makes for efficient installation possibilities, as Lumon's concept is implemented from the very beginning. This is what made project management and installation go smoothly in the coming together of The Union, as well!
---
View other new construction projects
This was the first two phase project with Mattamy Homes. The first phase was completed in 2019 and the second phase was completed in 2020.

Read more…

Project Du Golf, Rockland

This development in Rockland has the backside units opening up to face a magnificent golf course. The balconies are also great in size, each one sizing to 5.5m x 2.5m. Transferring the outside spaces to be usable, the residents of the home have really made the facade of the building come alive

Read more…

Woodlawn Tower II, Guelph

This renovation project features425 meters of Lumon railing and 250 meters of Lumon Glazing system. Designed with both safety and privacy in mind, these elegant railings provide a sense of security while adding a touch of sophistication to the building's exterior.

Read more…