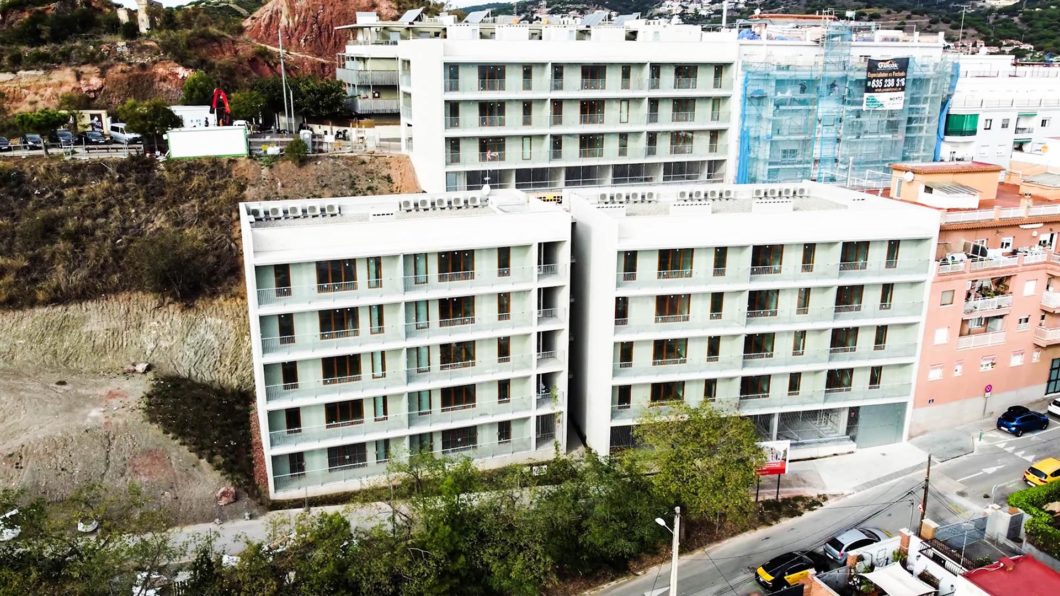 Montgat project in Barcelona, Spain
Lumon España's latest construction project in Montgat, Barcelona has revolutionized the lives of families and enhanced sustainability and energy efficiency in real estate development.
By providing floor-to-ceiling glazing for 33 terraces, the project was completed in just four weeks, seamlessly blending the facade with the surrounding natural space. Our partners have praised the Lumon team for their professionalism and quality of work, as we were involved in the planning, installation, development, and design of the terraces, adapting to the project's requirements quickly.
Lumon had the pleasure of interviewing several professionals behind this project, among them Claudí Aguiló, an architect and researcher specializing in energy and environmental fields in architecture. Claudí has received numerous awards, including one for the rehabilitation of the Joan Oliver park. During the interview, we discussed his project in Montgat and the reasons behind his choice of Lumon as a solution to address the raised requirements.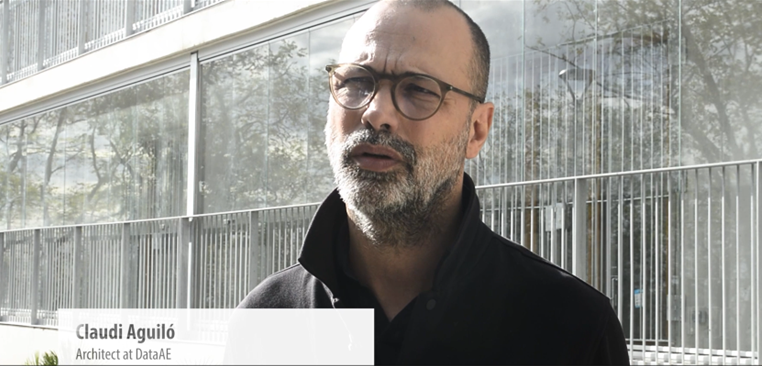 There are two essential factors in this project: cross ventilation and optimal solar capture. These principles are manifested in the design of the houses, which combine insulation and thermal mass. Each house features an exposed concrete slab structure, while the south-facing galleries are constructed with a solid sheet of thermo clay that serves as both insulation and the channel for concentrated airflow. To ensure uninterrupted insulation and eliminate thermal bridges, the non-south-facing facades, particularly the north-facing ones, are equipped with an external insulation layer similar to SATE (External Thermal Insulation System). Lumon's contribution enables the construction of lightweight and easily implementable greenhouse-style galleries, which, despite not being completely airtight, provide sufficient air permeability for ventilation purposes in the rooms or living areas.
The versatility of this type of glazing enables us to achieve energy efficiency in multiple ways. During winter, it allows for complete closure without compromising the quality of the landscape, while also maximizing solar gain through the greenhouse effect created within the gallery.

Claudi Aguiló, DataAE architect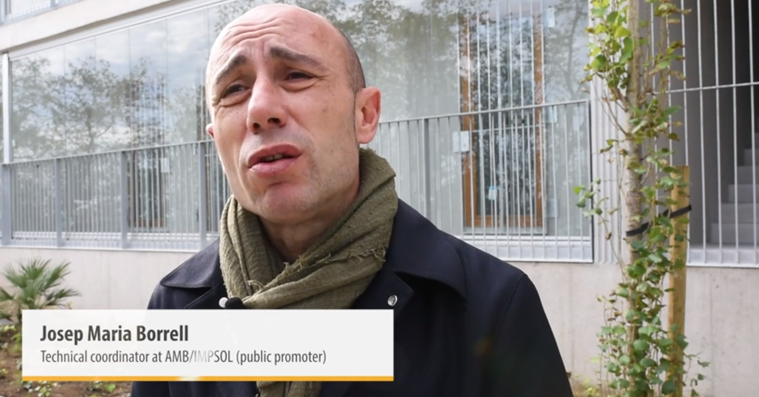 Excellence in outdoor living design

Lumon is growing and developing into its own phenomenon – a globally significant company in the balcony and terrace market. While the recognition of balcony glazing products can be seen as a benefit, this also poses a challenge on the company's products: Meeting even the toughest international expectations and requirements.

Read more…

The rise in wellness architecture

Architectural spaces have long been recognized to promote social order and interaction with others as well as the environment. However, the connection of architecture and wellness has only become a popular topic in recent years, the pandemic acting as a catalyst in the conversation. In 2022, the theme of the World Architecture Day was even coined: "Architecture for well-being." The discourse around wellness and architecture has given birth to a concept fitting in its name: "wellness architecture."

Read more…

The developer glazed the balconies to get protection for noise and wind

Lumon Schweiz AG was chosen as a partner in the Feldbreite project in Emmen, Switzerland. This beautiful apartment complex was completed 2022, and it includes 21 pieces of threshold, room-high loggia-type glazings.

Read more…