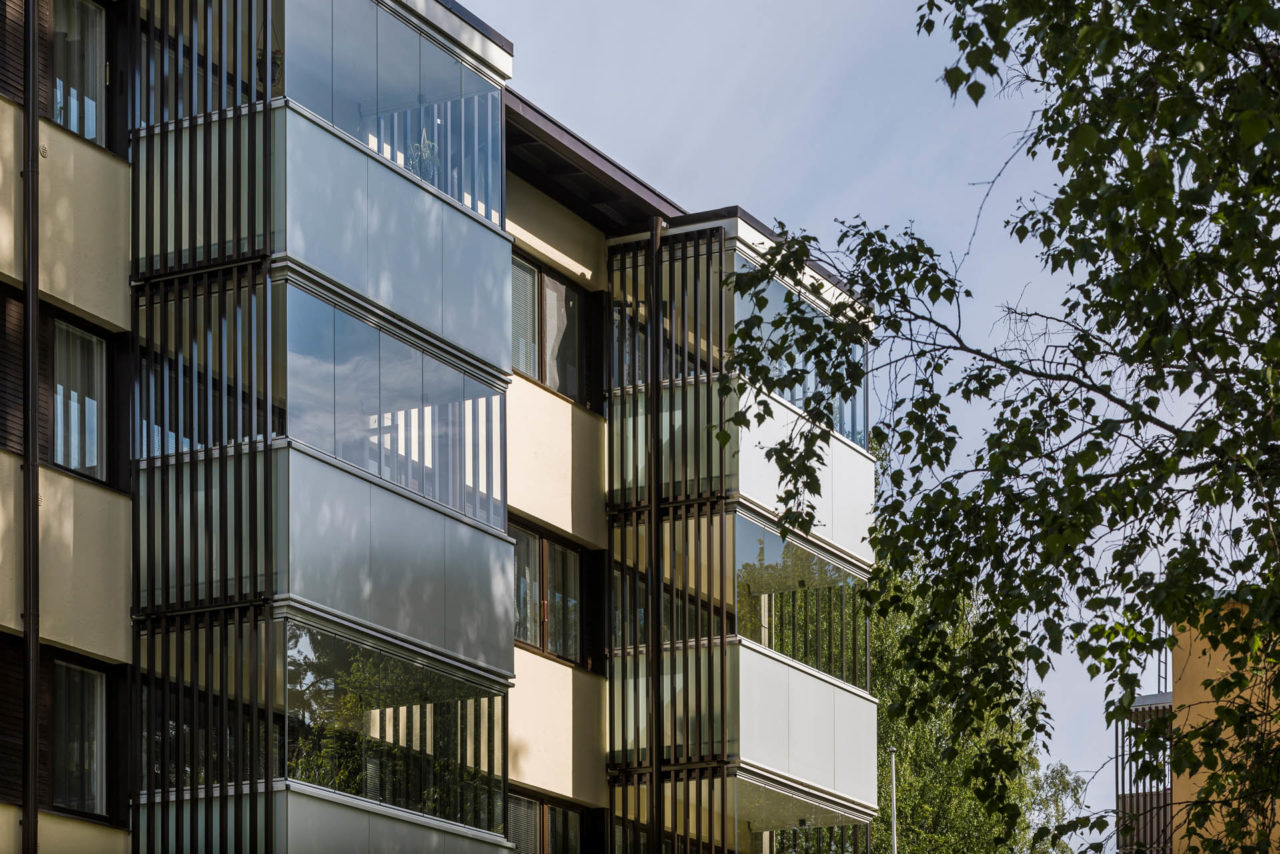 Low maintenance
Lower maintenance with high-quality glazing
Balcony glazing preserves the exterior of the building by providing a protective layer that shields the balcony from harsh weather conditions, UV radiation, and other external factors that can cause wear and tear over time. The glazing can also prevent dirt and debris from accumulating on the balcony, which can help to maintain its appearance and extend its lifespan for up to 30 years. Balcony glazing reduces the need for balcony renovations by half and markedly cuts down the life cycle costs of the property.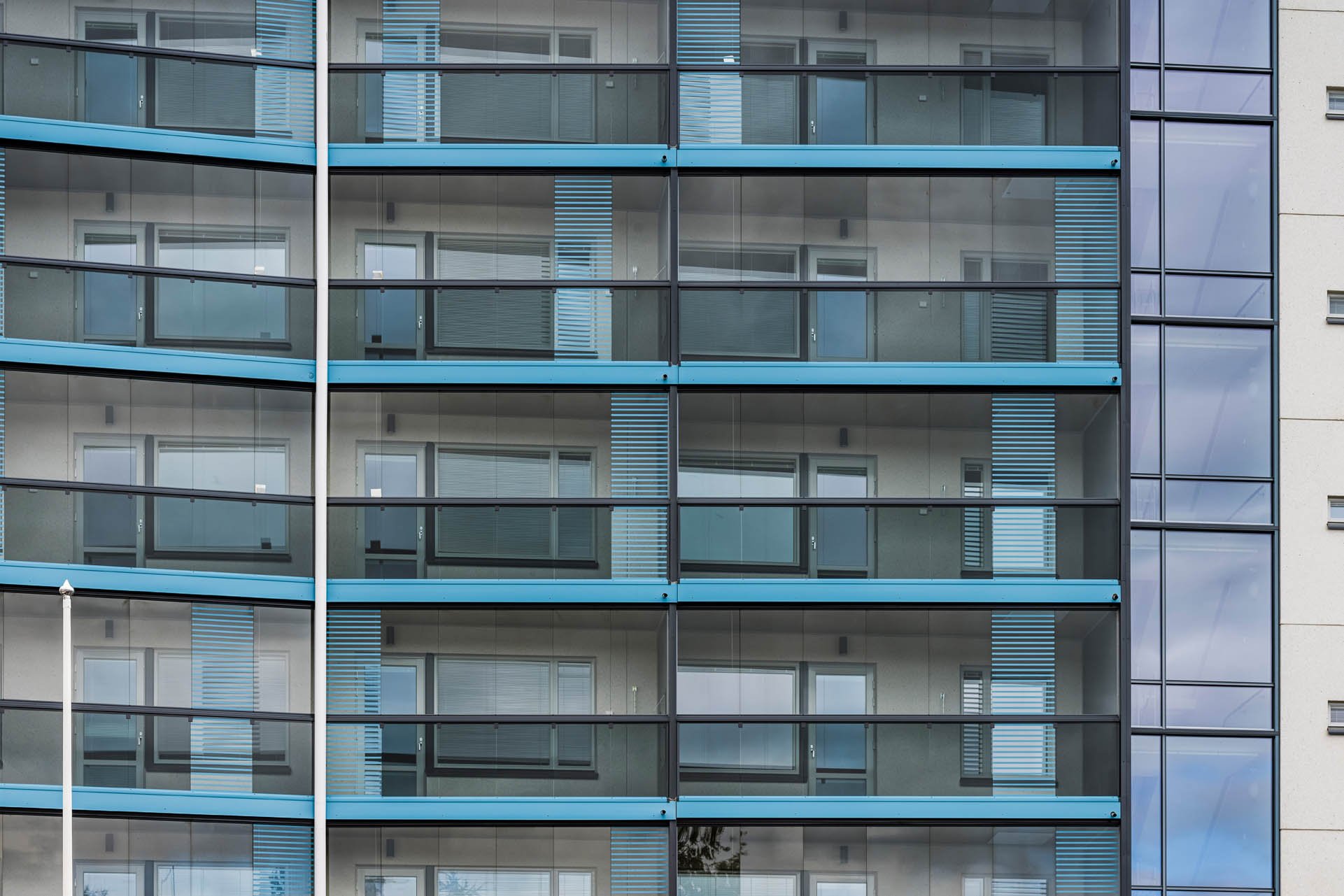 Glazing protects structures
The serviceable life of old concrete balcony structures can best be extended by providing the balcony with glazing solutions and glass balustrades, protecting the concrete frames, adding a separate roof element to the balcony and guiding the removal of water through an outside connection down to the ground. It is essential to install the glazing system immediately after the balcony renovation is over. When the glazing protects the balcony, its structures are less vulnerable to moisture.

Read a blog post about how glazing protects the structures and reduces renovation needs >>

Ask for an estimate or more information
We are happy to help on any questions regarding our products and solutions on all project phases.