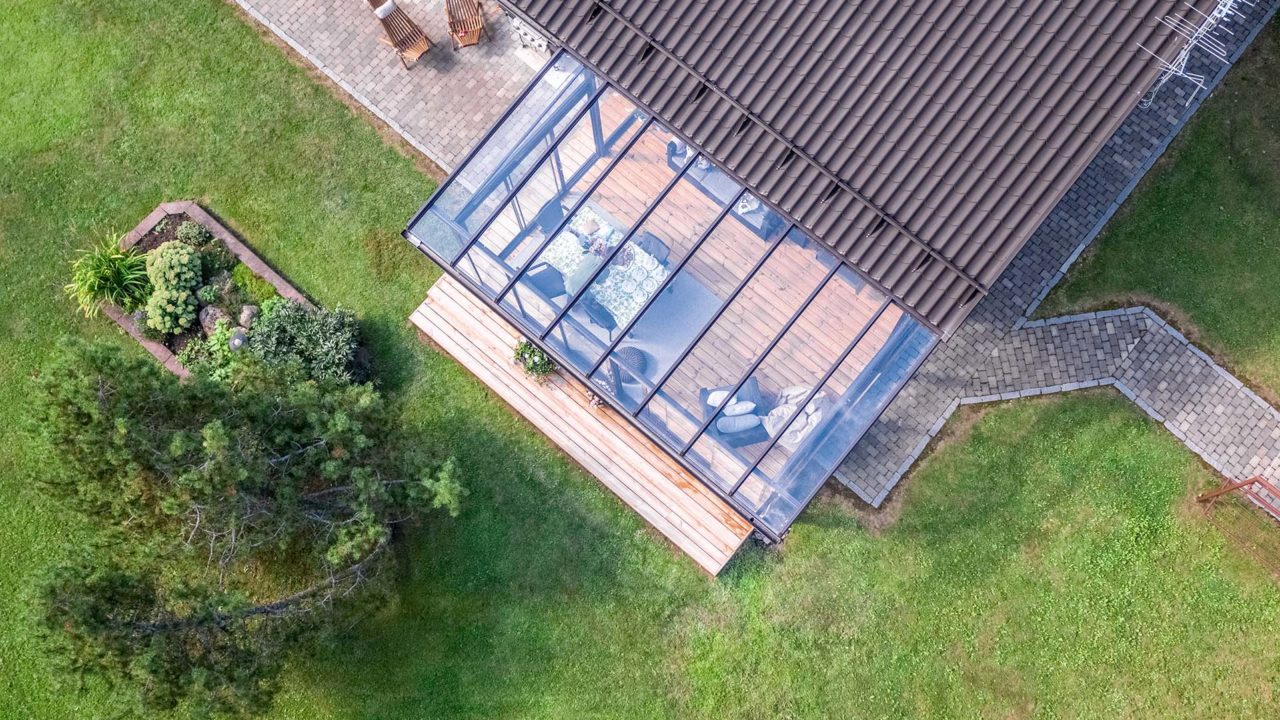 Patio Covers Made for Canada's Backyard
Our roofing systems are the perfect match for our glass walls to make that perfect sunroom
Our roofing systems provide families with relaxation
Our patio covers are a great addition to our glass walls. Our roofing system provides excellent protection against the rain or snow. Homeowners can happily spend time outside to capture great family moments, and even stargaze from under the patio! Our patio covers can be found in cities all over Canada including Toronto, Vancouver and Hamilton!
Patio covers + glass walls = backyard bliss
Lumon patio covers are a great way to extend the patio season by weeks and months. Most homeowners get the most out of their patio covers during the summer months, but patio season can be quite short in Canada.
With Lumon patio covers, you don't have to retreat back inside if it starts to rain or if the sun is too hot. You can transform your patio space into the perfect place to host barbeques or relax with a book.
For even greater protection from the elements, get creative and combine a patio cover with our retractable glass wall system to create a gorgeous and functional custom sunroom.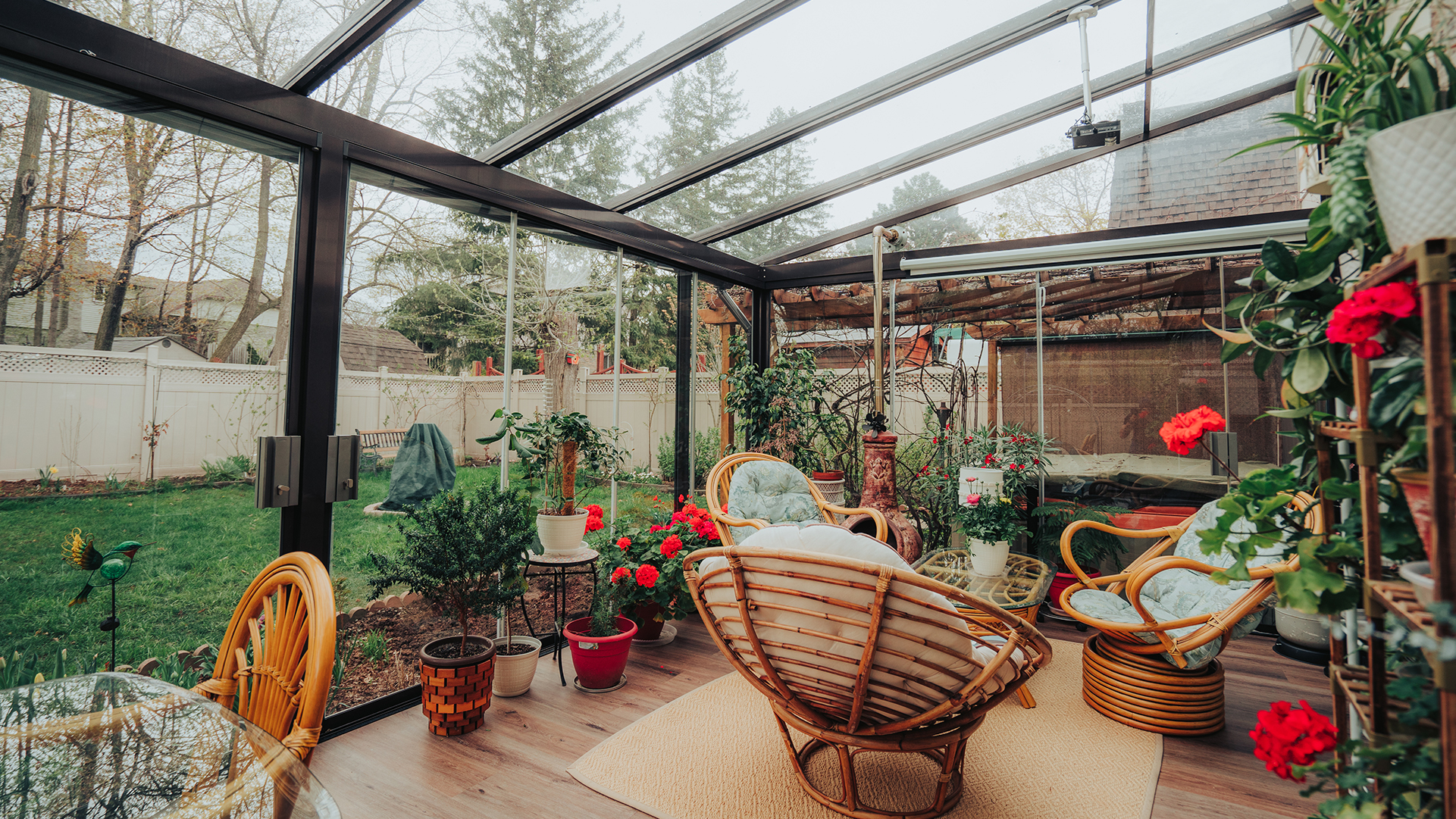 Benefits of Lumon Patio Covers with Glass Walls
There is a lot to consider and many companies to choose from when dreaming up your patio cover or sunroom. Lumon's patio covers and retractable glass walls offer many benefits, high quality, and style for your home. The more you get to know Lumon, the more you'll want to choose us for your patio cover and glazing.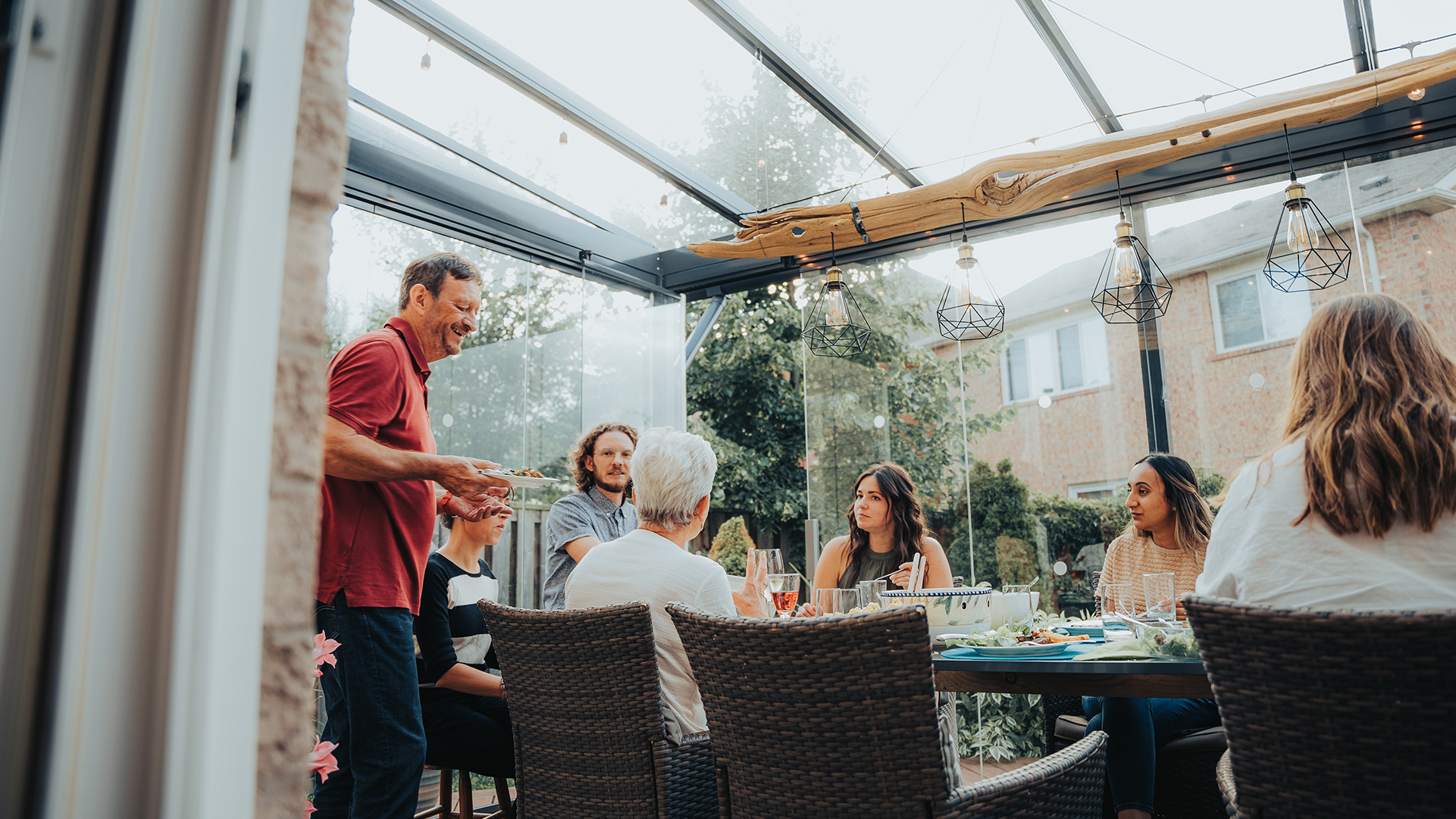 A place for your loved ones
A covered patio allows you to spend more time outdoors. A patio cover allows you to take control of your patio space. Most especially if you combine your patio cover with retractable glass walls. Whether you use your covered patio for barbecuing, reading, spending time in your hot tub, or all of the above, a covered porch is a space that your friends and family will love.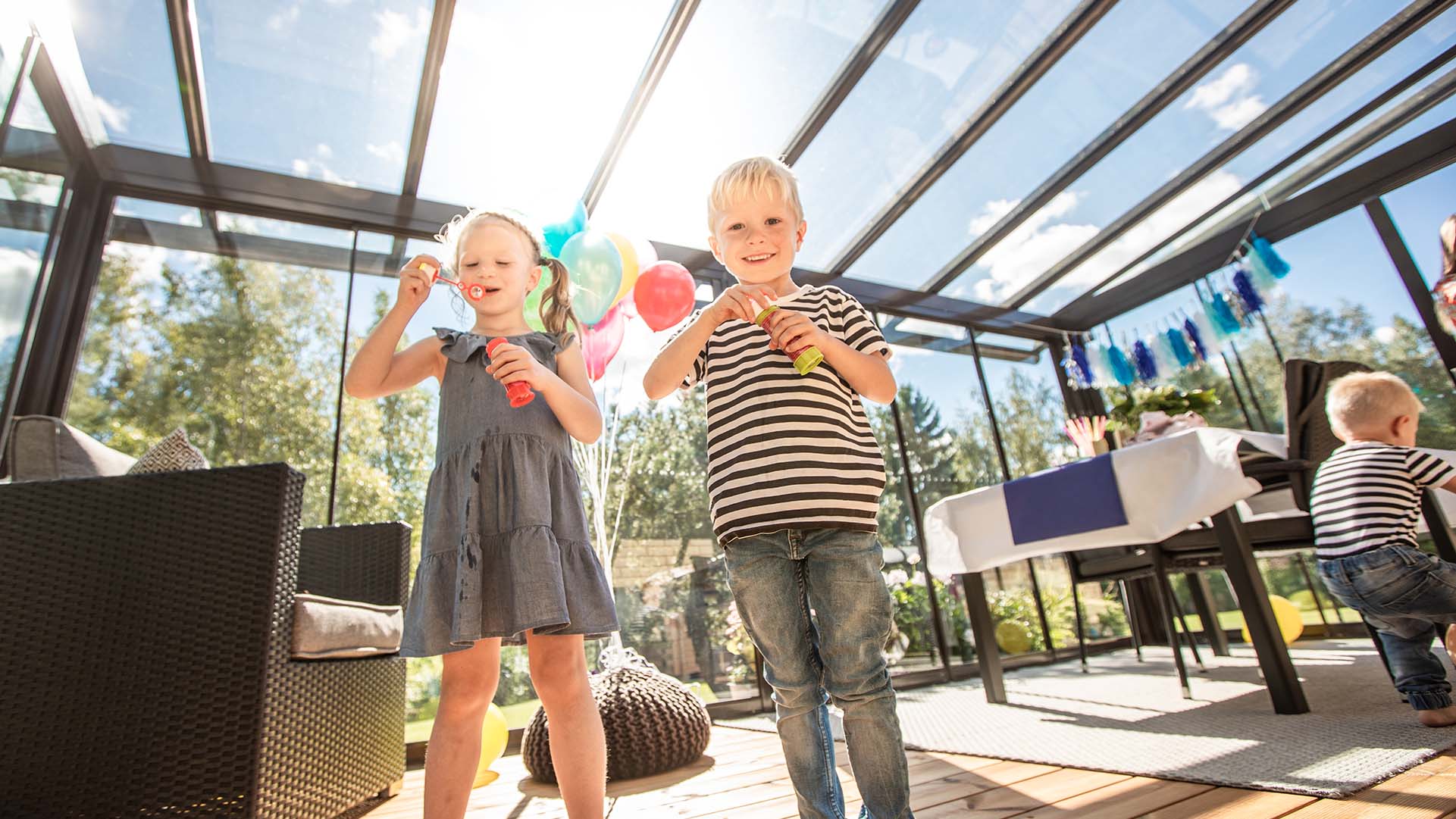 Brighten your home's interior
A covered patio brightens your home's interior. Lumon patio covers allow sunlight to shine through, and our retractable glass walls give you the flexibility of a comfortable, ventilated outdoor space. Our patio covers and glass walls are the perfect pairing, creating a space that can match your every moment.
Protection for furniture
With a covered patio, you don't have to worry about the sun fading and warping patio furniture, or the rain ruining your cushions. With protection above and surrounding your patio, you won't have to scramble to put away cushions every time rain is in the forecast.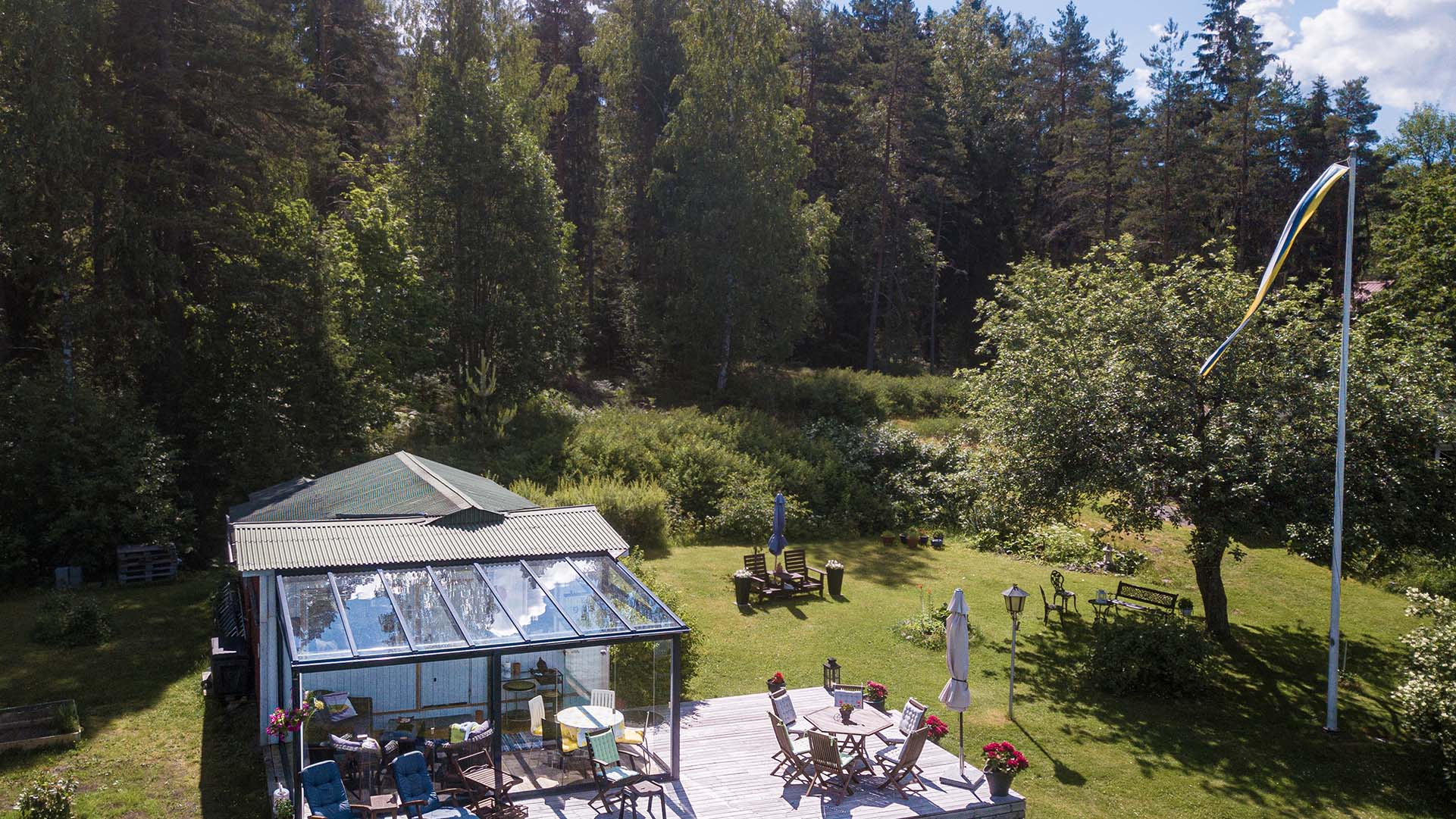 Adds value to your home
A covered patio adds value to your home. It's an investment that can pay dividends when you sell your home. Lumon patio covers and sunrooms attract and excite more buyers. Functional outdoor spaces have value, especially when they're built to last, look great, and make more room for life.
The project has exceeded our expectations, and we have enjoyed many hours of sitting outside next to a warm fire-table and heater under cover during rainstorms, and now snow. The quality of the workmanship and the great job your installers have done has earned our praise, and the praise of friends that have come over to experience it. And thanks for getting the project done on time for our birthday party, it was the highlight of the evening!

Lori + Barry M. North Vancouver, BC
Make more room for life in your backyard with Lumon's Patio Covers and Glass Walls
At Lumon, we've been designing, manufacturing and installing glass balcony facades for over 40 years. All those decades of research and product development are evident in the quality and design of our glass balcony facades in the Greater Toronto Area as well as the Greater Vancouver Area.
As our 1,000,000-plus customers can attest, they're also simple and easy to use. More reasons to select Lumon's patio covers and glass wall solutions include:
Over 40 years of experience in producing and installing patio covers, glass walls and sun rooms.
We offer customized solutions.
We manufacture our products in Canada – in Vaughan, Ontario.
We care about the environment, meeting LEED standards.
We respond to your needs, every step of the way.
Easy to clean and maintain. Glass patio covers can be cleaned with soapy water or any regular household cleaning product.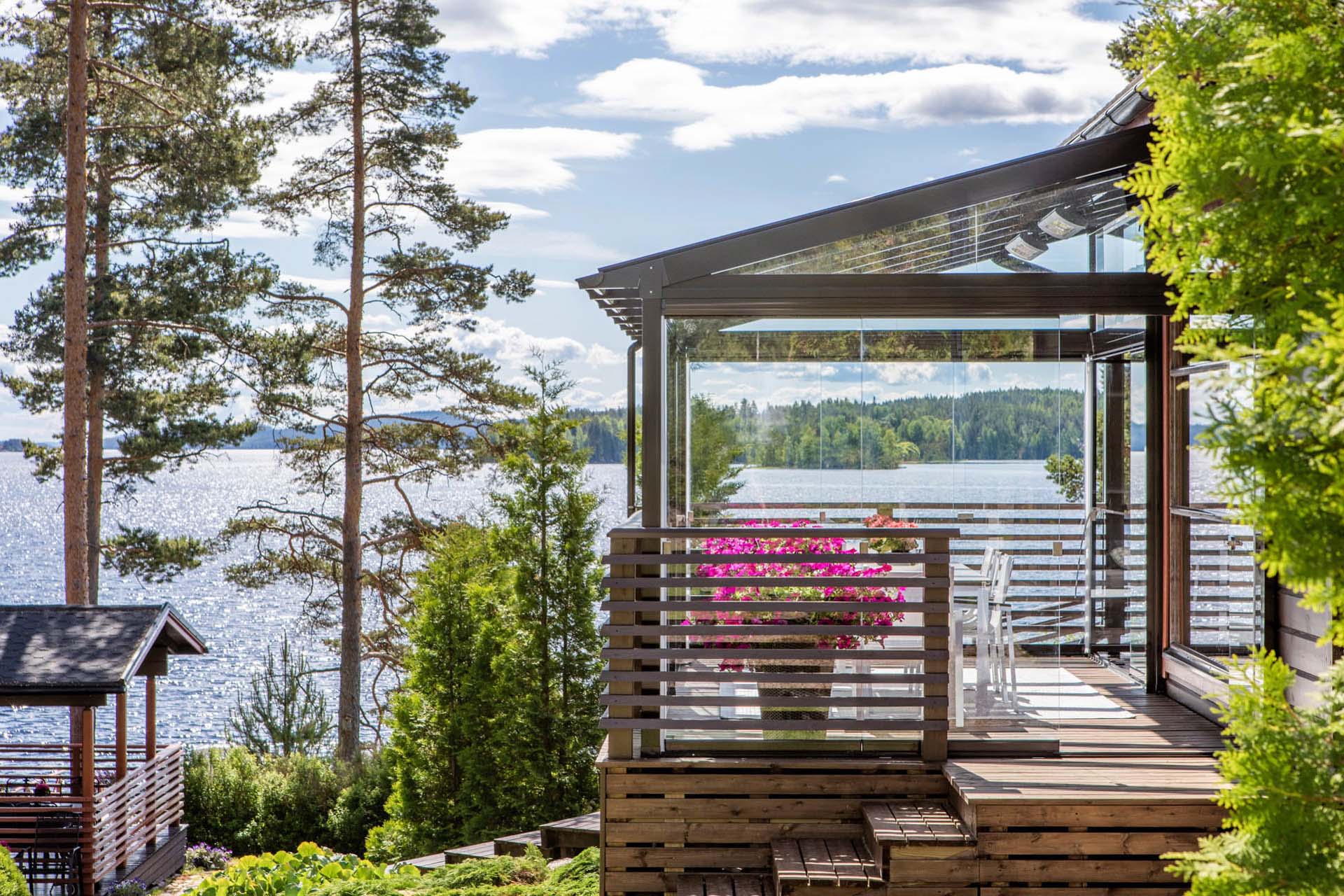 Types of Patio Covers
Glass patio covers are the ideal solution when you want to pair lots of sunlight with protection from rain and snow. With their clean lines and quality engineering, our glass patio covers look sleek, clean, and elegant.. 
We offer a variety of patio cover options across Canada because every patio, backyard, home and neighborhood is unique. We can custom design a patio cover solution that works perfectly for you and your home! Our patio cover frames are customizable, with sleek powder-coated aluminum or beautiful wood frame options.
You might also be interested in: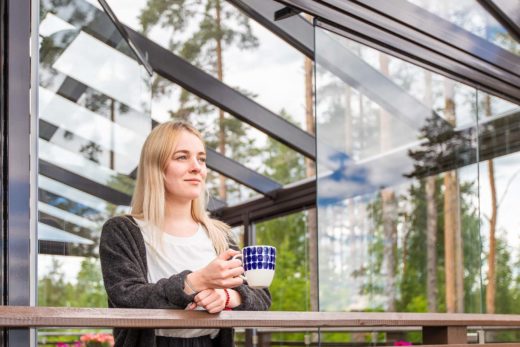 Patio Glazing Planning
Revamp Your Patio with Glazing: A Guide to Planning and Design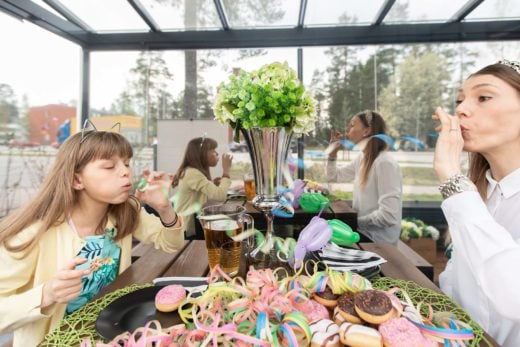 How to buy Patio Glazing
Transform Your Patio: The Ultimate Guide to Buying Glazing Systems