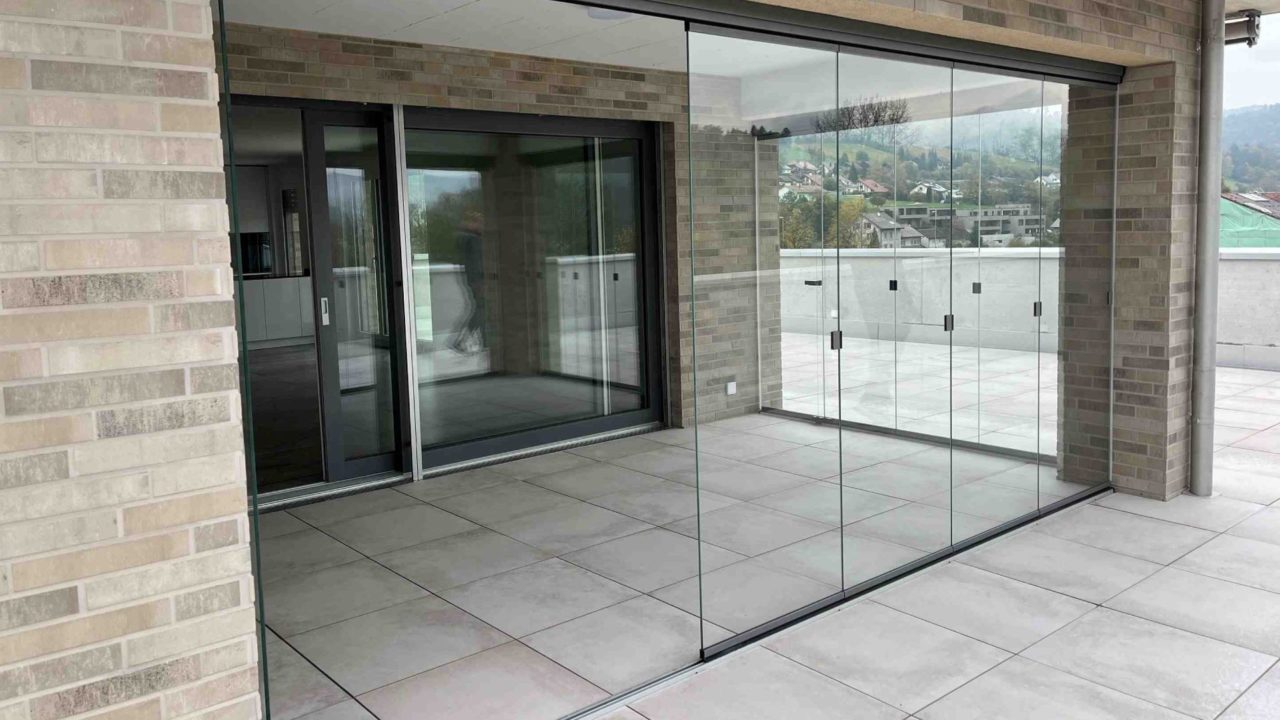 Room-high loggia balconies were solved with retractable Lumon Glazing
We did a project in Switzerland including 67 room-high loggia balconies, solved with Lumon Glazing retractable. Glazing was needed due to noise and wind, but also to increase living standards in the apartments.
Project Manager Pirmin Wagner at Rudeka Generalbau AG says they were convinced by Lumon's service, quality and price.
"My expectations have been well met and the cooperation is very good. The consulting by Lumon was great, the product has a good quality and the installation work is carried out professionally by their partner Huber Kontech," tells Mr. Wagner.
Building address: Papiri, Zwingen, Switzerland
Building type: New construction
Lumon products: Lumon Glazing retractable
Architect / construction company: Rudeka Generalbau AG
"My expectations have been well met and the cooperation is very good. The consulting by Lumon was great, the product has a good quality and the installation work is carried out professionally by their partner Huber Kontech.

Pirmin Wagner, Project Manager, Rudeka Generalbau AG
Montgat project in Barcelona, Spain

Lumon España's latest construction project in Montgat, Barcelona has revolutionized the lives of families and enhanced sustainability and energy efficiency in real estate development.

Read more…

The developer glazed the balconies to get protection for noise and wind

Lumon Schweiz AG was chosen as a partner in the Feldbreite project in Emmen, Switzerland. This beautiful apartment complex was completed 2022, and it includes 21 pieces of threshold, room-high loggia-type glazings.

Read more…

A new housing project in one of dynamically developing districts in Gdańsk

Allcon is a Polish construction company owning a new housing project in one of dynamically developing districts in Gdańsk. The architecture in the area has been kept reasonably Iow-rise to ensure residents a feeling of living in high-end buildings, surrounded by beautiful landscape.

Read more…