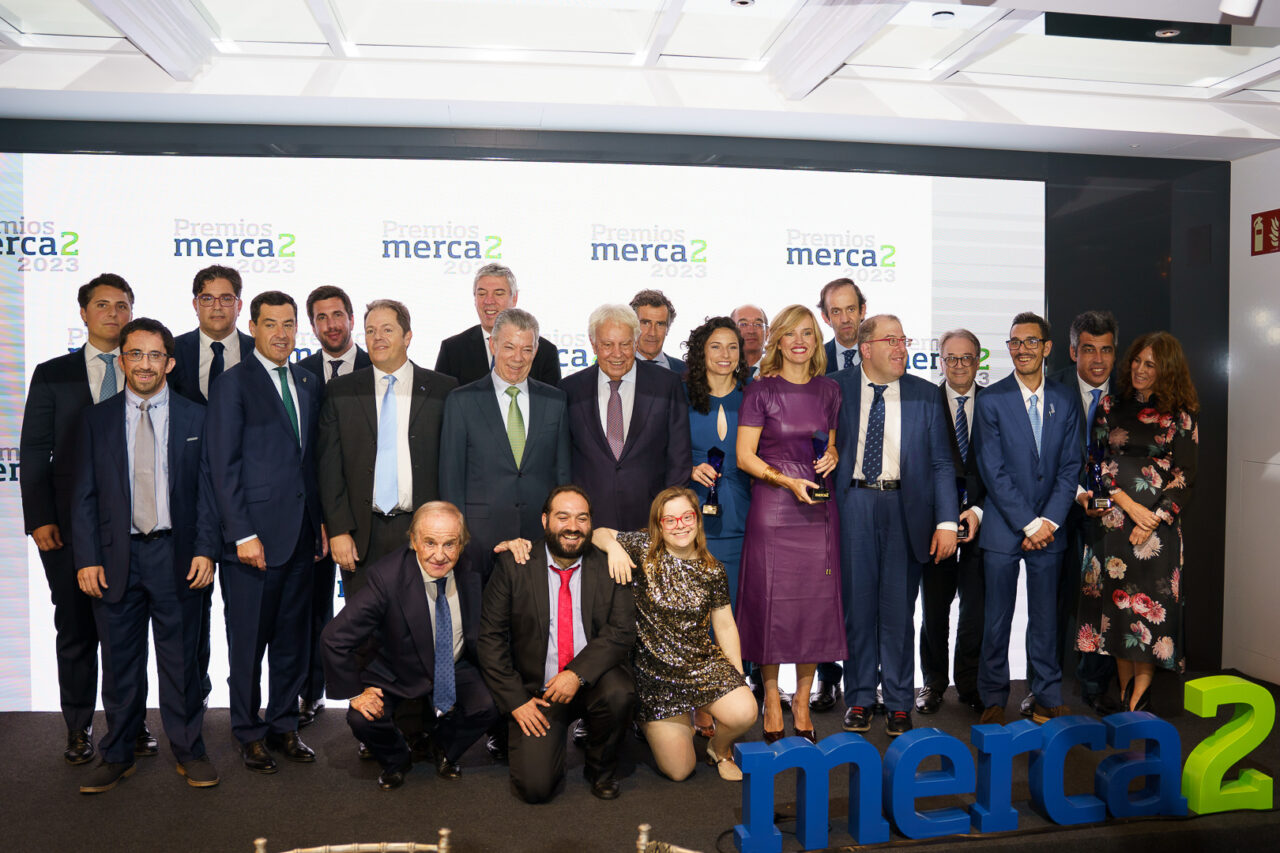 Lumon wins Cetelem Consumer award in Madrid, Spain
Lumon wins Cetelem Consumer award for innovation and focus on customer experience
Europe's leading terrace and balcony supplier Lumon is proud to announce that we have had the honor of receiving the Merca2.es newspaper award in the Cetelem Consumo category, a recognition that celebrates outstanding achievements in innovation, customer focus, digital transformation, and business model evolution within the consumer sector. The event recognized select organizations in different industries and focus areas for their excellence in economic, social, and business leadership.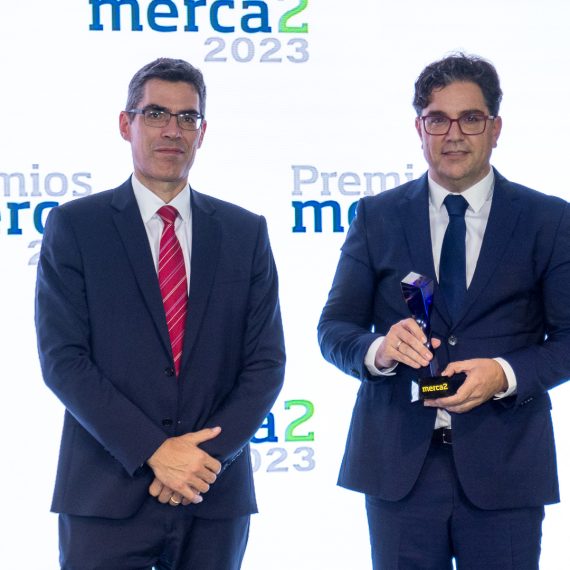 Javier Martinez Uría, EVP of Spain operations at Lumon Group accepted the award at the 4th edition of the MERCA2 and Fundación Marqués de Oliva awards celebration event in Madrid, Spain on October 19th, 2023. The prize was presented by Franck Vignard-Rosez, CEO of BNP Paribas Personal Finance in Spain, noting in his presenting words that: "making homes more sustainable and comfortable is one of the keys to why Lumon Group is a winner."  
"The award is a testament to our commitment and excellence, innovation, and customer satisfaction. We will continue to strive to exceed expectations and take our company to new heights," continues Martinez.
"This achievement would not have been possible without the hard work and dedication of Lumon's talented team. I want to express my profound gratitude to Lumon team, and thank also our customers, collaborators, and everyone who has trusted us over the years. This award is for all of us, " Javier concludes.
Lumon Blinds are now Visor Blinds

Family-owned Finnish company Lumon is the global leader in balcony and terrace glazing solutions. A blinds manufacturer Suomen Visor Oy is part of the Lumon Group specialized in blinds solutions for balconies, terraces, and windows. Earlier the blinds sold with Lumon products have been branded as Lumon Blinds but from now on all the blinds products will go under the Visor brand. At the same time Visor logo was freshened up to communicate Visor brand promise – Always in the right light – even better.

Read more…

Lumon's New State-of-the-Art Balcony Glazing Production Facility Opens Doors to Increased Productivity and Growth

Today on 20th JAN 2023 the newest production plant of a family-owned Finnish company Lumon has it's grand opening in Antequera, Malága, Spain. "This is the first time we have established a production facility of this size abroad and I'm very excited that the whole investment project was completed on budged and on time. This factory is a continuation of Kouvola's production facilities, and they can be said to be the most modern balcony and terrace glazing factories in the world", CEO of the Lumon Group Jussi Kinnunen rejoices.

Read more…

Lumon expands its operations as consumer sales launch in Poland

"We have been in the market in Poland already for around 20 years. We completed some of our first projects there with a partner, and after our operations continued largely through resellers. In the past year, we have focused on project sales, but are now expanding to launch consumer sales in the Warsaw -area," says CEO of Lumon Group, Jussi Kinnunen.

Read more…