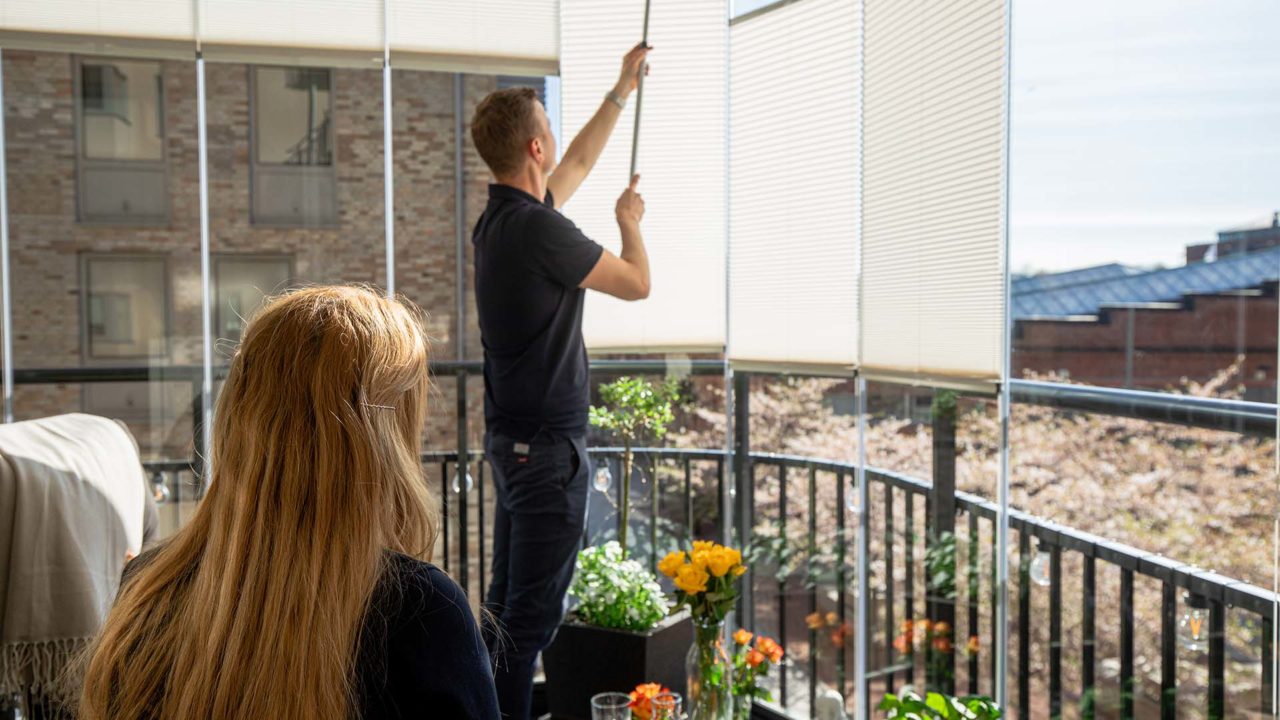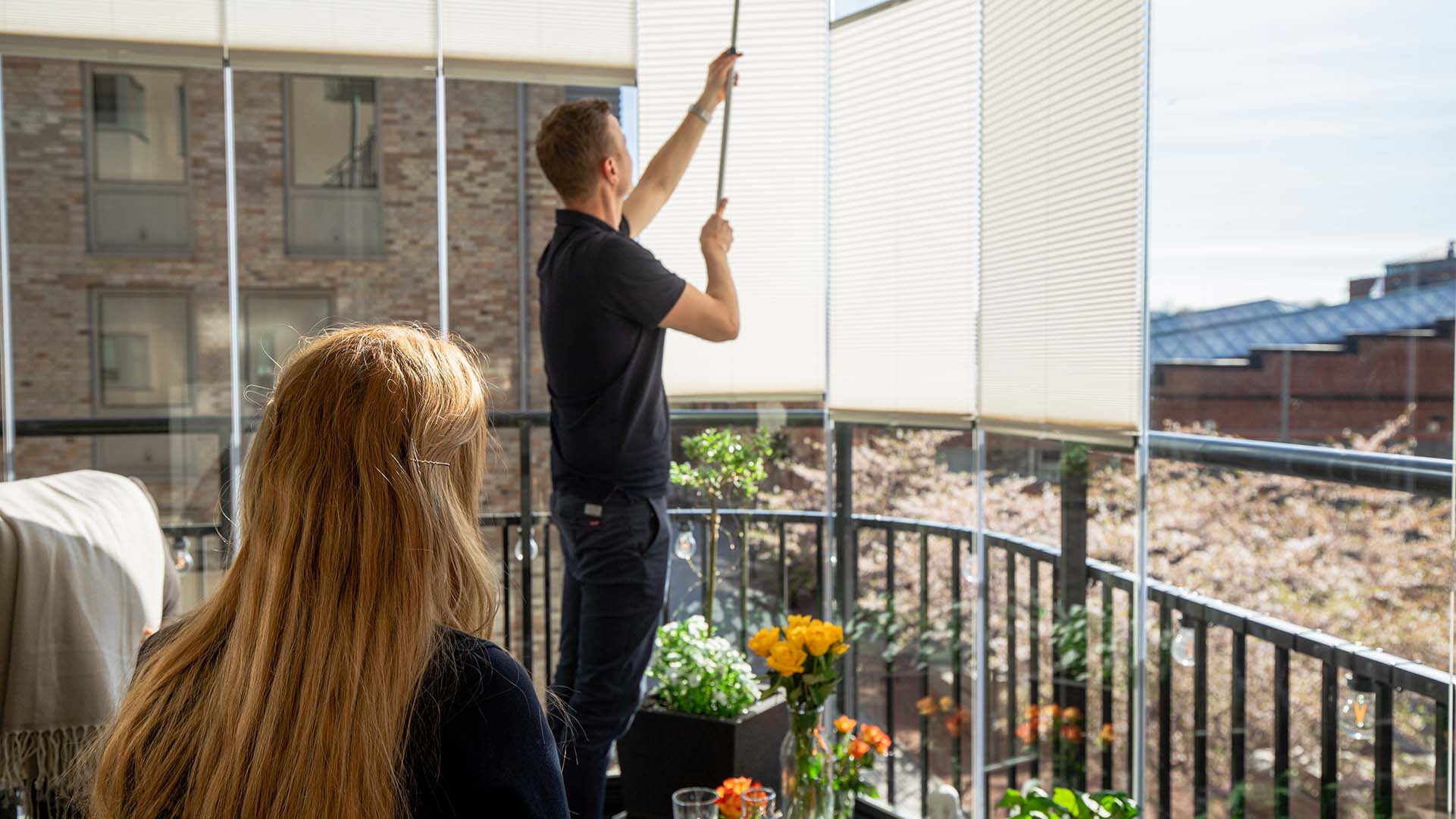 Lumon Blinds are now Visor Blinds
Family-owned Finnish company Lumon is the global leader in balcony and terrace glazing solutions. A blinds manufacturer Suomen Visor Oy is part of the Lumon Group specialized in blinds solutions for balconies, terraces, and windows. Earlier the blinds sold with Lumon products have been branded as Lumon Blinds but from now on all the blinds products will go under the Visor brand. At the same time Visor logo was freshened up to communicate Visor brand promise – Always in the right light – even better.
"Visor has always been about sun protection and Visor is already an established blinds brand in certain markets. Lumon on the other hand is a brand focused on glazings, their maintenance and spare parts. And now we make Visor the only blinds brand in the Lumon Group", explains CEO of Suomen Visor Oy Markku Pulkkinen.
"We believe that this change will bring Visor more visibility globally and help people to find Visor blinds with a smart two-way adjustment system for both windows and glazings", Pulkkinen continues.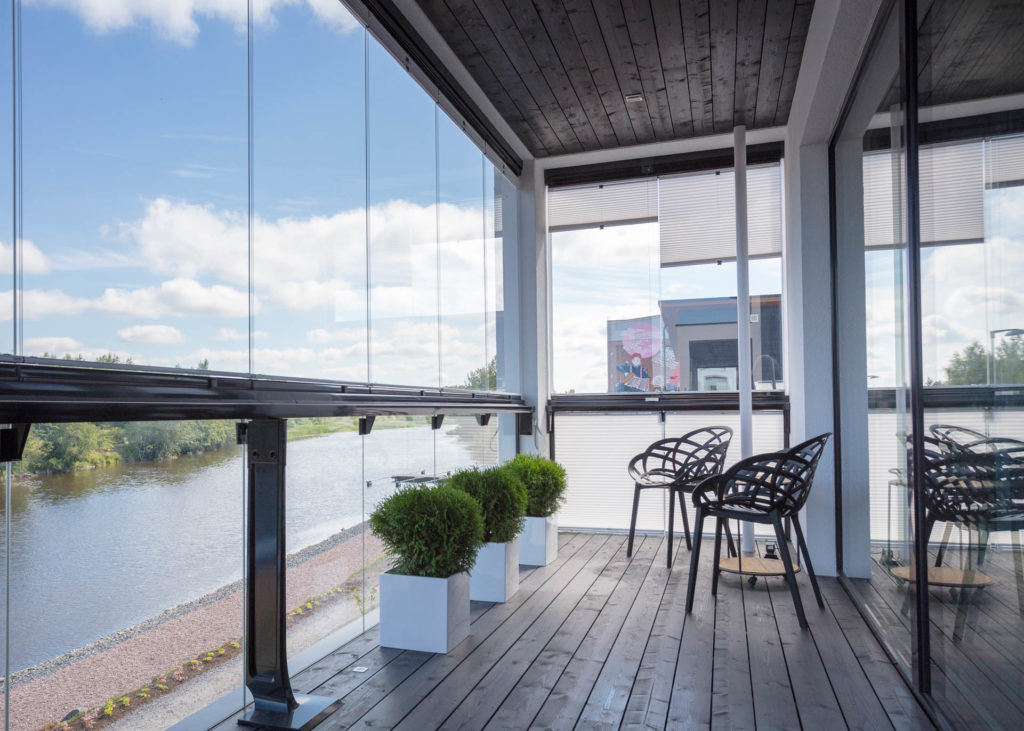 Suomen Visor Oy celebrated its 50th anniversary at the end of last year
Today, Visor sells fabric blinds, which can easily be implemented on balcony and terrace glazing systems, as well as windows and doors. The modern factory of Visor in Finland produces over 250 000 blinds every year, which are exported all around the world from Sweden to Chile.
"Visor has had a great success story. Not all companies established 50 years ago are still operating today. There have of course been challenges, but together we have overcome those", Pulkkinen rejoices.
Lumon begun its partnership with Visor in the 2000's, while searching for the best blinds products to pair their glazing solutions with. The partnership was so successful, that in the year 2012 Visor became a part of Lumon Group. According to Lumon Group CEO Jussi Kinnunen, connecting factors between Visor and Lumon have always been a family-business history and similar values.
"We have been working together with Visor since 2007. It has been great to follow Visor's journey becoming one of the most major and innovative blinds producers domestically, as well as its continual international development", says Kinnunen.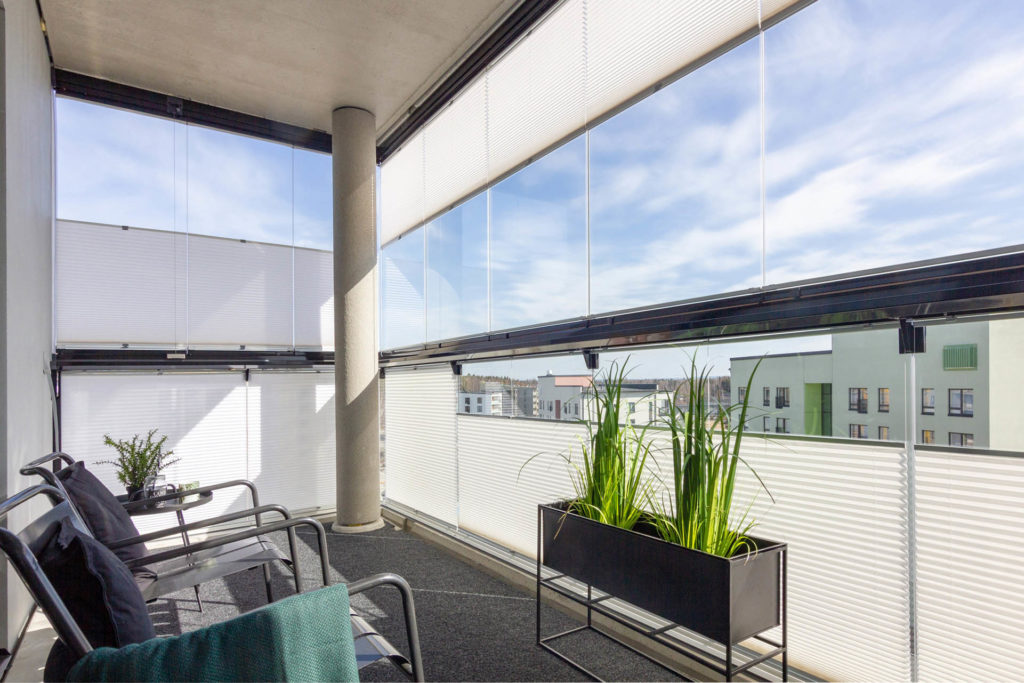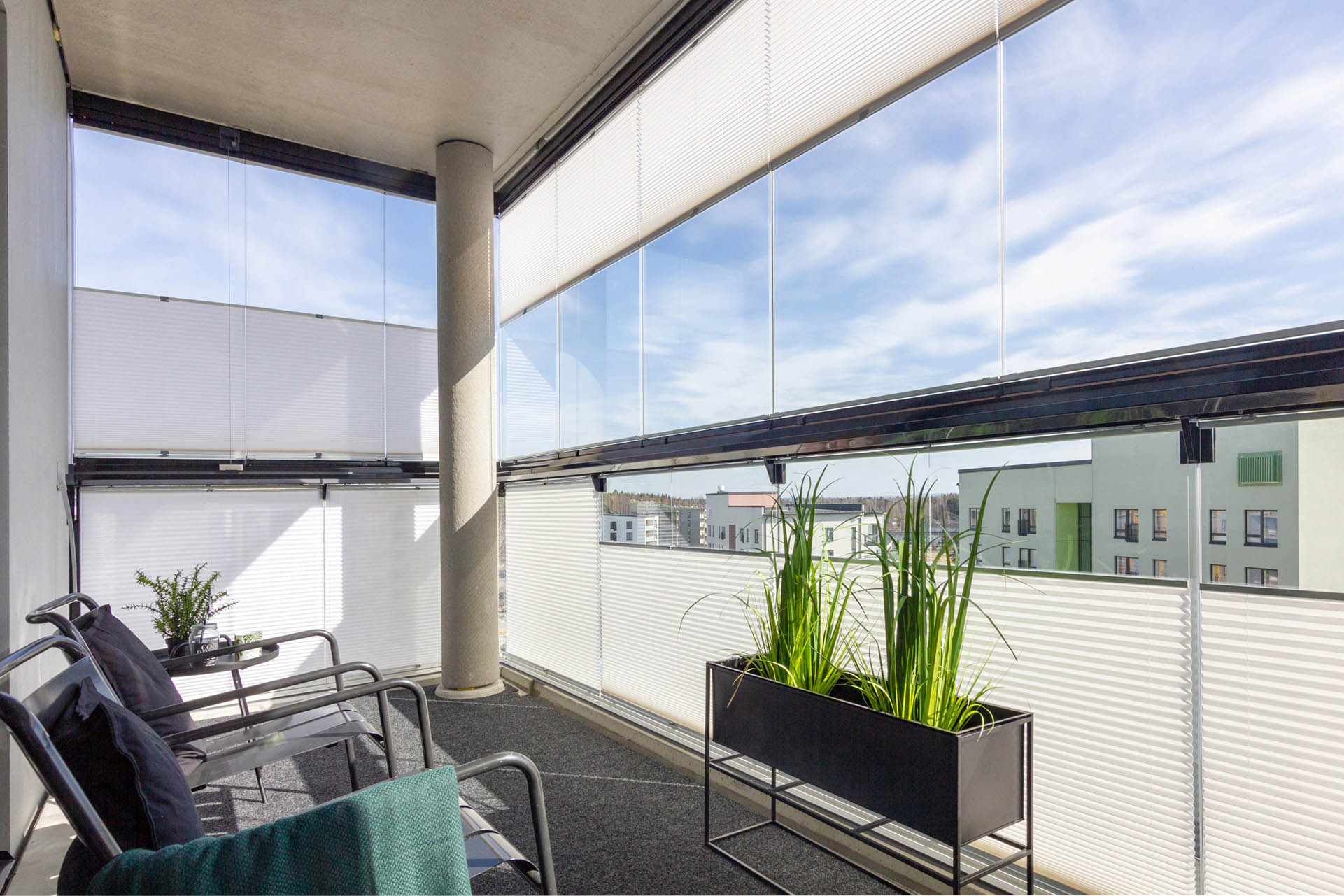 German visitors were impressed by Lumon's impact on Finnish urban construction

Lumon first started its B2B sales operations in Germany in the mid 90's, officially establishing a sister organization Lumon Deutschland GmbH in 2004. Lumon has continued to make its mark in the German cityscapes, with prominent growth especially in recent years. This growth is for example marked by the soon-completion of one of Lumon's most significant projects in Germany, Roots, which will serve as a landmark in the city of Hamburg by the River Elbe.

Read more…

Lumon Group's consumer business in the metropolis of Warsaw, Poland has kicked off smoothly 

One year ago, Lumon launched consumer sales operations in the city of Warsaw, the location of Lumon's Polish headquarters. With an already established B2B market, approaching and understanding the consumer landscape is now bringing in results, giving way for better outdoor living in the rapidly growing Polish city.

Read more…

Lumon Group breaks industry ground by publishing Environmental Product Declaration (EPD) for its balcony, façade and terrace glazing products

Europe's leading terrace and balcony supplier Lumon has published an Environmental Product Declaration (EPD) for its balcony, façade and terrace products, becoming the first in the industry to do so. Based on an extensive life cycle analysis of the products, the EPD verifies the low carbon footprint of Lumon glazing products.

Read more…