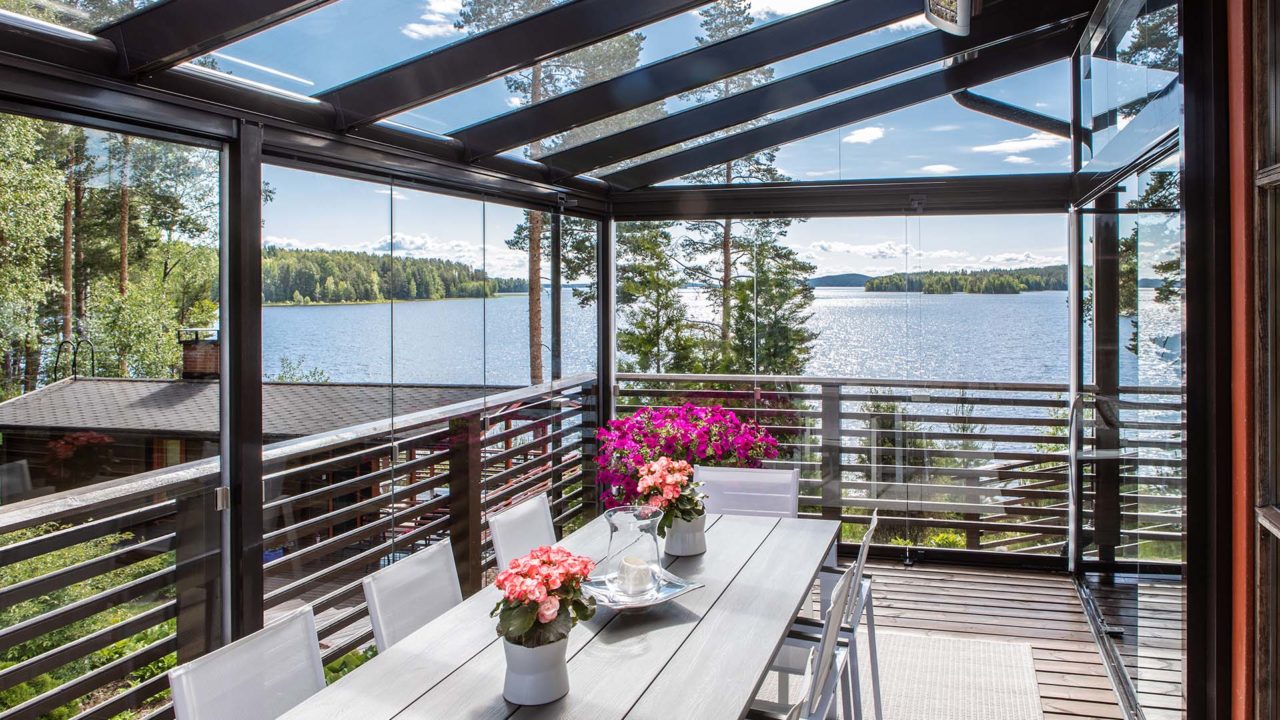 Terrace Glazing Planning
Revamp Your Terrace with Glazing: A Guide to Planning and Design
Start planning your new favourite place at home now.
If you desire to extend your outdoor living area and experience year-round enjoyment of your patio or terrace, terrace glazing presents itself as an optimal solution. By opting for terrace glazing, you can shield yourself from various elements like wind and rain while simultaneously relishing in natural light and fresh air. Start planning your new space here.
Use of space and placement of terrace furniture
When planning a terrace, consider the practical issues that affect the decoration of the space. For example, think about whether the room can fit a dining table for many people, how to arrange the sofa and in which direction the doors open. Measure and plan the furniture and its placement before making a purchase decision.

If the terrace is small, remember to also choose furniture that is sufficiently small and light in structure. Prefer multi-purpose furniture – for example, sofas with storage space inside!
Ensure that you can always move around easily and that the furniture does not hinder opening the doors, for instance. The frameless glazing enhances the sense of space.
When planning, consider at least the following things:
Passageways
Door openings
Use of space, such as lounge, dining space, children's play space, plant cultivation space
Lighting
The need for blinds on the glass doors and possibly a glass roof
Request a free design consultation and estimate for your terrace glazing.
Easily schedule a free consultation for terrace glazing to design a personalized solution that precisely matches your requirements. Address your questions and transform your terrace into a year-round space that offers additional living area, all at a price that will pleasantly surprise you!
Plan the decoration
No matter how the terrace of your dreams is used, invest in its decoration! An empty or unfinished terrace is not inviting. A cosy terrace interior is built around timeless and stylish furniture.

It is easy to create styles that complement different seasons using plants, patio furniture and textiles with long-lasting designs. Small things have a big effect on the terrace atmosphere, and you can be bold when it comes to blankets and decorative pillows. The style of your terrace interior is built over time, and it evolves with different seasons, just like the surrounding nature!

If interior design doesn't feel like your area, don't be afraid to ask an expert for advice. Interior design is not only about choosing cushion covers, but planning the use of the space.
Start enjoying More Room for Life
The next steps, including furnishing, decorating, and enjoying the newly expanded "more room for life," are entirely in your hands for the years to come! You have the freedom to decide how to make the space uniquely yours and create a haven that brings you joy and fulfillment.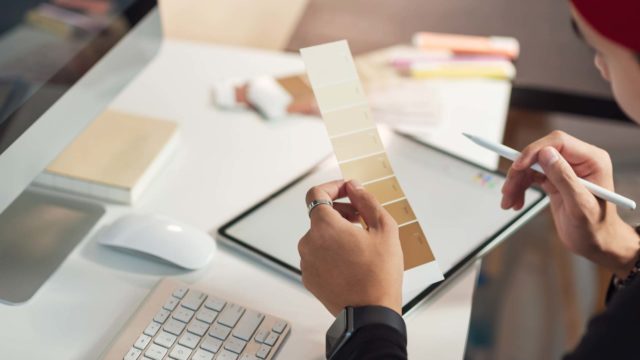 Get your free offer
Simply book a free, no-obligation terrace glazing consultation visit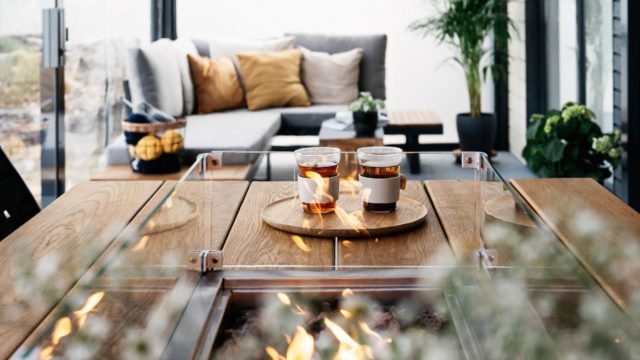 Need more inspiration?
It's always a good idea to see what other have done
You might be interested in these as well: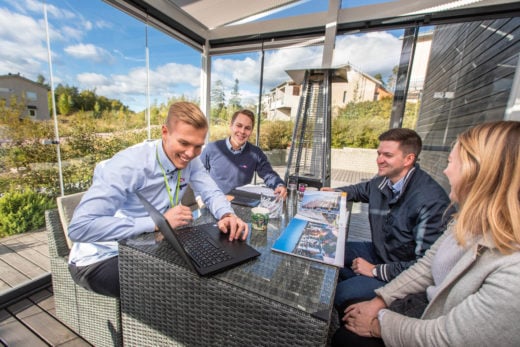 How to buy?
It's easy.
Learn more about how easy it really is.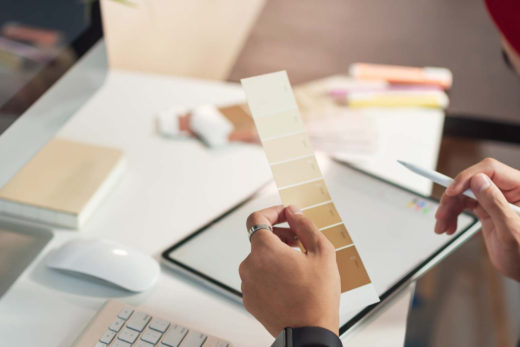 Learn more about the terrace glazing benefits
Lumon terrace glazing is a huge improvement to your unused or open patio or terrace . Read about all the benefits