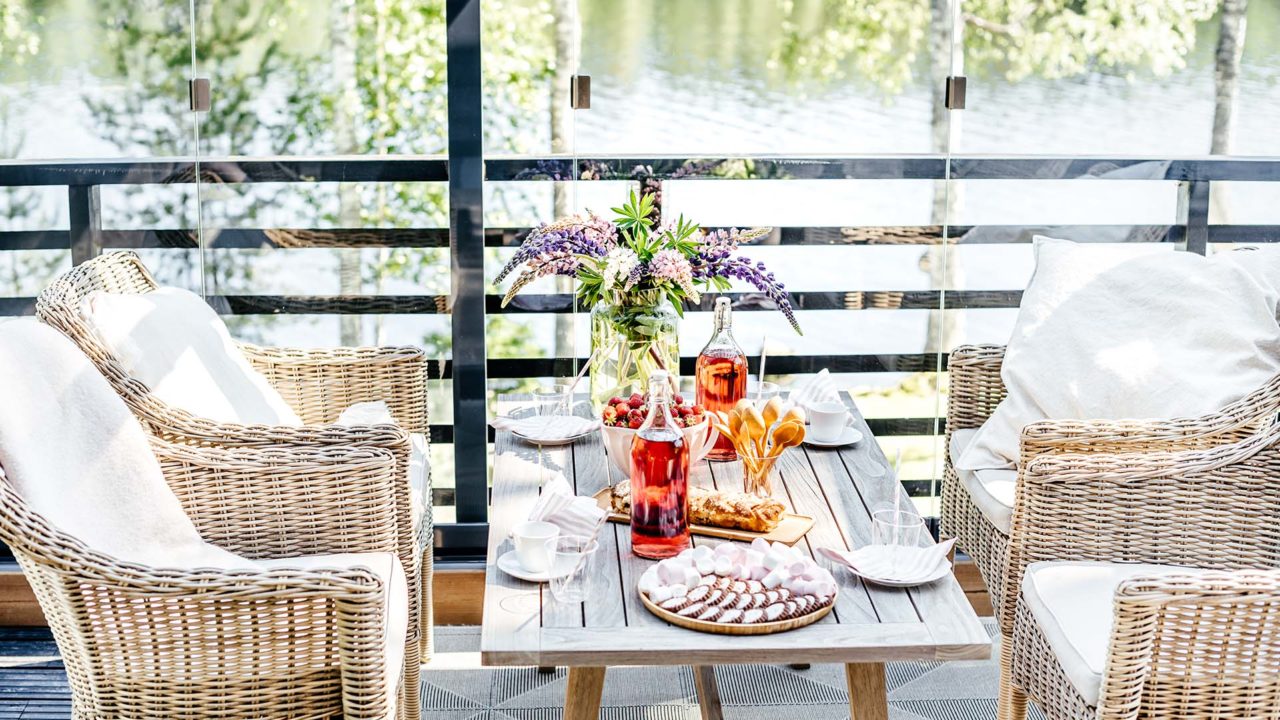 Terrace Glazing Benefits
More room for life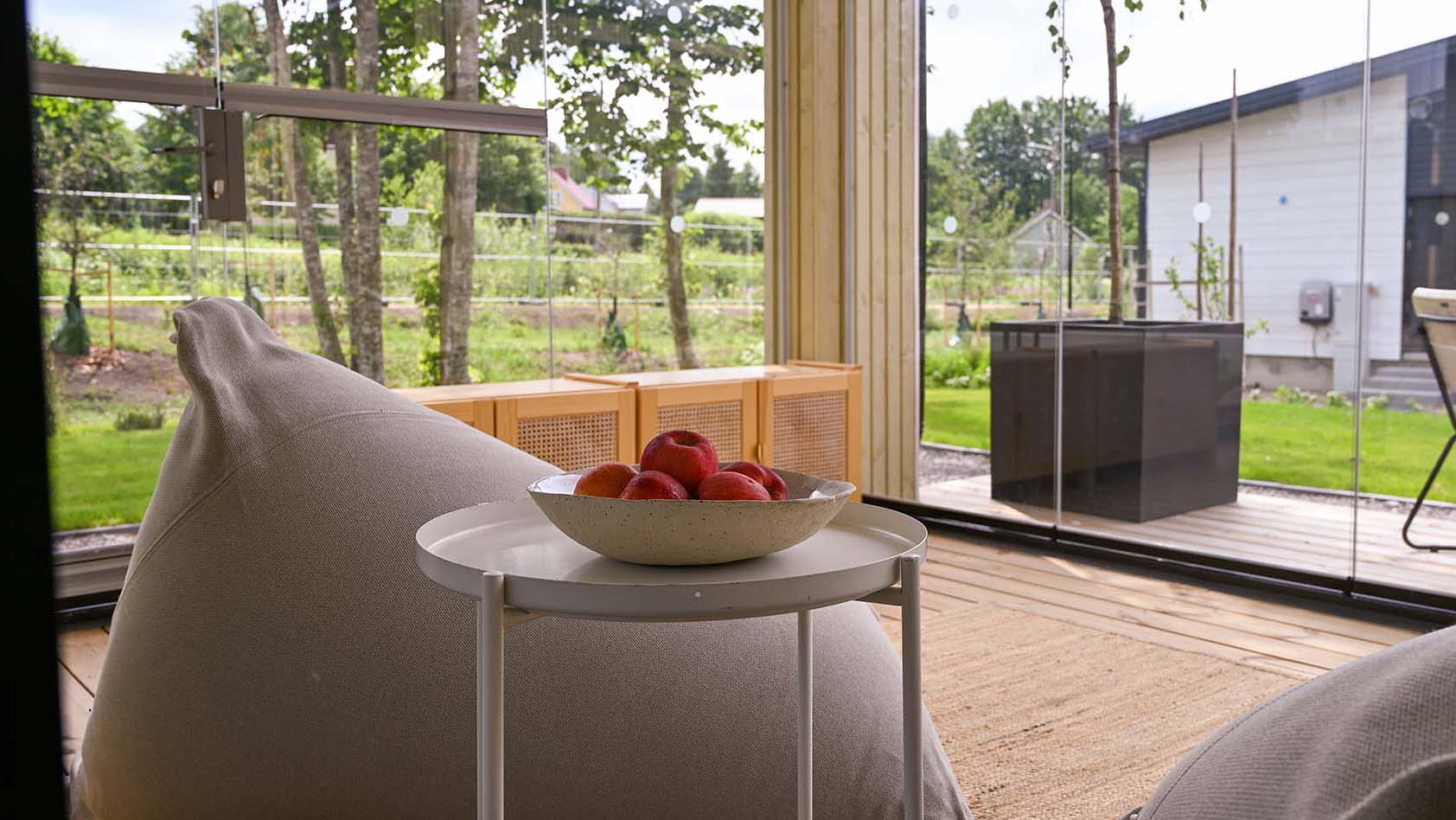 Lumon terrace glazing: elegance, preservation and exceptional quality
Our frameless terrace glazing offers numerous benefits that elevate the quality of your home, including increased living space, reduced maintenance and repair needs, energy savings, and enhanced safety. Picture yourself enjoying a cosy breakfast surrounded by nature or savouring an elegant dinner while watching the breathtaking sunset, regardless of the season or weather outside. Now that is something you don't want to miss out on. The possibilities are endless with Lumon – we transform any average backyard into an extraordinary, versatile space that can be enjoyed all year round!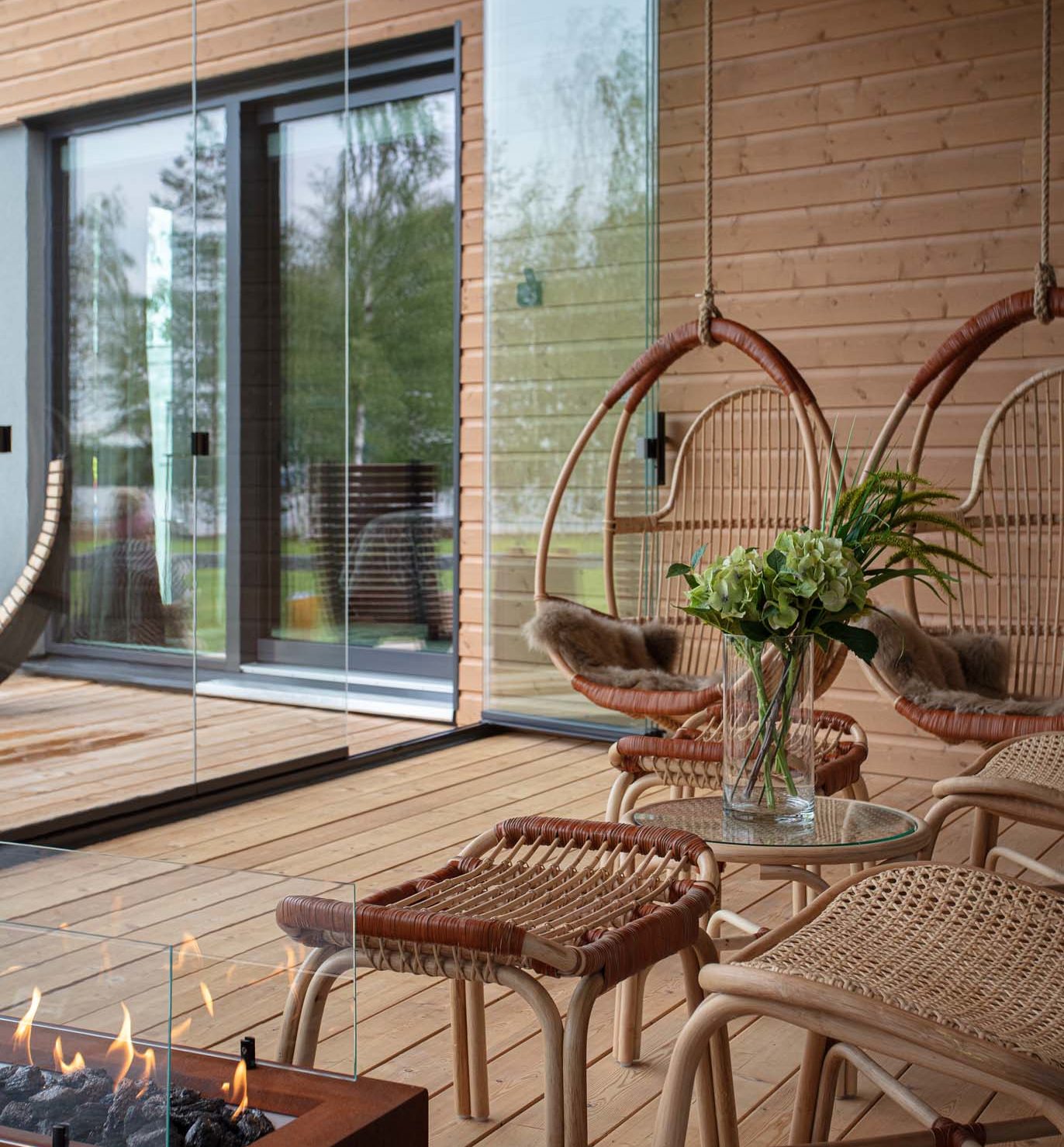 Why terrace glazing?
A Lumon terrace glazing system is a stylish way to add cosiness to living. The stylish appearance of terrace glazing is not its only advantage – it extends the useability of your terrace during spring and autumn, while opening new ways to enjoy the terrace.
A terrace space is everyday comfort at its best – summer barbecues, family holidays, morning coffee moments, and socialising with friends. However, you won't have fun on the terrace if you're caught off guard by rain or when chilly wind blows into your face. Additionally, spring pollen stains your terrace furniture and surfaces, making it impossible to store anything extra on the terrace. Without the added comfort and protection of glazing, the utilisation rate of your terrace will almost certainly remain low.
About 90% of our customers have used their terrace more than they thought after purchasing terrace glazing. Most of them would have had terrace glasses installed much earlier had they guessed this would happen!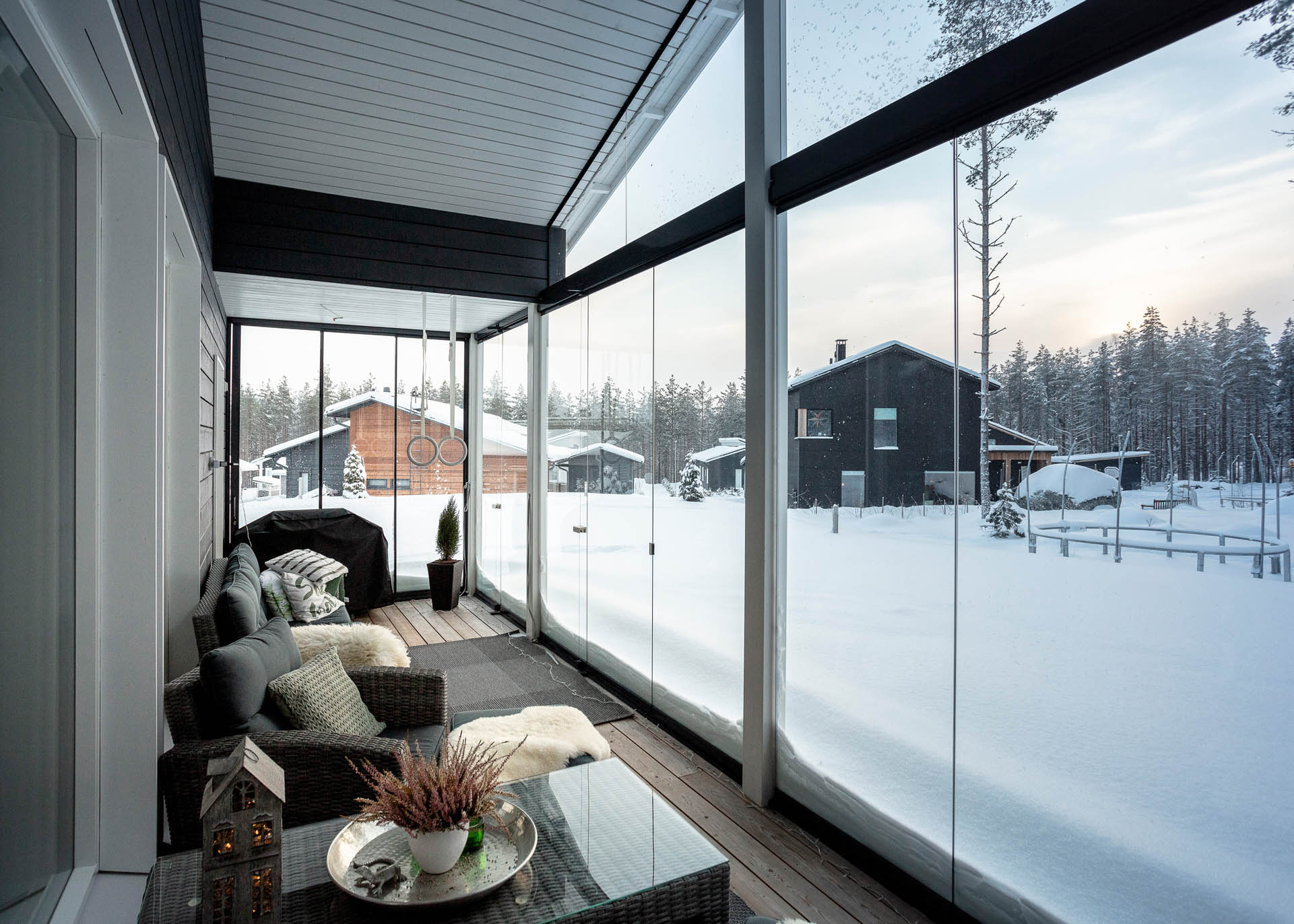 Terrace glazing protects building facades and outdoor furniture
The added protection provided by our terrace glazing means less wear and tear caused by birds, detritus, wind, rain and snow on your porch or terrace, building facade, and outdoor furniture. This keeps everything clean and tidy inside. Our terrace glazing not only protects the exterior of your home but also creates a versatile and beautiful new room in your home! Our sunrooms can transform from a peaceful reading room into a vibrant dining area with a refreshing breeze flowing through.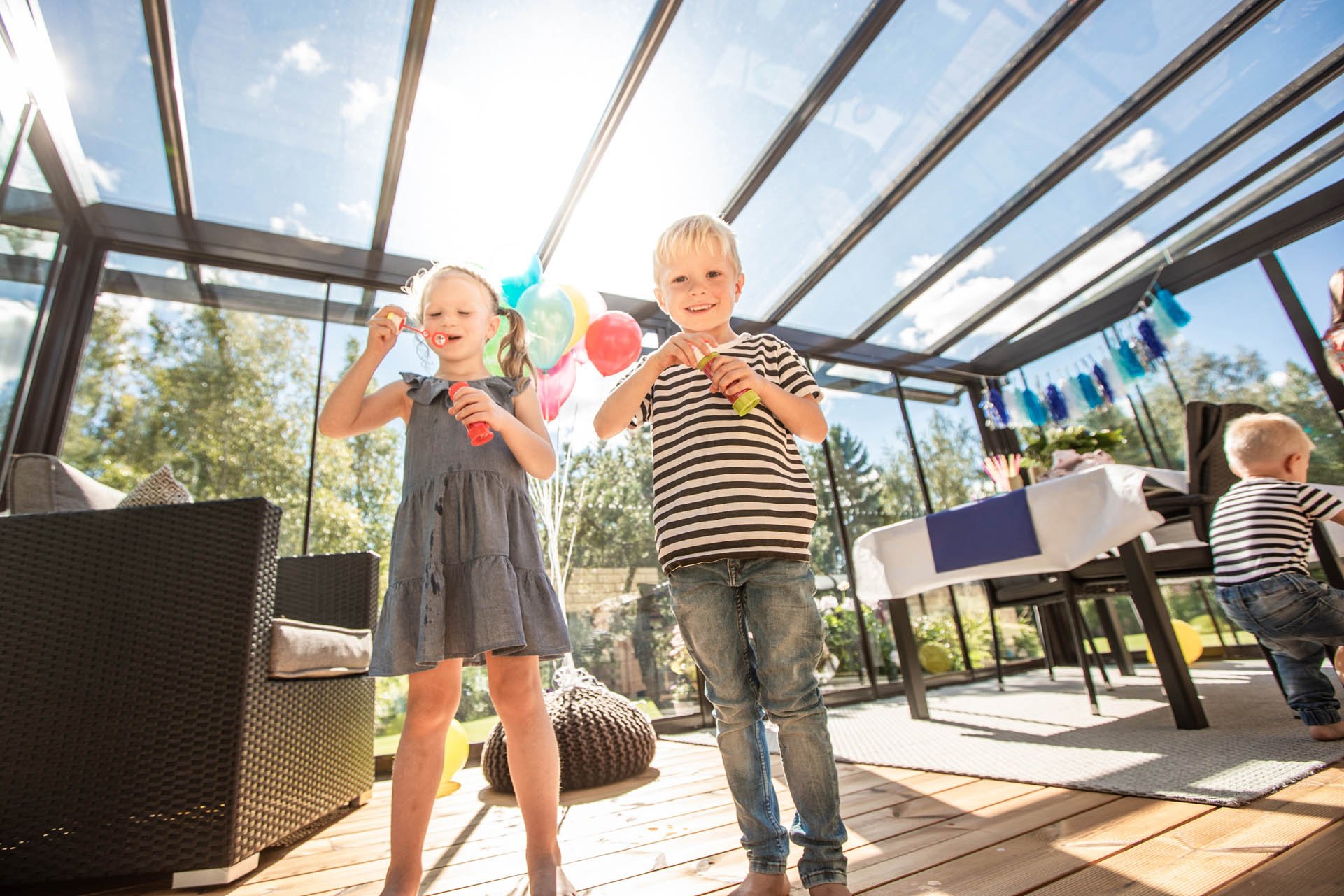 Terrace glazing provides added safety
A glazed and secured porch offers a safe space for children to play and explore the beauty of nature, regardless of wind, rain or snow. Pets like cats and dogs love these glass enclosures as well! Within glazed spaces, pets can enjoy the sights, smells and sounds of the outdoors or just bask in the warmth of the sun, without the risk of getting loose and lost.
By utilising the lock option, our terrace glazing provides a convenient and secure place to store bikes and sports equipment, making them easily accessible for you and your family.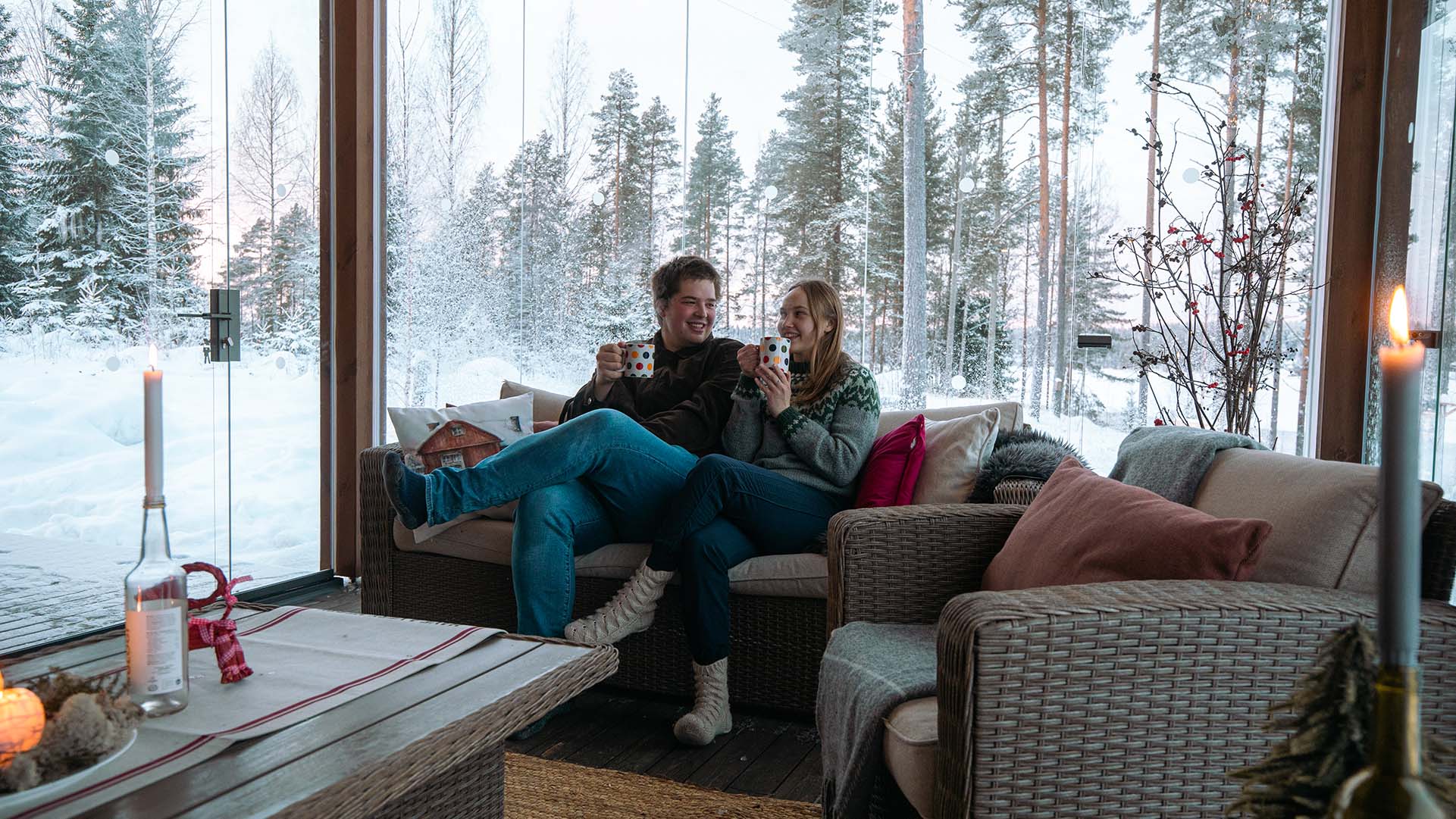 A glazed terrace increases the value of the entire home and improves living comfort
A glazed terrace protects the facade of your home from weather fluctuations. At the same time, the glazing keeps the wind away, reducing the feeling of drafts indoors, and serving as a functional buffer zone between the cold outdoor air and the warm indoor space. The glass terrace works like a wind cabinet: drafts and wind cannot enter through the windows or door on the terrace. In sunny weather, visor blinds keep the terrace space cooler.
Lumon's retractable glass wall has turned our seasonal patio into a room that we are thoroughly enjoying. The Lumon glass walled patio has offered us a space that is dust and insect free, warmer or cooler, with spectacular forest views, and also a room with ambiance and atmosphere

— Patrick D. from Coquitlam, Canada
Terrace glazing expands outdoor living space by providing more room for life
Our terrace glazing systems can be found in numerous places around the world. These frameless glazing systems can be opened during warm weather and closed during windy, rainy, or cold conditions. While glass walls in terrace glazing may not be thermally sealed, they still provide sufficient protection from the elements to make the most of your outdoor living space.
Look at the video below for inspiration on how you can enjoy and fully utilise a glass sunroom during the coldest months of the year.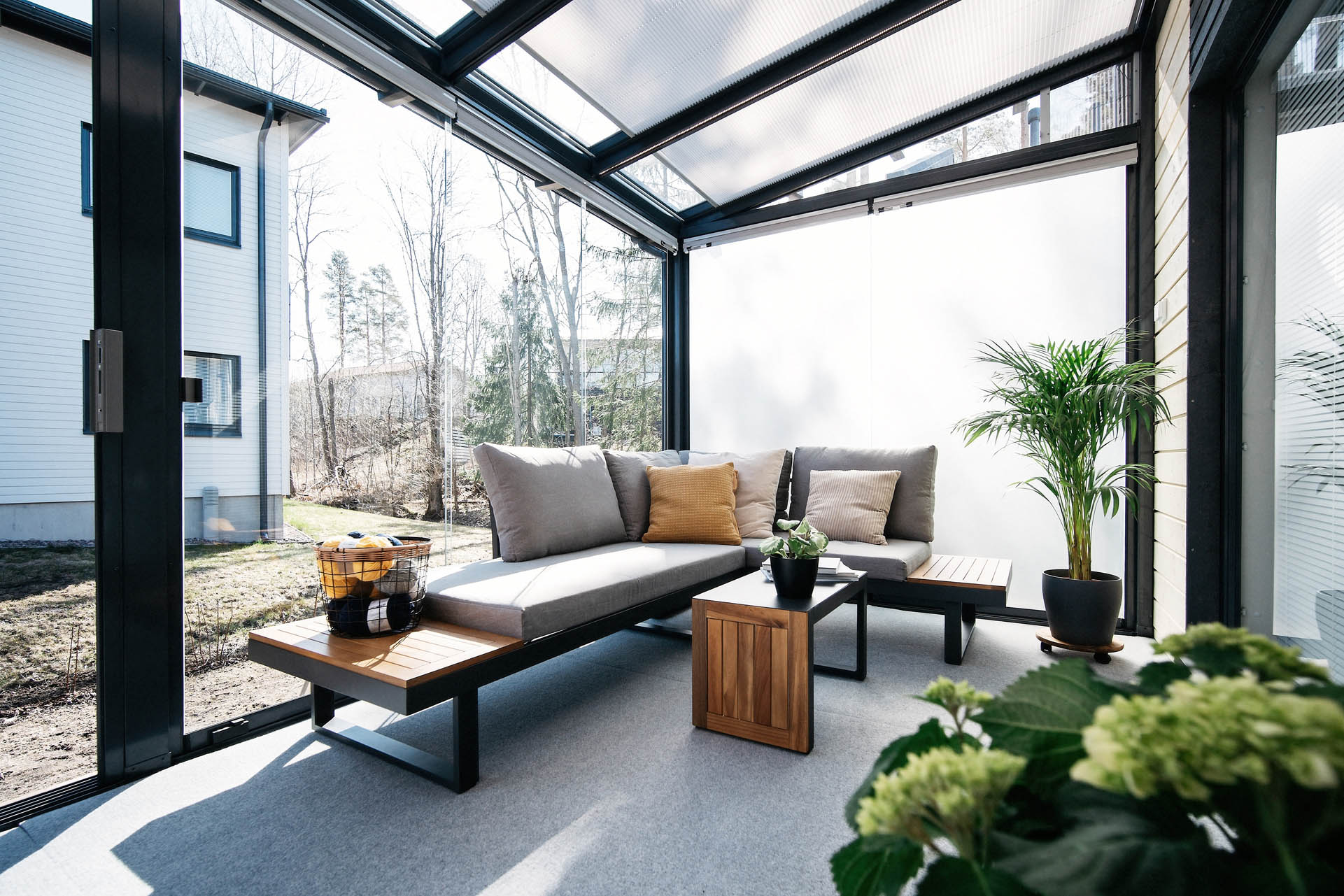 Are you a builder or renovator? Make a reservation for terrace glazing in time and save yourself a lot of trouble
Are you building a new house? Or renovating an old one? Anticipate the purchase of a glass terrace in case of future wishes and invest some time in planning. Careful planning can save large sums of money when, for example, you don't have to deal with permit matters several times. By considering aspects such as the necessary fixing points for a glass terrace and making sure the terrace base is rust-free as early as in the construction phase, a smooth installation of the terrace glazing can be ensured.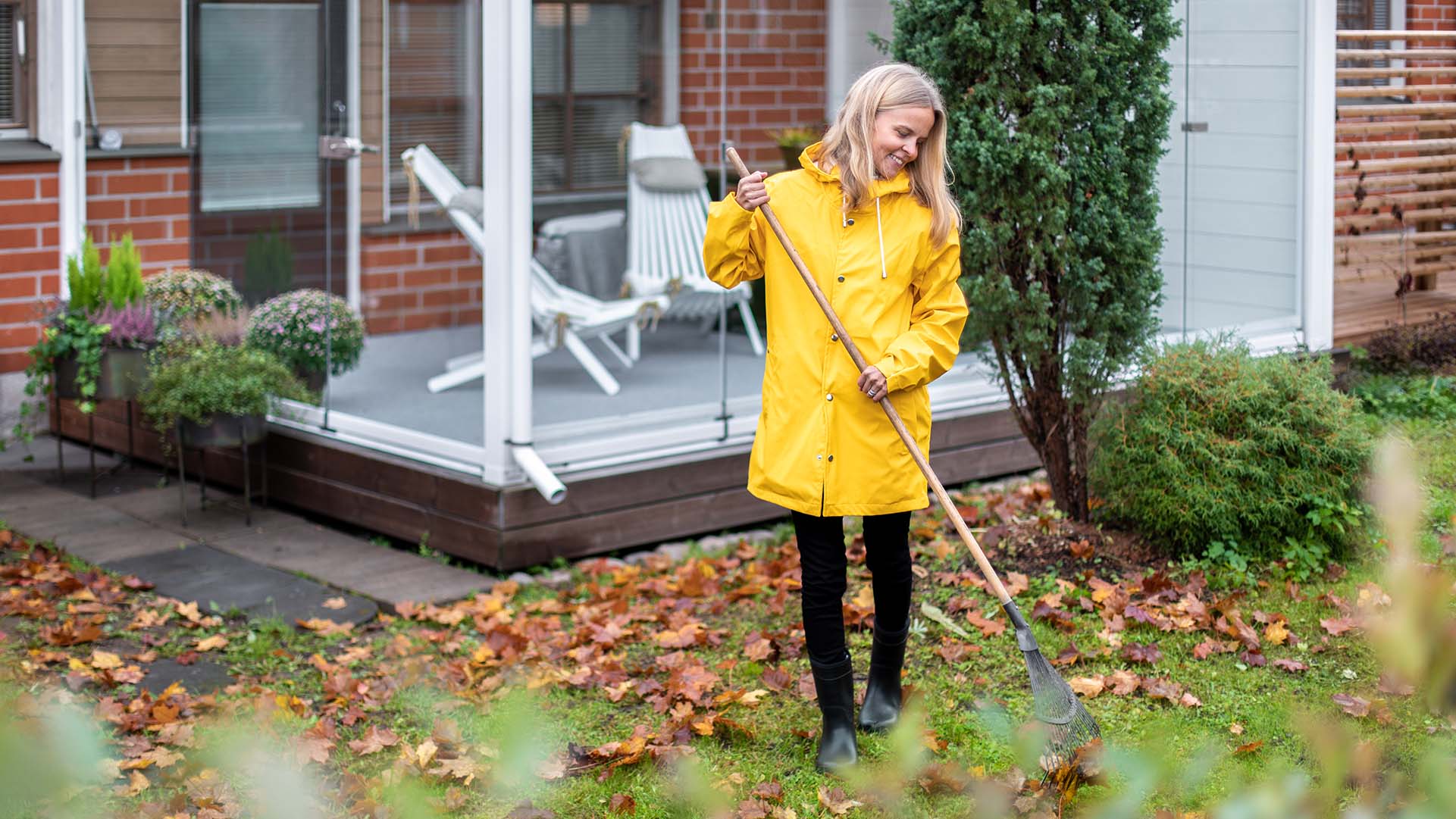 Lumon terrace glazing brings different seasons to the terrace
Terrace glazing extends the usage period of the terrace by several months each year. Enjoying the spring sun on a glazed terrace is a delightful experience. The glazing also shields against the autumn wind and rain.
The difference in the atmosphere is clearly noticeable: during spring, being in a glazed and draft-free space allows the warmth of the sun to efficiently heat you up compared to being outside. You can enjoy your yard and fresh air, but still stay warmer.
Terrace glazing also allows for more freedom in decorating your terrace. Textiles and terrace plants are kept well protected by the glazing.
You might be interested in these as well: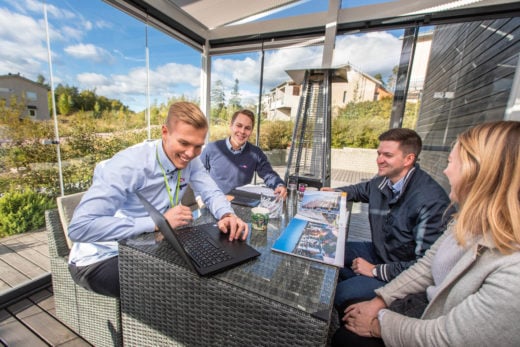 How to buy?
It's easy.
Learn more about how easy it really is.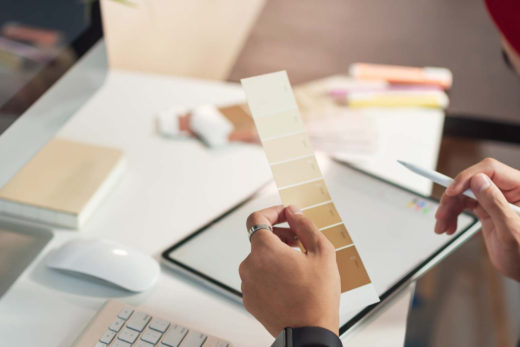 Start planning your terrace
Get inspired and see different kind of solutions for your balcony. See what others have done.