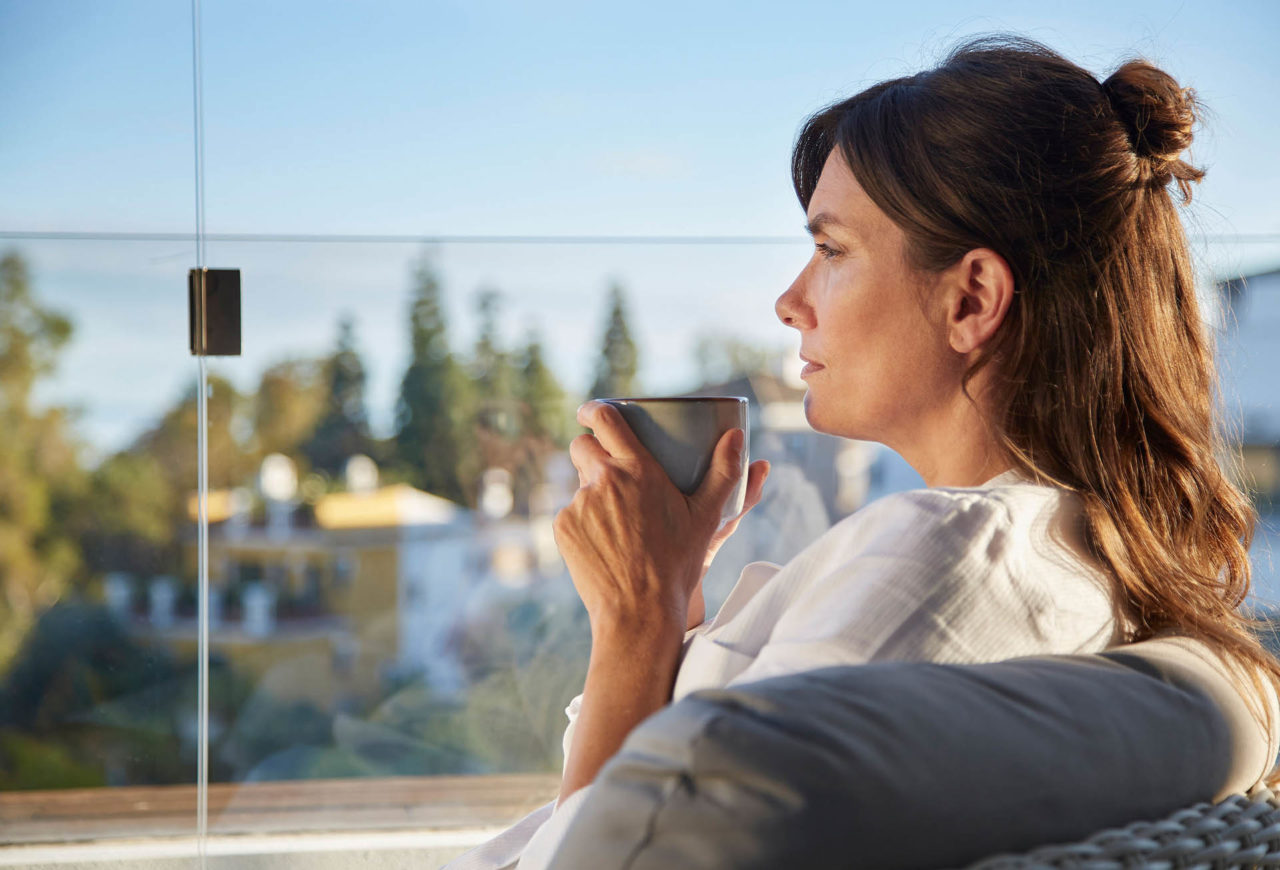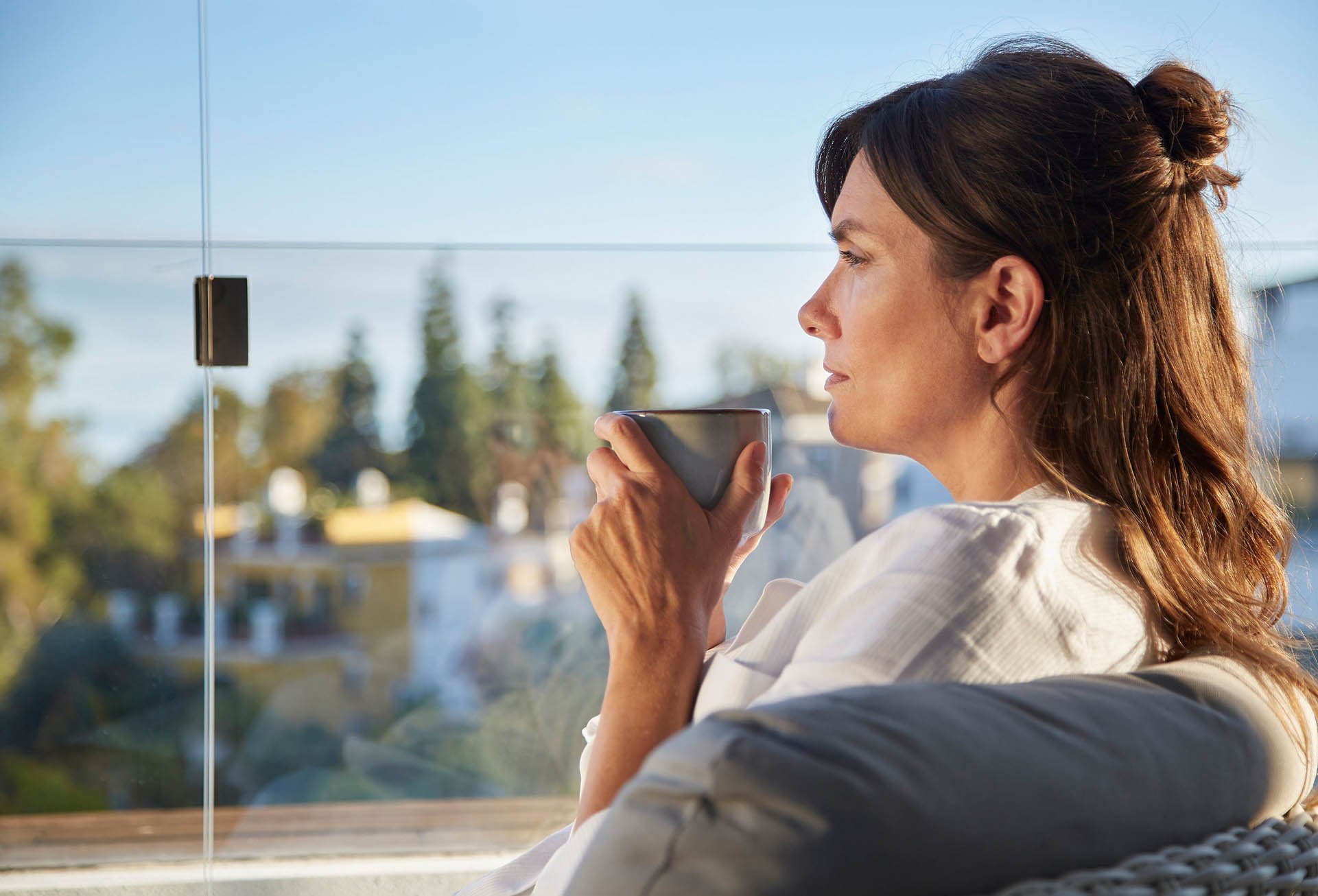 Balcony Glazing Benefits
More room for life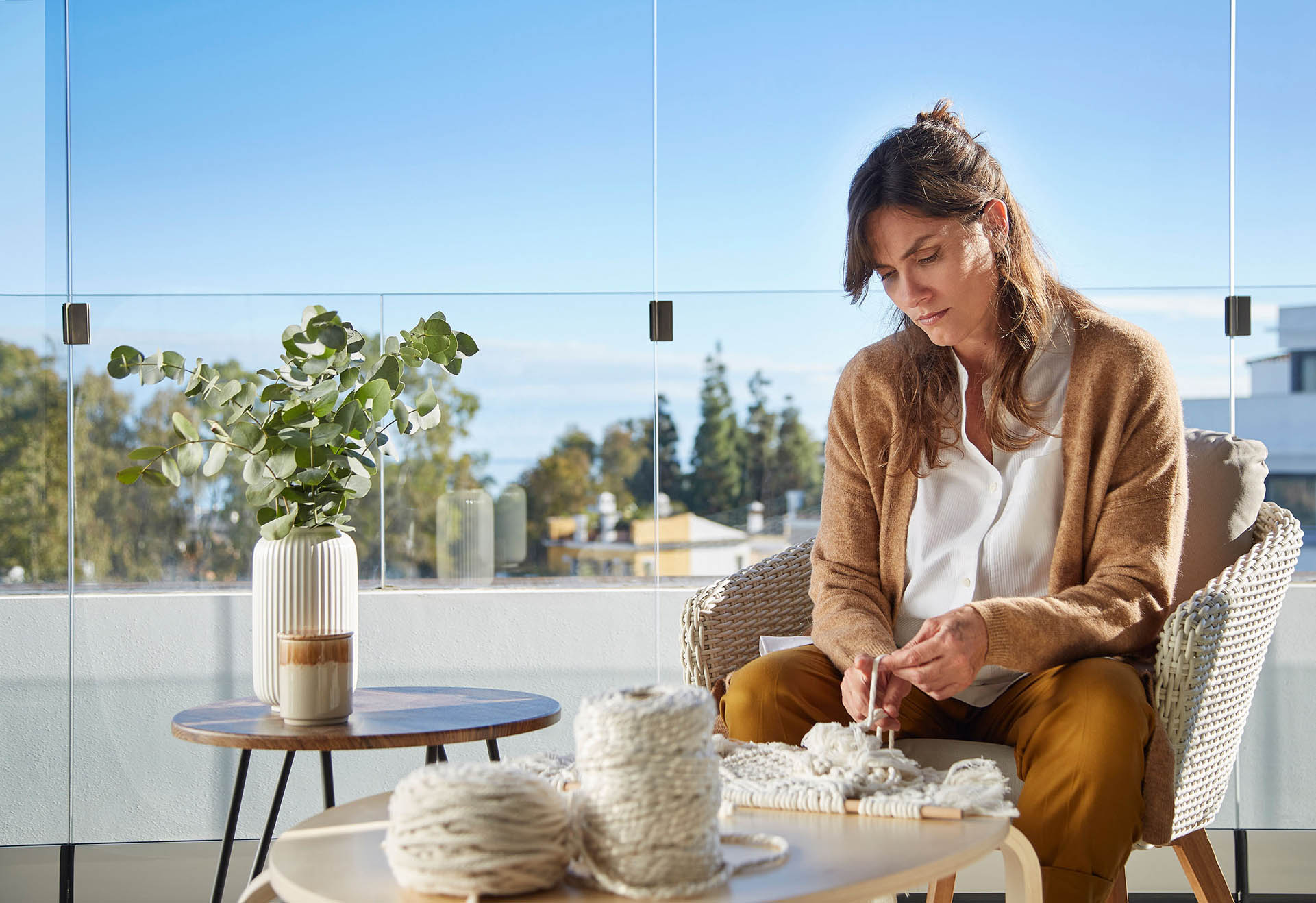 Benefits of balcony glazing
Lumon balcony glazing is a huge improvement to your home over open balcony or fixed-glazing systems. One of the biggest benefits of our balcony glazing is that they can be fully opened or closed, providing complete flexibility and comfort.

At Lumon, we know that you would love to have a place in your home where you can escape from hectic schedules and spend unique moments in tranquility and freedom. Enjoy every day on your balcony with our elegant frameless balcony glazing systems, take control of the seasons and open yourself up to more room for living.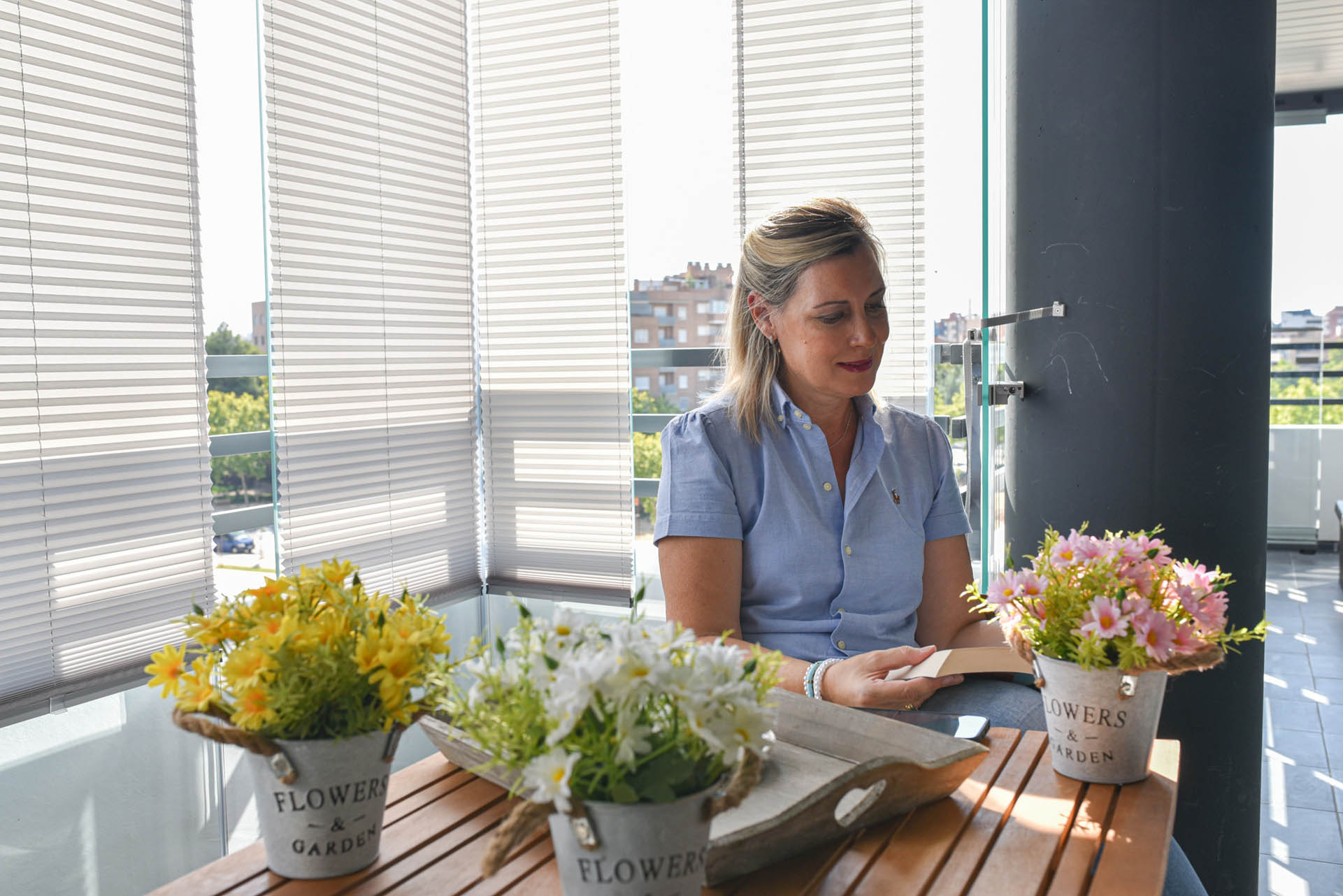 Benefit 1: Increases useable living space
When protected by balcony glazing, your balcony transforms from an occasionally useable space into one you can use at almost any time of the year.
Our system is designed for maximum comfort and is therefore easy to use. When the weather is cold, wet or windy, you can keep the balcony glazing closed for protection. When it's warm and pleasant, you can open up the balcony glazing and let in fresh air. If the weather is somewhere in between, you can have the balcony glazing partially open.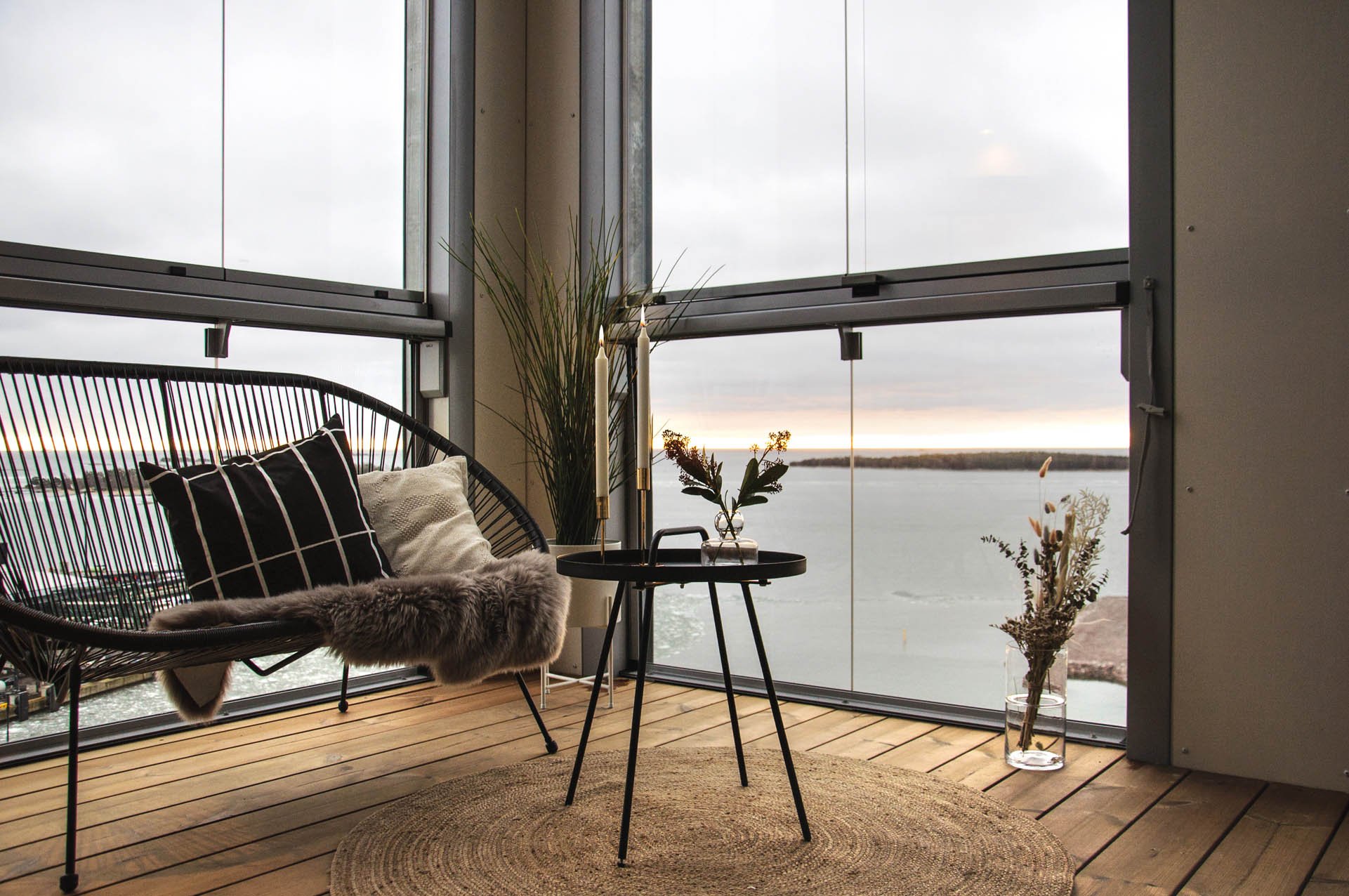 Benefit 2: Enhances security:
Balcony glazing adds an extra layer of security, deterring intruders and preventing unauthorised access to your balcony. A glazed balcony is also safer for children and pets.
At Lumon, we always use tempered safety glass in our balcony glazing systems.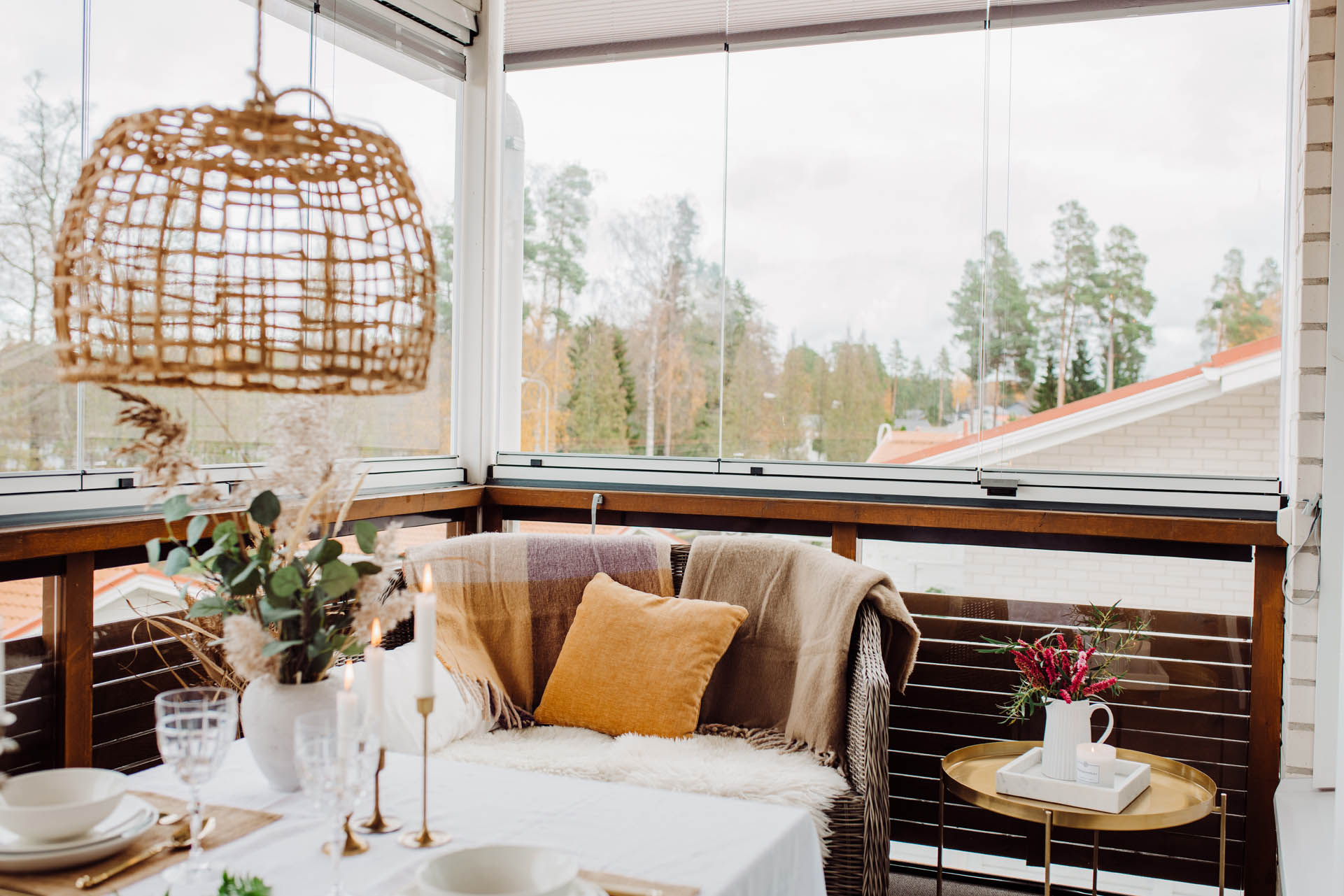 Benefit 3: Protects your balcony and furnishings:
In northern countries, like in our home country Finland, we often experience extreme temperature fluctuations, spanning both ends of the thermometer. These temperature changes can become very damaging to our balcony and outdoor furniture, which leads to increased maintenance costs. With Lumon balcony glazing, your balcony structure and furnishings are shielded from external elements, which reduces the need for repairs and maintenance.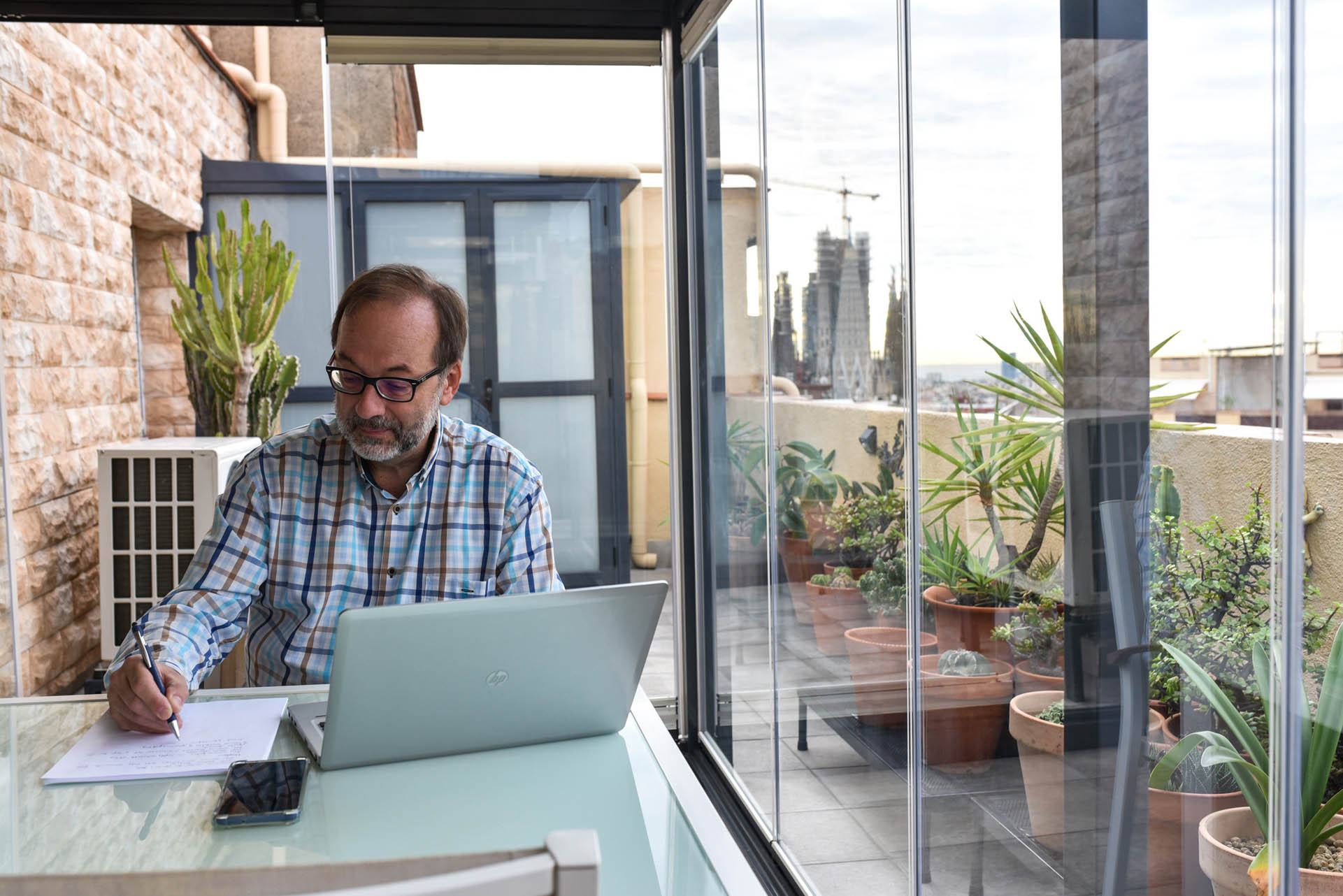 Benefit 4: Reduces noise:
Our balcony glazing not only acts as a windbreak and protects against rain, but also reduces outside noise by up to 50%, making your home more peaceful and quiet.
Read more about the noise reduction >>>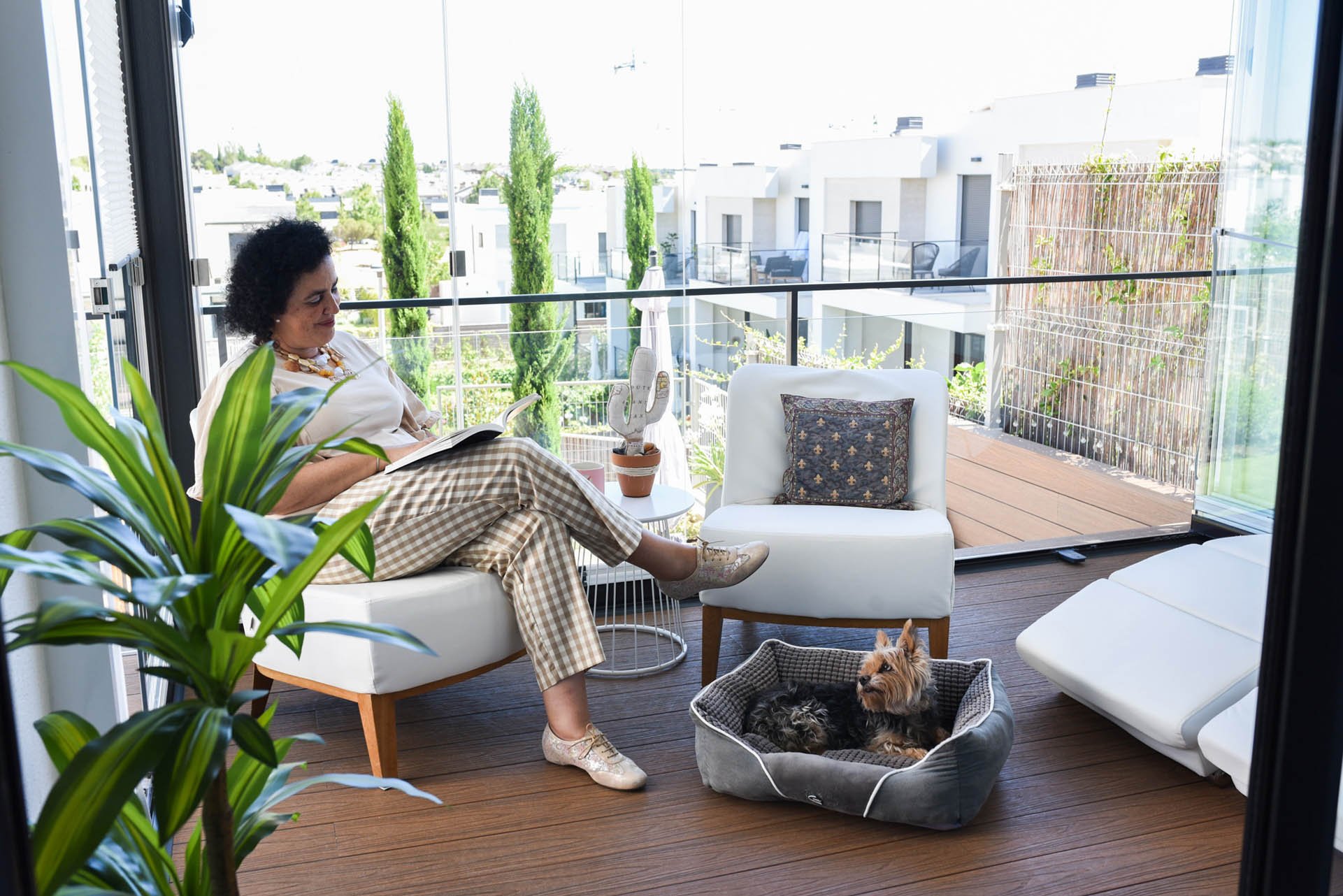 Benefit 5: Reduces energy consumption:
When kept closed during the colder months, balcony glazing reduces energy consumption, allowing you to heat your home more efficiently, with less heat loss.
No other manufacturer has Lumon's depth of experience—nor a product so thoroughly tested in labs and in real-world installations. As a result, we produce one of the most popular balcony glazing systems in the world.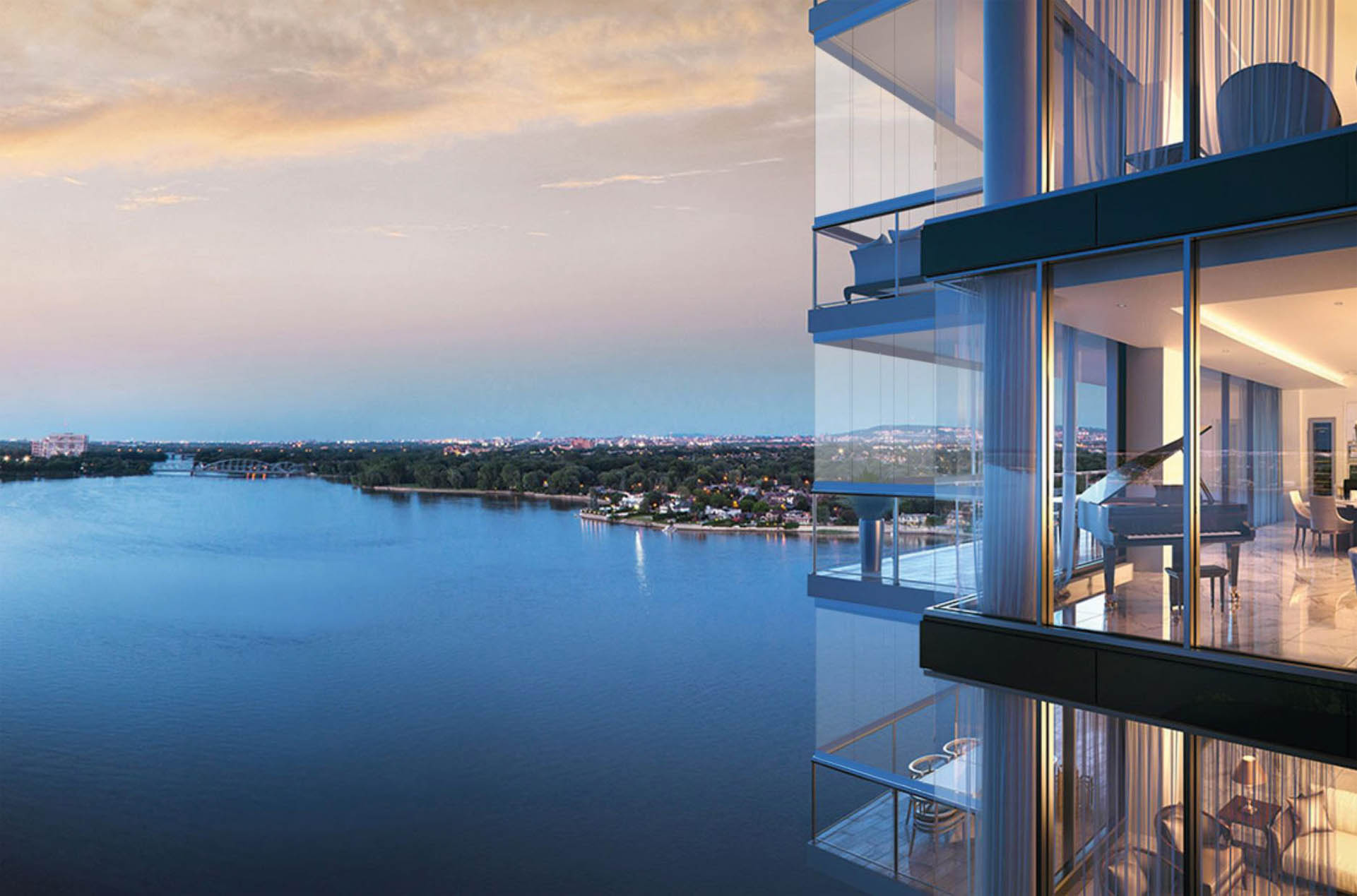 Benefit 6: Improves aesthetics:
The frameless Lumon Balcony glazing enhances the appearance of your home, adding a modern and sleek look to your balcony and facade. It requires no vertical profiles or bars, making it an almost invisible glazing system. From the inside, the view is unobstructed, and from the outside, the building facade maintains its original aesthetics.
Benefit 7: Increases property value:
Balcony glazing can add value to your property by creating an additional useable living space and increasing the appeal of your home to potential buyers.
These are absolutely amazing windows. We have them on both of our balconies and they've revolutionized our lives! Awesome!!

— Kim C. from North Vancouver, British Columbia , Canada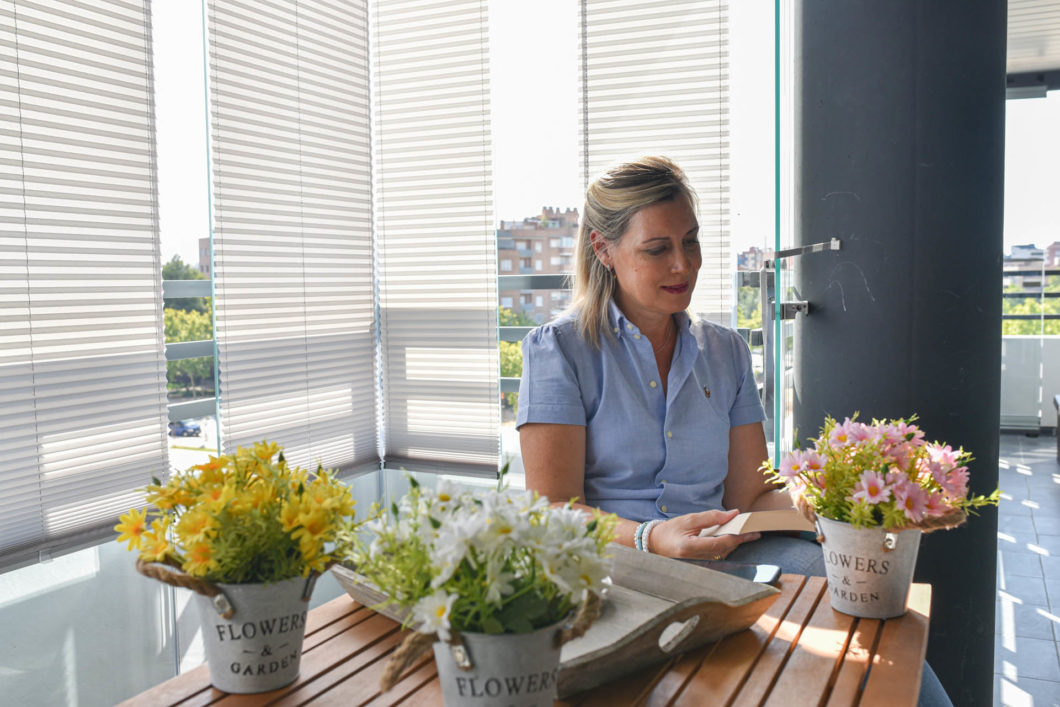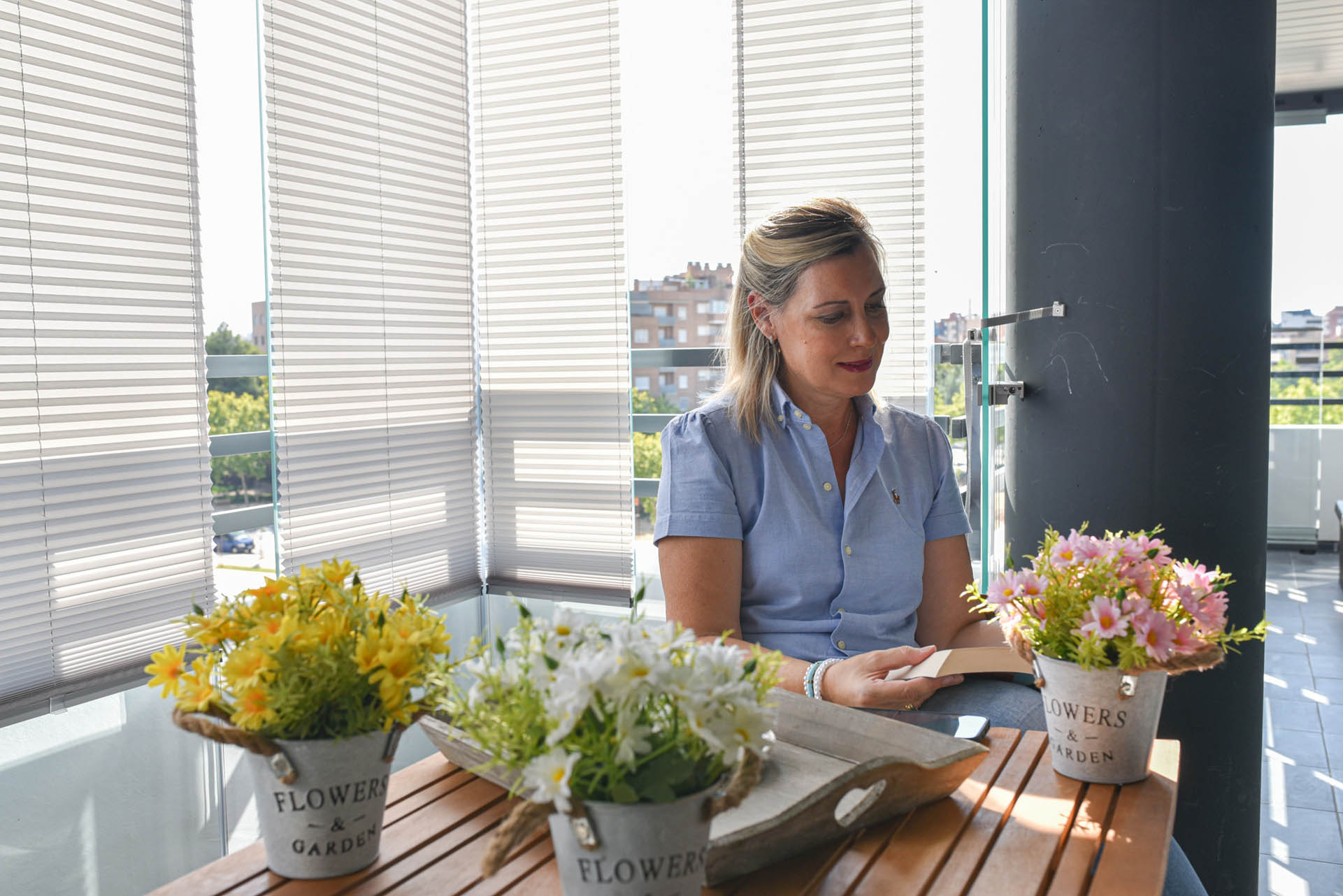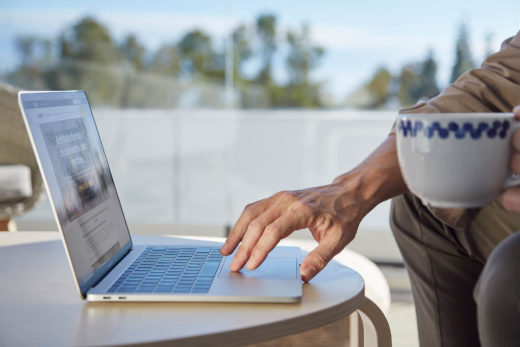 Start planning your balcony
Get inspired and see different kind of solutions for your balcony. See what others have done.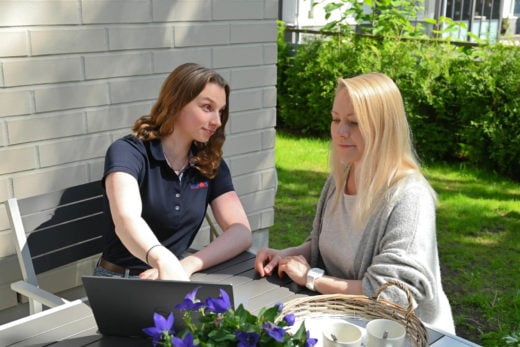 How to buy?
It's easy.
Learn more about how easy it really is.