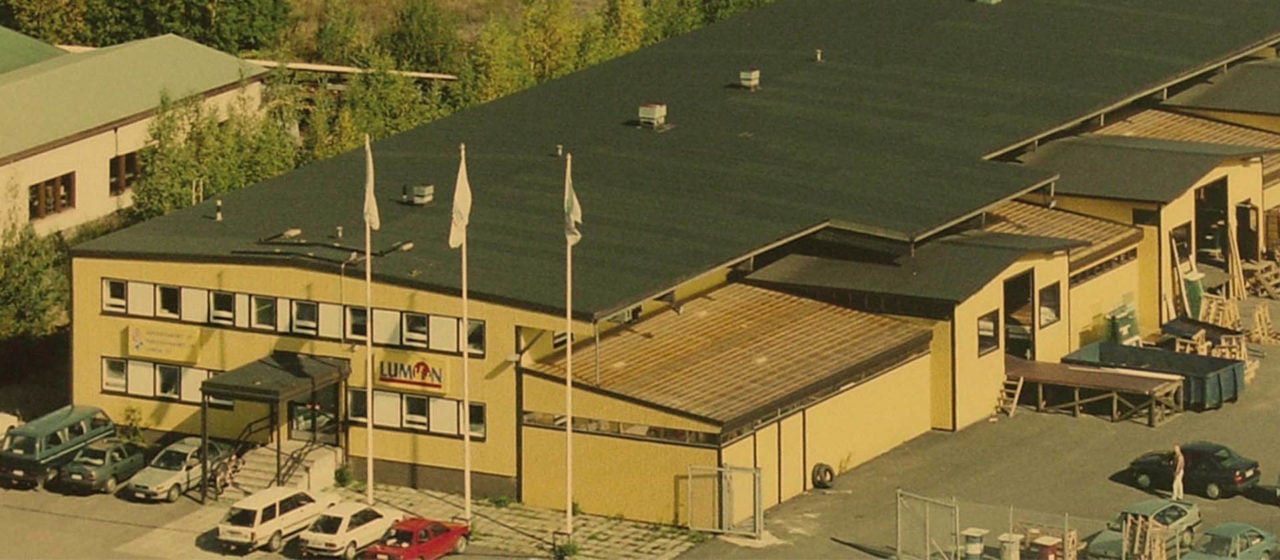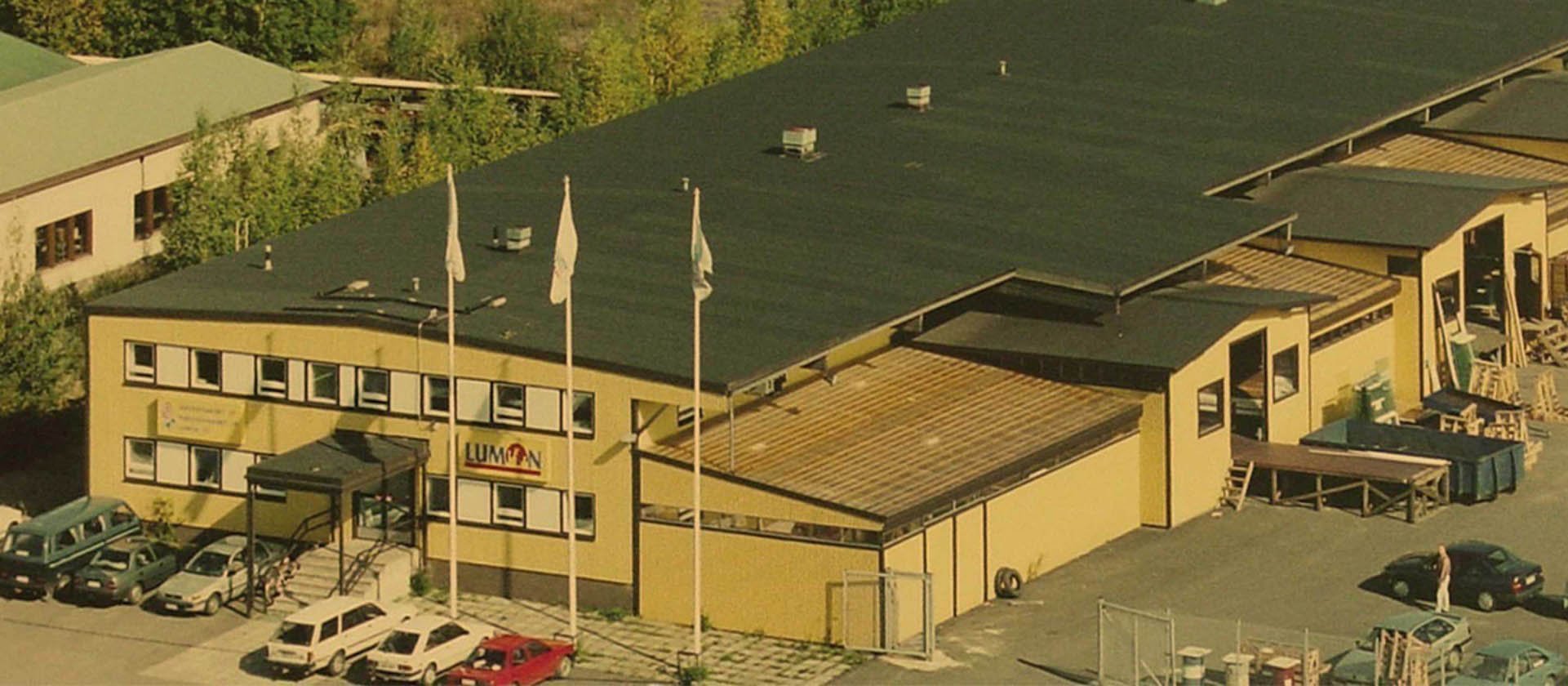 Our Story and Lumon Brand
Lumon Group
Our story begins in 1978, where Pohjois-Karjalan Lasipalvelu Ky began operating in an old chicken coop located in Outokumpu, Finland. The sounds of cackling hens were replaced by the company repairing windows for private houses. Business, however, did not get off to a great start. Hoping for a better future, the company moved to Kymenlaakso, a little to the south, in 1981. The company, changing its name to Ikkunanikkarit Ky, quickly established itself as the region's most significant window renovator for single-family houses and apartment buildings.
By the end of the 1980s, the overheating of the construction industry and the subsequent recession gave the company a novel opportunity. In 1990, a new and unique concept was born, something that had never existed anywhere in the world previously – balcony glazing! This innovation allowed balconies to switch from open, airy spaces to cosy and enclosed, all thanks to adjustable glass.
Lumon's balcony glazing quickly became a concept that, according to our advertising slogans at the time, "gave new life" to building balconies. Glazing ensured balconies were no longer unused cold spaces, collecting leaves and snow in the autumn and winter, and housing birds in the spring, but rather offered useful and recreational opportunities from early spring to late autumn.
Lumon North America
Lumon North America was founded in Canada in 2011. Starting a company, especially one that manufactures and sells custom-built products, is far from easy. Lumon Canada's started its journey from a small warehouse in Cookstown! Lumon North America's CEO, Pauli Karbach, says, "It's exciting to look at the last decade and look at the path that we have been able to walk, to get to this point. We started with two people, and now we have over 100 employees. We started with a very small operation in Cookstown, and now we've created a great company that provides service throughout Canada and USA".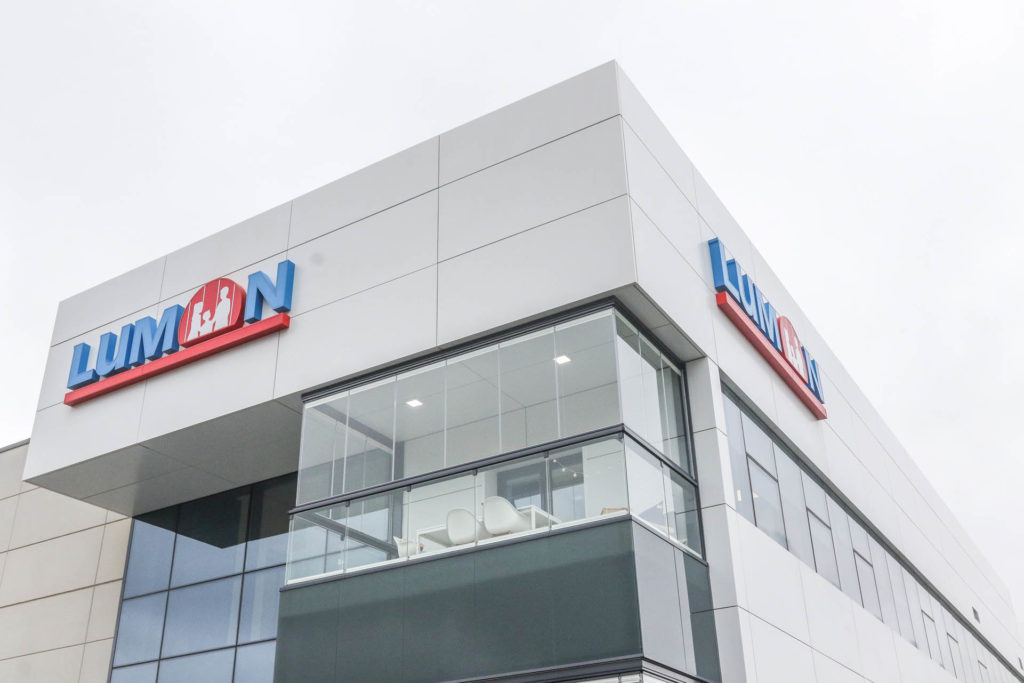 Lumon today
Lumon is known as an international professional in balcony facades and terrace glazing. Our company values continue our belief in cooperation and collective achievement, and have done since Lumon's humble beginnings. Our mission to build better homes has become a reality during our decades of sustainable growth, in addition to building better lives and a better world in over 20 countries.
Our glazing solutions transform patios and balconies into sustainable, inspiring and versatile spaces, giving more room for life. We take care of the entire supply chain, from production to sales to installation, without forgetting our numerous support functions. Taking care of the whole process also means we are near our clients throughout customer life cycles, ensuring we keep our promises. There are over 1,300 of us in the Lumon family, and we believe that the best is achieved by learning together.

Lumon has come a long way since its modest beginnings, and our journey continues.
Our mission to build better homes has become realized over decades of sustainable growth. In addition to better homes, we have built a better life and a better world in more than 20 countries, with the power of more than a million glazed balconies and terraces.