Glass verandas
Make more room for your everyday life with Lumon glass veranda. Just as weeks are made of days, life is made of moments. By enjoying everyday moments, you can make your life special. You can sit with a cup of coffee at the end of a busy day, serve dinner covered by terrace glazing on a normal Monday, or unwind with your favourite music on your terrace. Bring a touch of happiness into your everyday life!
We want your terrace to become your new favourite place where you can enjoy the precious moments of life, all year round.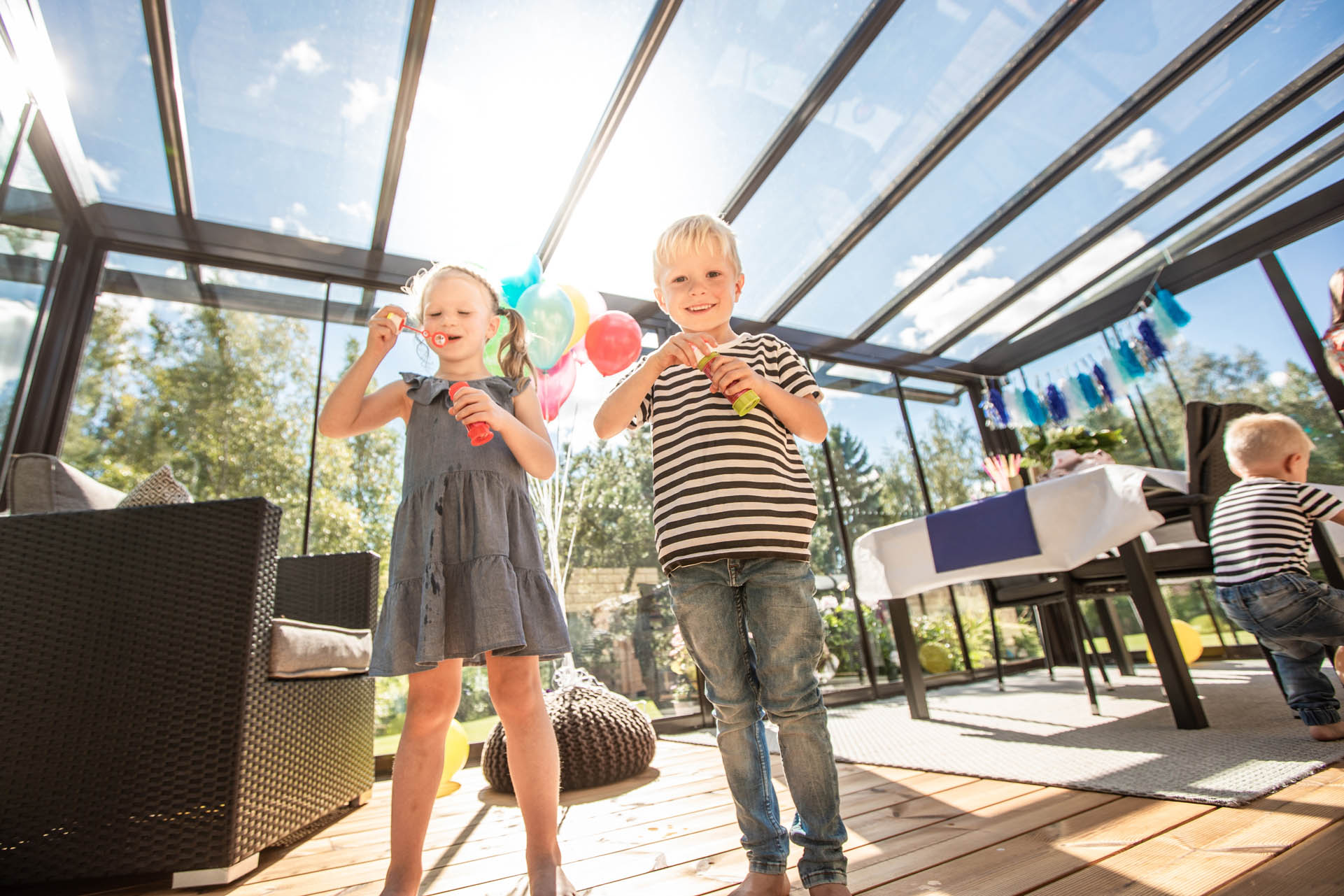 Gain extra space for your home with terrace glazing
Lumon sunroom is a stylish way to bring more space and comfort to living! It not only looks stylish, but also extends the terrace season and brings more ways to enjoy everyday life: convert that unused space into a home office, a children's playground, a small garden, a reading corner – you name it. At best, glazed terrace extends the use of the terrace by many months every year. Glazing your terrace turns it into a real multipurpose room for the whole family.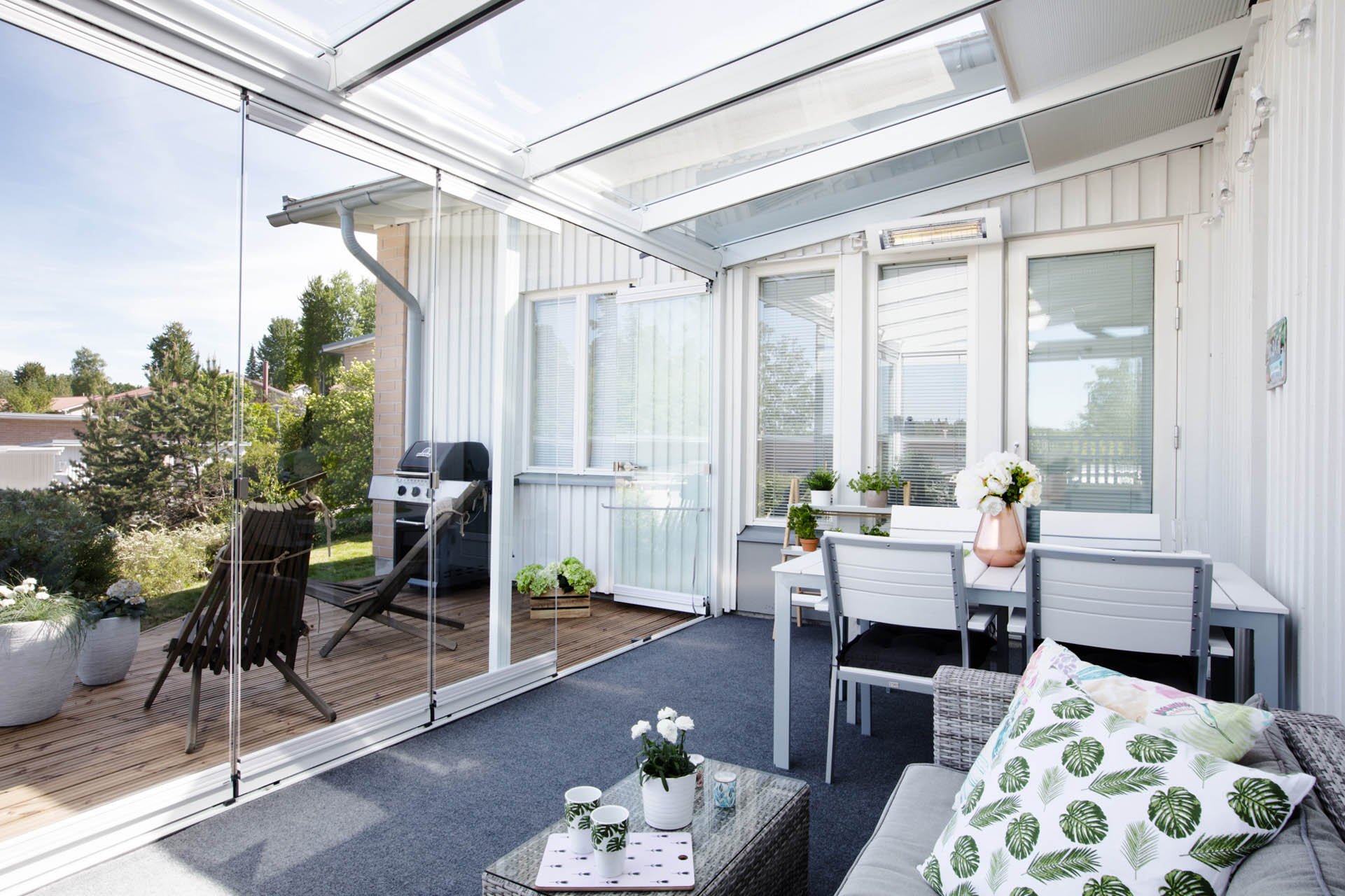 Lumon glass veranda is elegance, preservation and exceptional quality
Our frameless sunroom provides many benefits that increase the quality of your home, including more living space, reduced maintenance and repairs, energy savings and safety. Our frameless glazing systems can be opened during warm weather and closed during windy, rainy or cold conditions. Learn more about the numerous benefits of a Lumon glass veranda.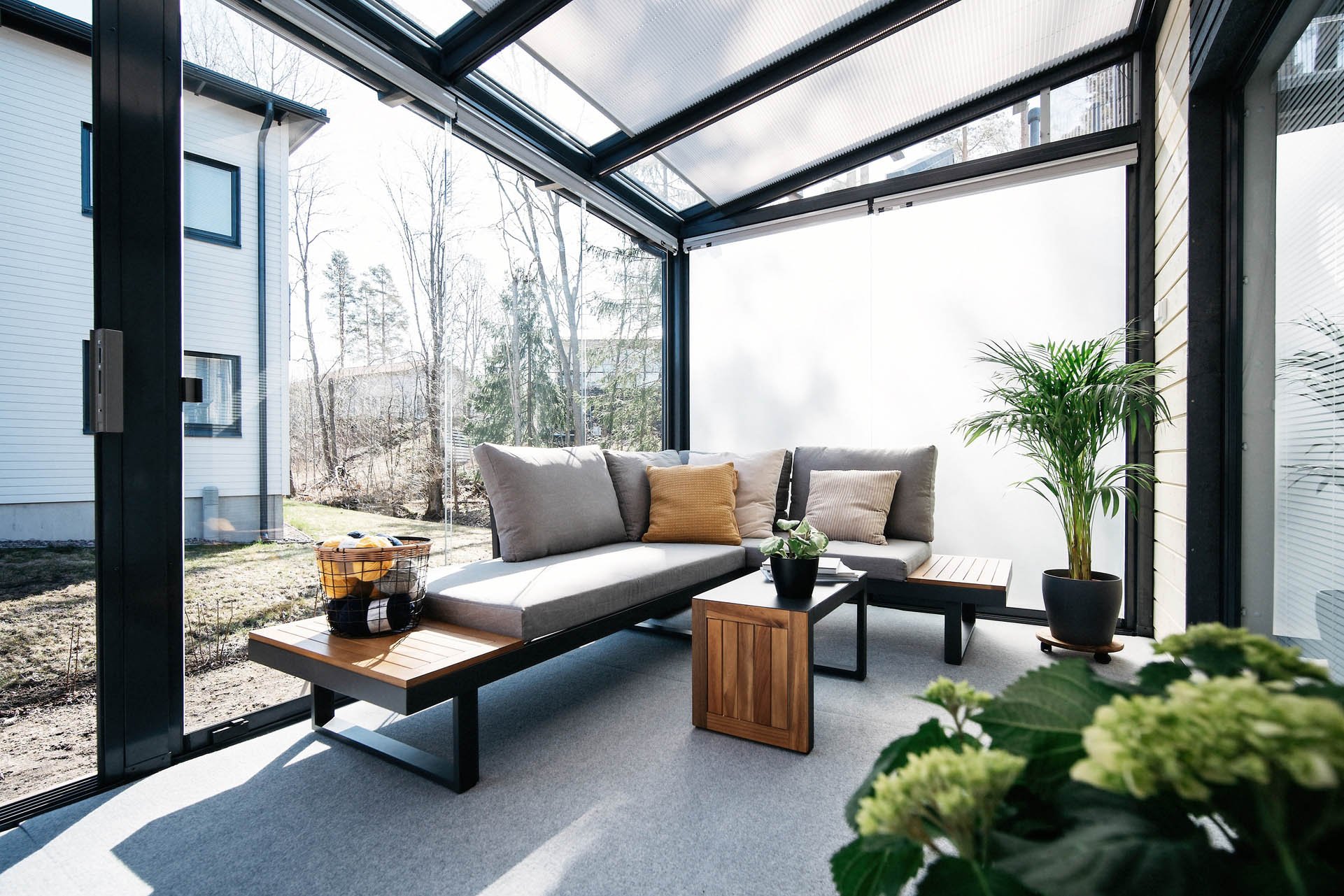 Use of space and placement of terrace furniture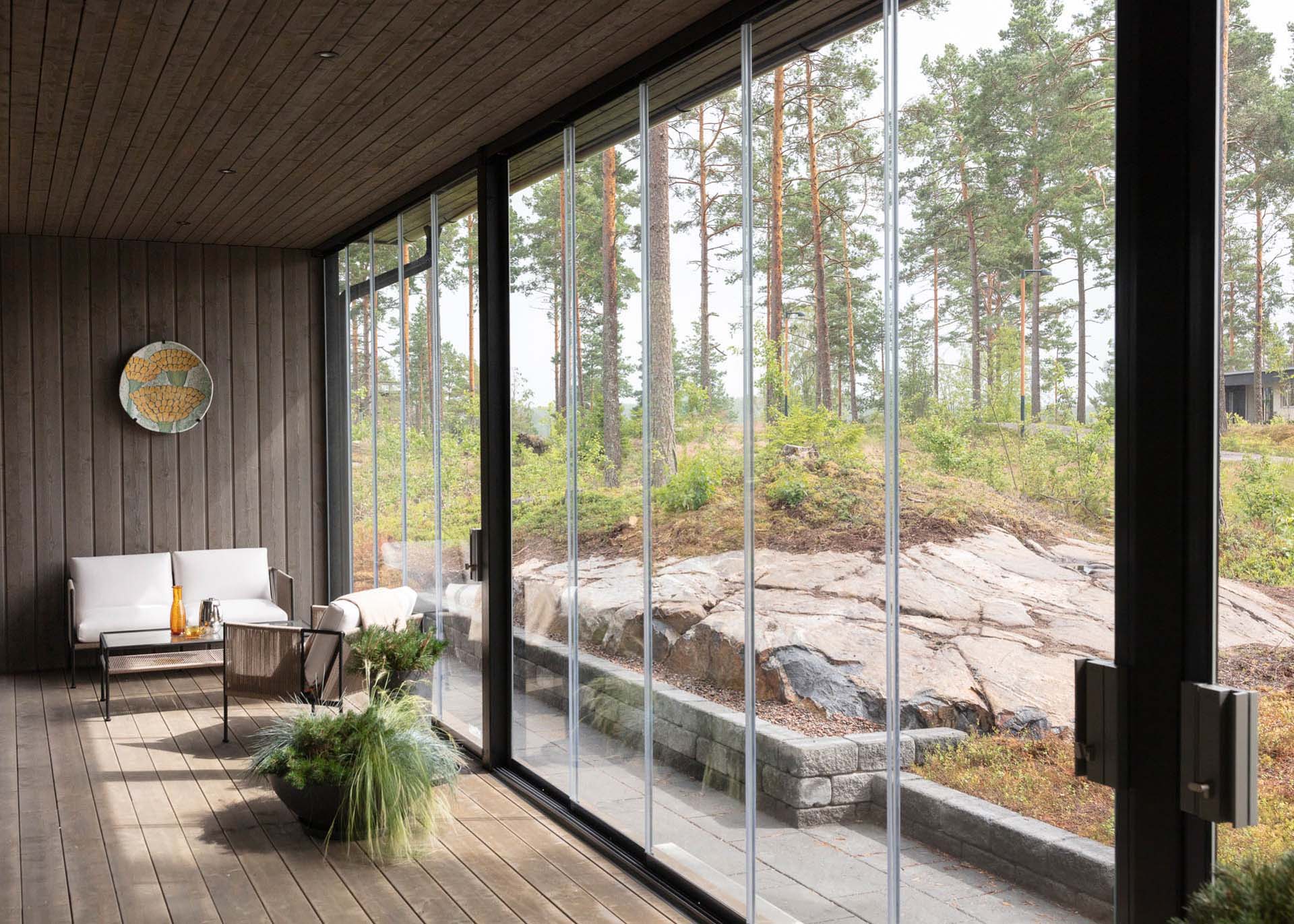 Buying sunroom – this is how it works
Buying a Lumon glass canopy is hassle-free and easy. The easiest way to make your terrace dream come true is to contact a Lumon expert who knows the glazing product inside out. If necessary, you can also ask them about foundation work and other issues related to the construction of the terrace.

Learn more about how to buy a Lumon glass veranda.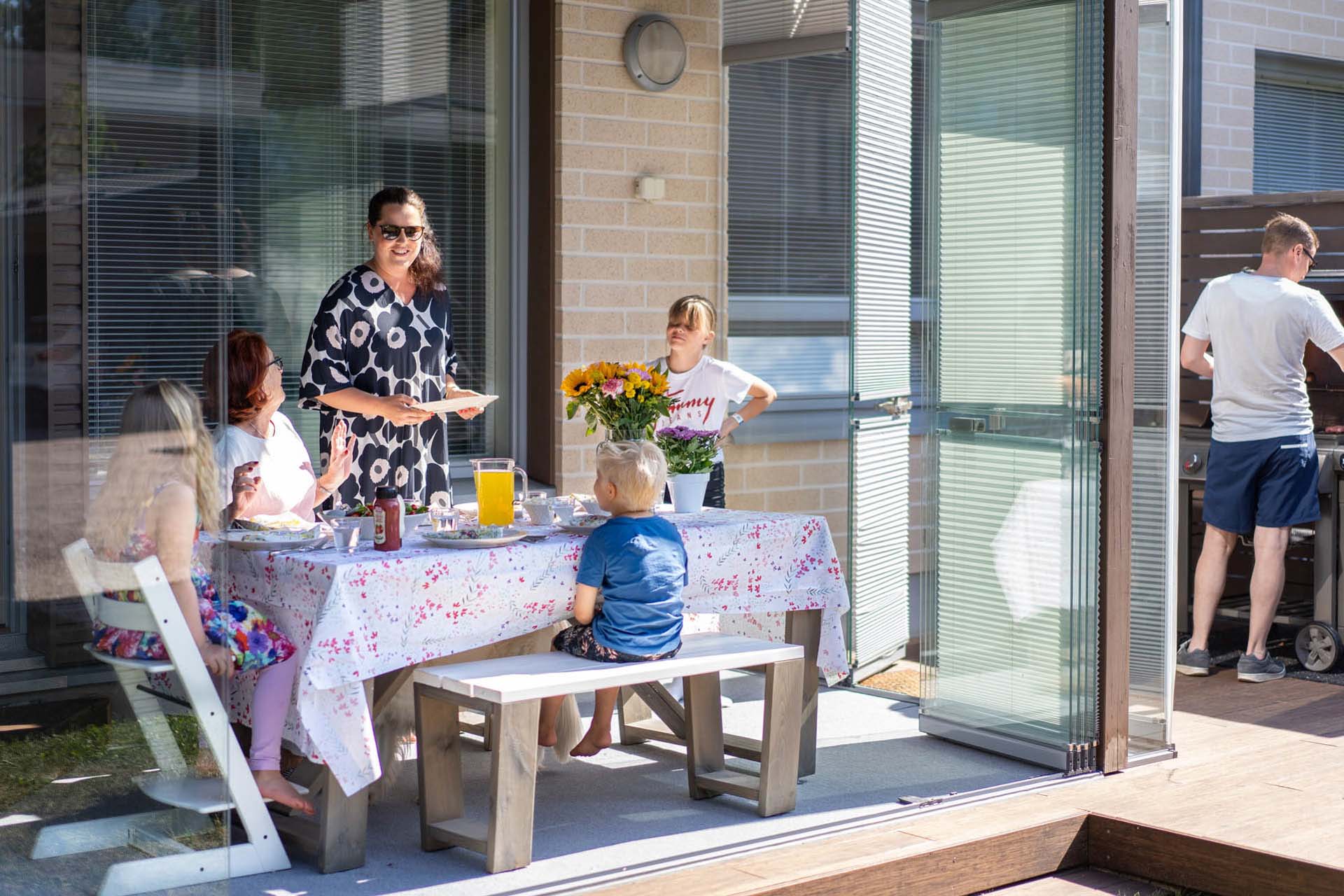 What makes up the price of a Lumon sunroom system?
The Lumon glass veranda is a high-quality, custom-made product that is always designed specifically for your own unique terrace. The price of the Lumon glass veranda is based on its high-quality materials and our service package, from design and manufacturing to installation.

The price of a glass veranda system can vary greatly depending on several factors such as the terrace, size, glazing type, space height, colour options, materials used, selected accessories, installation complexity, wind load, structural stability of the roof, flooring, and project location, to name a few.

Contact us
"*" indicates required fields
More room for life