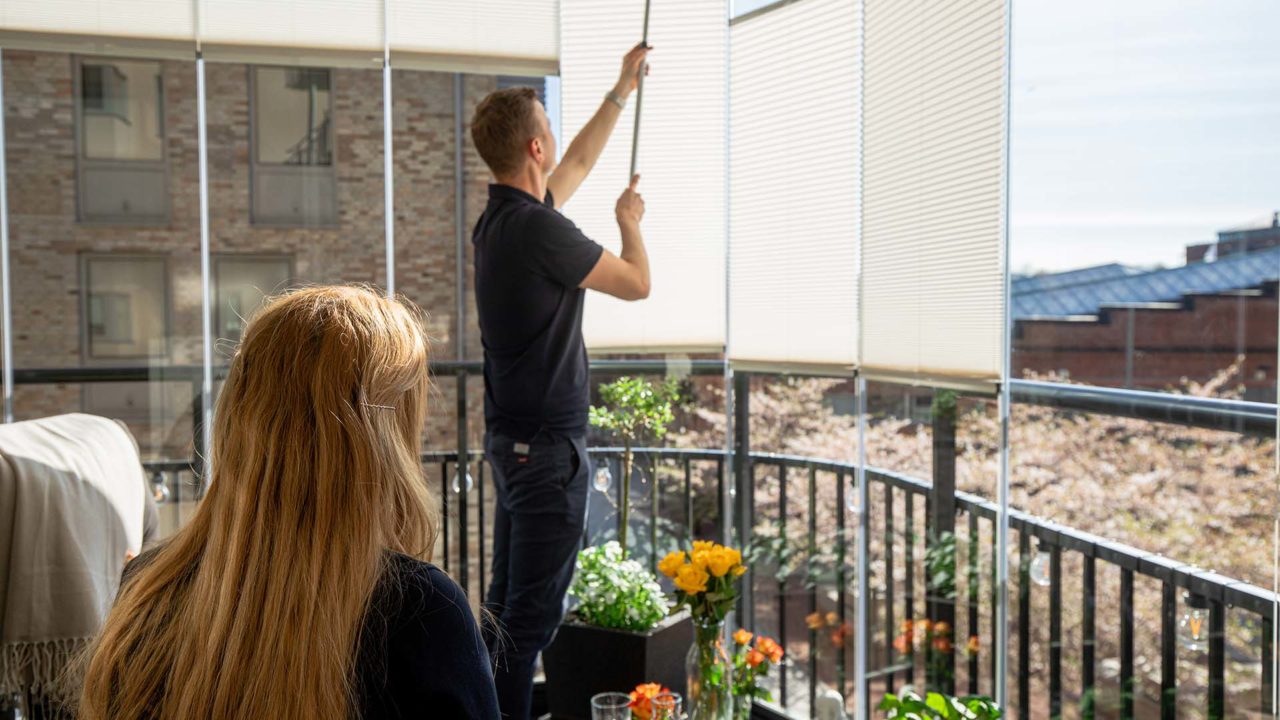 Visor Blinds
The perfect privacy and heat management solution with Lumon Glazing
Pleated Visor blinds are the perfect solution for your balcony, patio, or ceiling needs, offering both sun protection and privacy. Tailored to fit each individual glass panel, the blinds move in unison for a seamless look. Not only do our sun blinds add a touch of style to your space, but they also provide optimal control over light and UV ray exposure, ensuring your privacy when needed. The exterior of each blind is crafted with a metal film layer, which effectively reflects sunlight to keep your balcony cooler.
Adjusting Visor blinds is a breeze. High glazing and roof blinds come with a telescopic adjusting rod, while low glazing and railing blinds are equipped with small adjusting handles for easy use. One of the top features of the Visor pleated blind is that it can be fully opened from top to bottom and from bottom to top. This is an excellent solution when a window, glass door or wall needs to be partially protected. The easy-to-use blind can be closed and opened quickly if necessary.
Available with translucent, opaque or completely blackout fabric
Visor Blind is available with translucent, opaque or completely blackout fabric. Light-colored wicking fabrics in particular let natural light through, so that the room does not get dark, even if the blinds are completely closed. Opaque fabrics are dense and provide effective vision protection. The darkening honeycomb fabric does not let any light through.
The color scheme of the blinds is Scandinavian. Ten color options are available, including off-white, sand, dark gray and khaki.
The blinds have narrow and inconspicuous top and bottom profiles. The fasteners are not visible, but hidden behind the lower and upper profiles.
Visor Blinds can be installed on openable and fixed windows as well as on casement windows and sliding glass doors. The blind stays in place and does not move on the surface of the glass when opening or closing the door or window.
Made of polyester fabric, the Visor Blind has a neat appearance and will return to its shape even if it is wrinkled by hand. Visor Blinds are significantly more durable than traditional aluminum slatted blinds.
As a soft material, the blind fabric also acts as an acoustic element.
Pleated Visor Blinds are easy to maintain. Vacuuming and wiping with a damp cloth is usually sufficient for cleaning. If necessary, the blind can also be washed with water.
The blind has no hanging cords or pegs. It is therefore child-safe, but also looks neat.
Fireproof solutions are required in many premises. Almost all products in the Visor range also have a fire-resistant option to choose from. Eight of the ten colors of the blinds and one color of the honeycomb fabric are available as fire-resistant fabric.
Visor Blinds have an Öko-tex certificate, and are produced in Finland.
All Visor Blinds are made to measure. The delivery time is fast, 5-10 business days even in larger projects.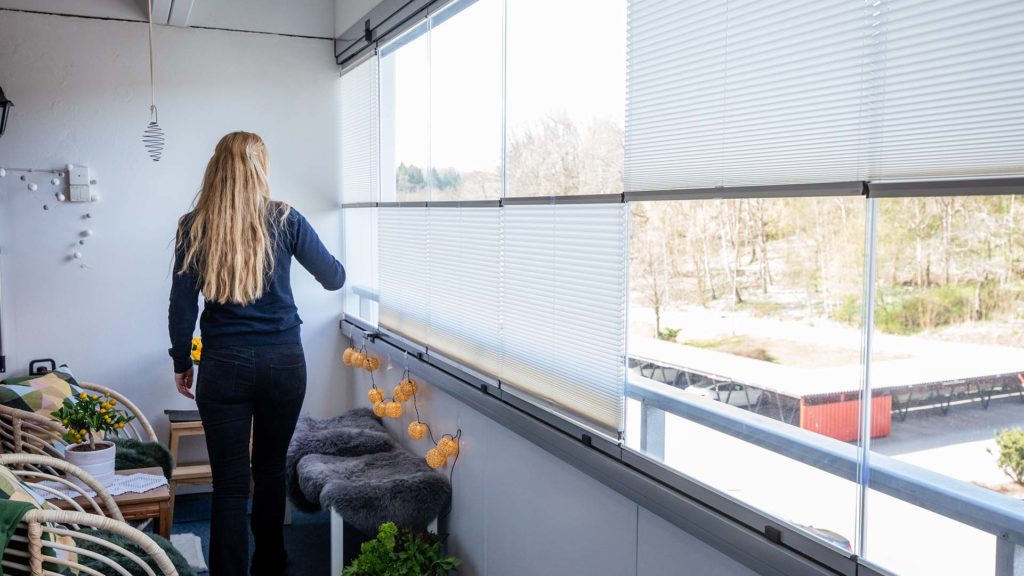 Privacy and sun protection for your balcony or patio
Visor Blinds also offer the same good features for glazed balconies and patios. They act as vision protection and guard against sunlight. Visor Blinds help keep the temperature lower compared to the sun shining directly on the balcony. This increases coziness and gives opportunities to enjoy more of the additional space offered by the balcony.
In an apartment building, similar balcony blinds in the apartments create a unified and stylish look for the building.
The sun protection provided by blinds affects not only comfort but also energy costs. When the sun doesn't shine fully into the interior, it significantly reduces the need for cooling.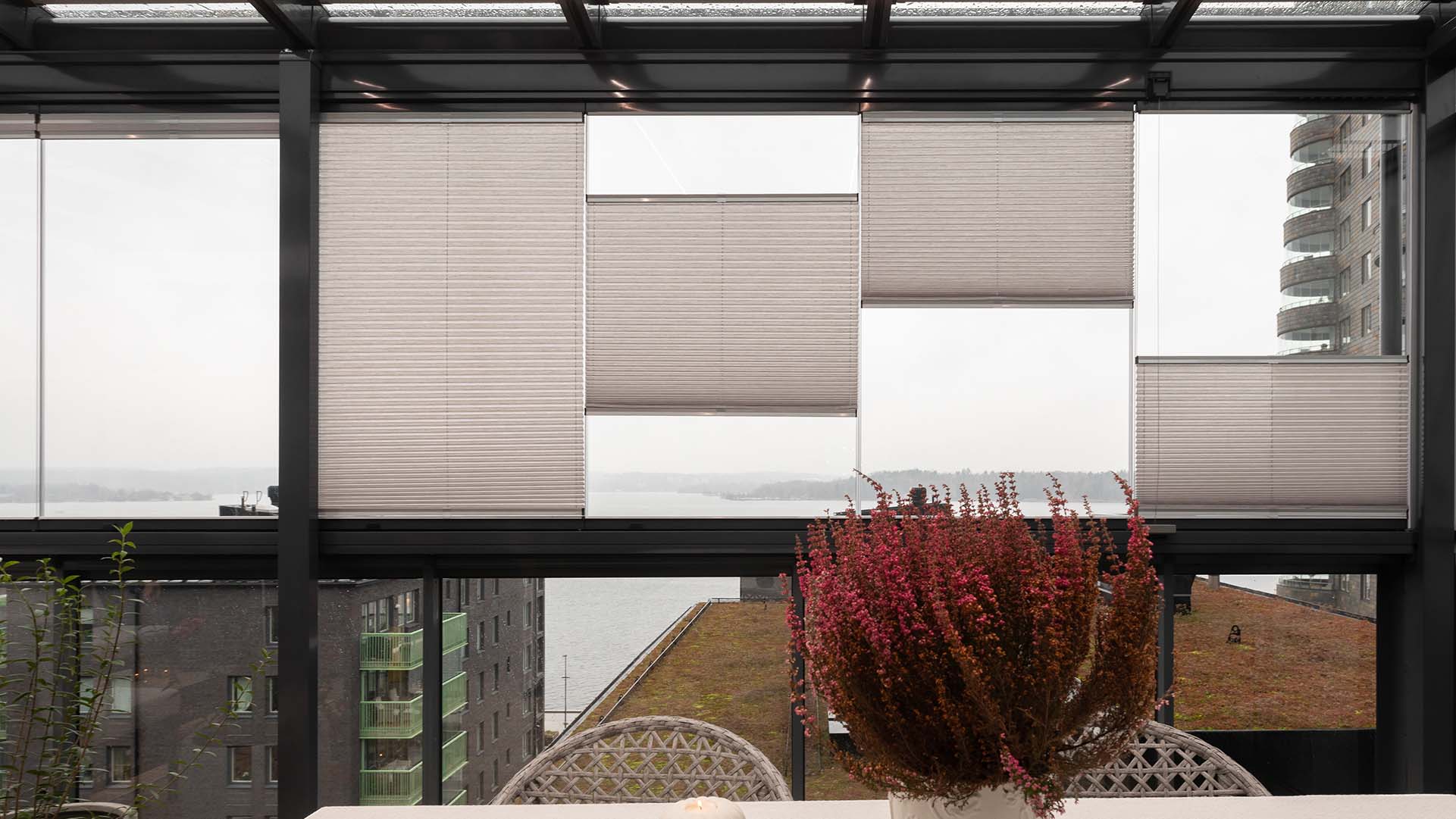 Patented fastening system
Thanks to the patented quick fasteners, Visor Blind is easy and quick to install. Fixing, for example, to balcony glass can often be done without tools or drilling.
The design of the window glass slat does not matter, the Visor Blind can be installed on straight, slanted or shaped window frames. An installation service is also available, which is especially popular in project areas. The blinds can also be easily installed on the inside of MSE windows that can be opened, as the blinds' fasteners only require a glass strip about 7 mm wide.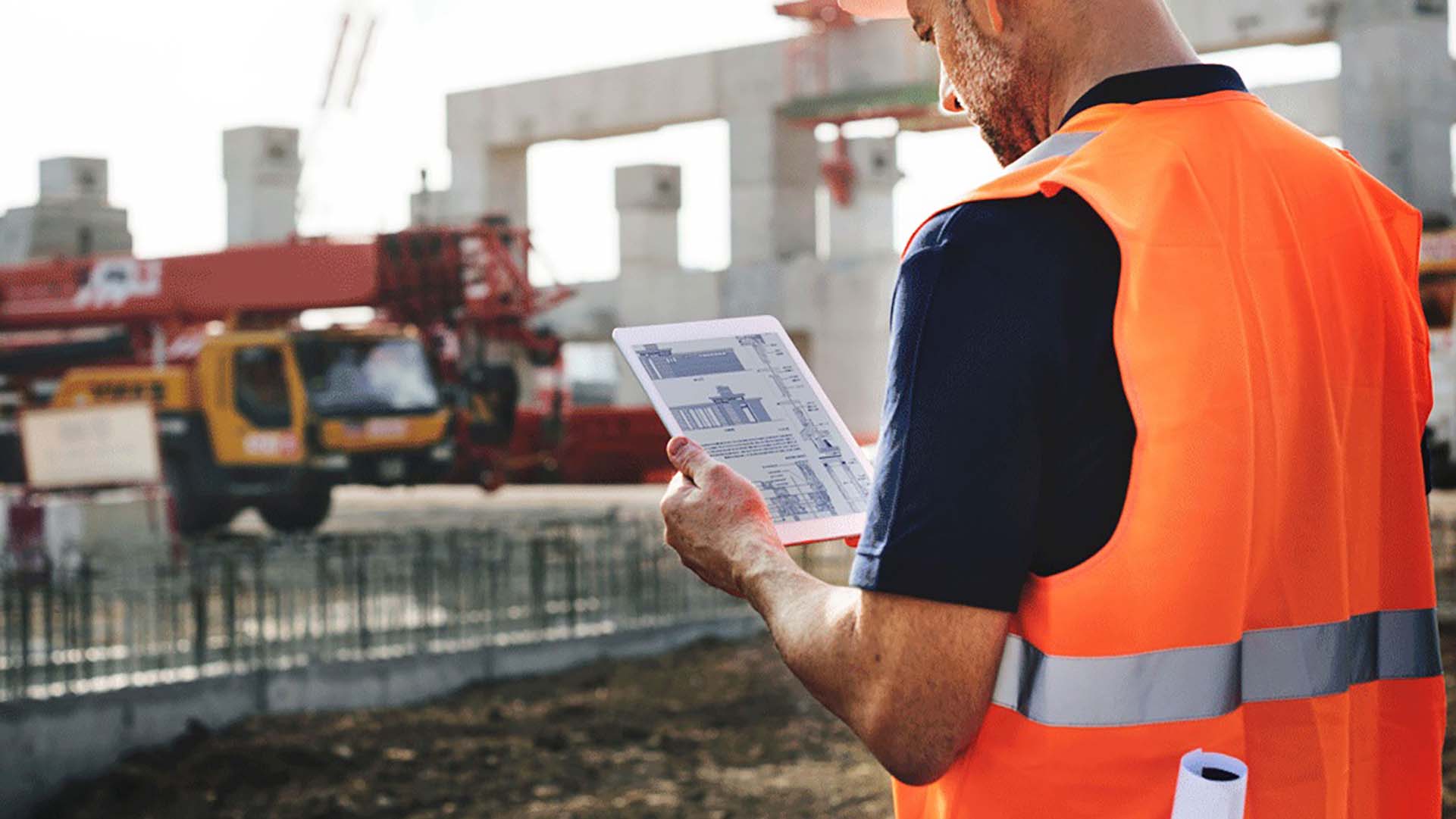 Visor objects for ArchiCad and Revit
The Visor ProdLib library contains GDL design objects for ArchiCad and Revit programs for designers and architects. With the help of objects, adding blinds to plans is easy and effortless. The ProdLib library can be used as a separate program or integrated into the design software.

Ask for an estimate or more information
We are happy to help on any questions regarding our products and solutions on all project phases.