At Lumon, we've been designing, manufacturing and installing glass balcony façades for over 40 years. Decades of research and product development are evident in the quality and design of our glass balcony façades all across Canada! What makes us unique is that Lumon stands close to it's roots with Scandinavian designs and increased usability. Lumon's international success speaks for itself! You can see some of our stunning façades here.
Our glass balcony façades are unrivaled in style, appearance, functionality and security. As our 1,000,000-plus customers can attest, they're also simple and easy to use. Let's dive in and have a look at why Lumon is a synonym for balcony glazing in countries like Finland and Spain.
Our balcony facades are rigorously tested
Our balcony facades have been thoroughly tested in laboratory and "real world" conditions. We've installed hundreds of thousands of them around the world, making our balcony façade system one of the most popular on the planet.
Our balcony facades don't count as permanent enclosures
Because our balcony façades can open and close, they aren't considered a permanent enclosure and don't count toward gross floor area.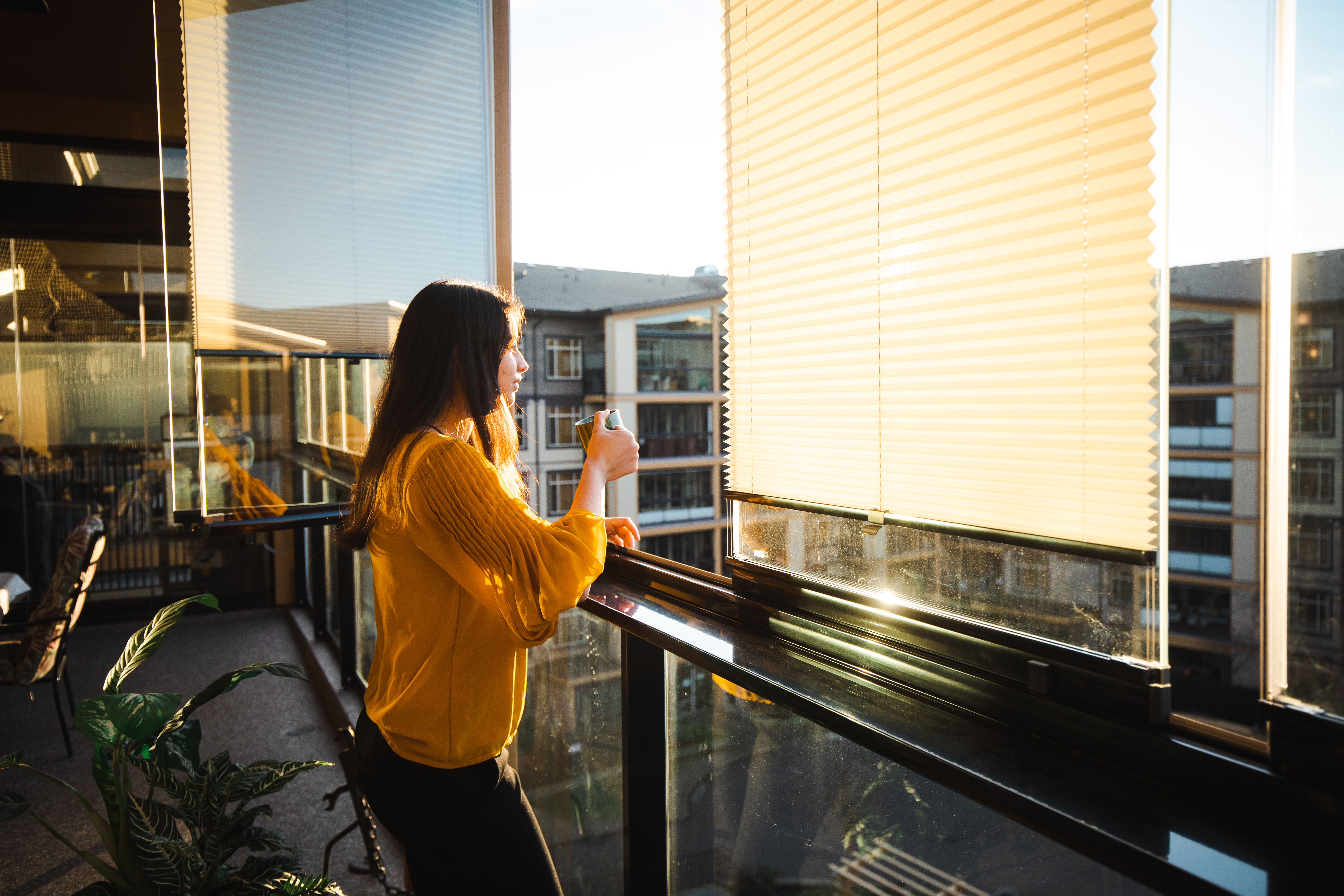 We care about the environment
We're a green company that takes environmental responsibility seriously and meets LEED standards. We design our products to have a big impact on the world—not the environment!
Our products are energy efficient, free of many toxins, and made from highly recyclable materials like glass and aluminum. Because of these efforts, we're proud of having a negative carbon footprint. We're equally proud that once installed, our balcony glazing can result in significant energy savings.
We have our production facility in Canada
We have a production facility in Vaughan, Ontario, just north of Toronto. Thanks to our permanent presence in Canada, we understand Canada's unique environmental context and regulatory setting. Our presence also means we are able to make adjustments to the glass panels and replace any defective parts quickly.
Our balcony facades are CCMC approved
Lumon balcony façades have been approved by the Canadian Construction Materials Centre (CCMC). Our balcony façades also have CE marking from the EU, another indicator of superior quality. Our balcony façade system has also been awarded European Technical Approval (ETA-06/0019). 
We respond to your needs
As an architect, property developer, property manager or business owner, we understand that to make your project easier, you'll need quick, effective and efficient ways to include our product in your projects. Lumon's representatives are trained to listen to your needs and apply their product knowledge and technical experience to make your experience a good one. Along with that we also provide additional tools and services to make your project management easier. This makes Lumon the best and most reliable partner for your balcony glazing needs!
Right from the top of the company to the bottom we have found tremendous service. We have found everything from the purchasing side to the installation side and then to the warranty side—we've got experience now with all three elements, and we've found Lumon to be very good.

— Shawn Bouchard, VP, Quadra Homes