As townhouse developments continue to become the new standard in family living, empty spaces found in detached homes are sacrificed to thoughtful design and efficiency. These developments seem to blend aspects of condominium and detached living with the addition of (sometimes multiple) balcony spaces with the benefit of a backyard, albeit, smaller in size compared to a standard 1,450 SqFt house.
For developers, finding an edge is key to attract buyers. Quadra homes decided to not only include Lumon glazing systems on the condominiums, but to include it on their townhouse addition to the development, which is a first for Lumon Canada. Our relationship with Quadra goes back to 2012 with our first developments in Langley to now, over 1800 condominium units. This development spans thirteen units in three different row homes.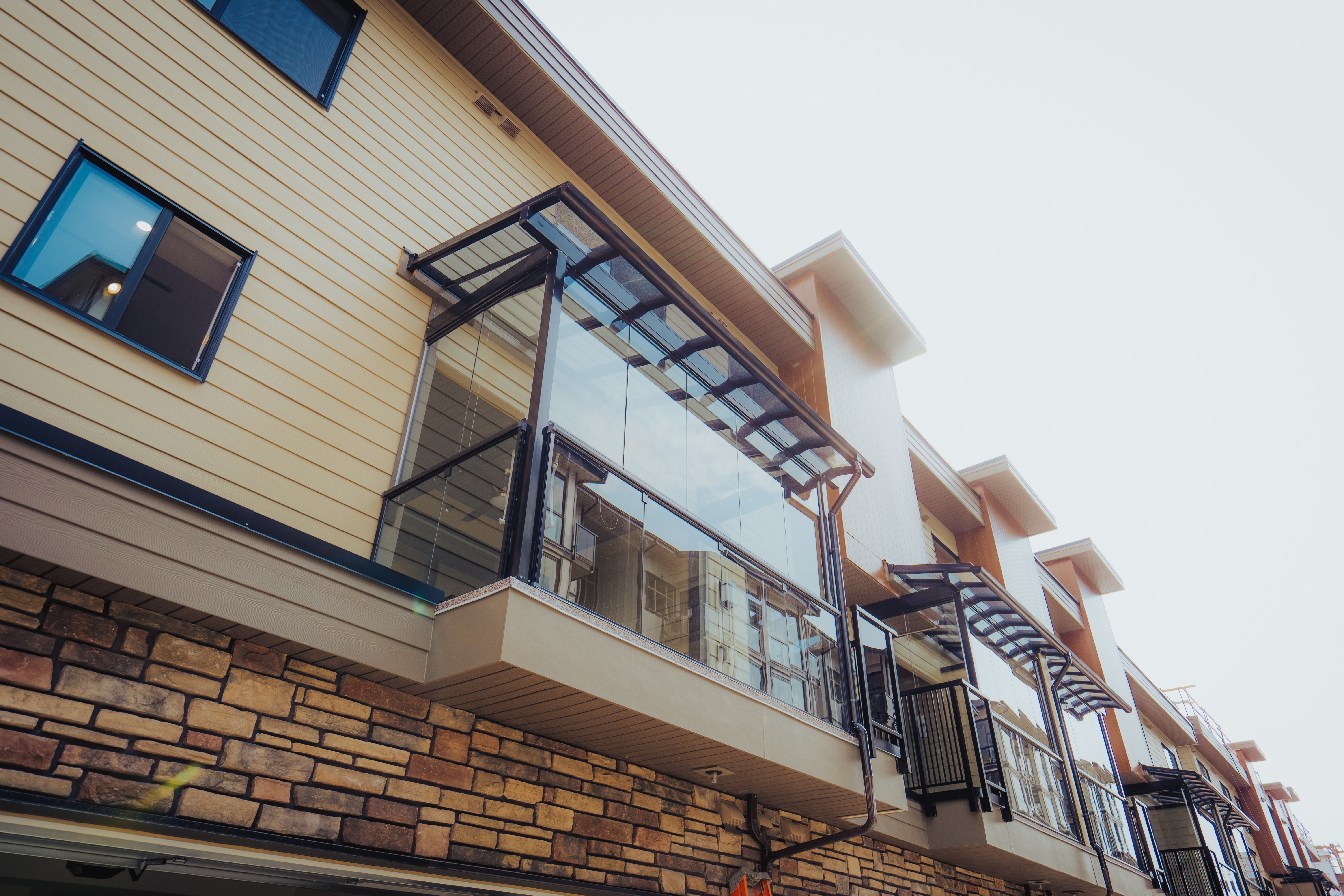 With a common theme of efficiency, it seems that the outdoor living space is rendered unusable in most climates, 4-6 months per year. That is where Lumon retractable glazing comes in. Bringing the concept from multifamily developments to rowhomes, balcony spaces now have the ability to be used in all types of climate conditions. The Lumon roof system is also a first for the Canadian new development market.
The roof gives aesthetic options for a reprieve from the sun, such as the Acrylite panels, which diffuse light and give a 50% reduction of direct heat. Glass roof panels are also available.
Joash Pleiter, Project Manager, speaks of this addition 
"Lumon products can be an easy feature to add value to a townhouse, especially if the design already includes a covered deck. By simply adding Lumon glazing products, the deck is transformed into a protected outdoor space that can be used year-round".